People matter. Medarbeiderlojalitet starter med deg.
Medarbeidernes kompetanse, kunnskap og innovasjon er sentralt for bedriftens suksess. Konkurransen om talentene har aldri vært mer intens, og samtidig er de ansattes forventninger i en dramatisk endring. En årlig medarbeiderundersøkelse, basert på enkle meningsmålinger er ikke tilstrekkelig for å skape engasjement blant medarbeiderne.
Questbacks medarbeiderundersøkelser hjelper deg med å overkomme disse utfordringen.

Lytt til dine ansatte

Responder på tilbakemeldingene deres

Skap tillit og effektivitet
Bevist effekt på håndfaste resultater.
Questback tilbyr medarbeiderundersøkelser som hjelper med å skape engasjement blant medarbeiderne, øke produktivitet, og redusere turnover - lytt til tilbakemeldinger fra medarbeiderne, og omgjøre innsikt til konkrete tiltak.

Questback fornyer den tradisjonelle tilnærmingen til standard medarbeiderundersøkelser.
Generer flere tilbakemeldinger
Få bedre forståelse av ansattreisen
Hvordan kan du forbedre selskapets introduksjonsprogrammer slik at nyansatte raskt kan komme i gang med arbeidet og bli produktive?
Ved å analysere de ulike stadiene i ansattreisen kan man avdekke problemene før de blir for store. Med Questback er det enkelt å:
Innhente og analysere tilbakemeldinger
Få innsikt og identifisere trender
Forbedre ansattreisen
Mål opplevelsen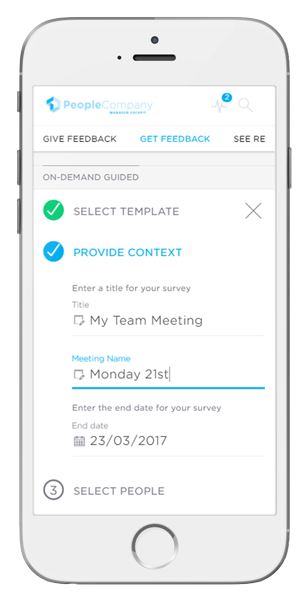 Øk engasjementet
Prosessbaserte tilbakemeldinger etter behov
Kontinuerlige og planlagte tilbakemeldinger
Verktøy til resultatanalyse og sporing av hendelser

Skap en felles forståelse
Skap en atmosfære av åpenhet
Kartlegg de ansattes konsensus med strategien og målene dine

Utvikle lederskap
Innhent 360o tilbakemeldinger til mellomledere
Muliggjør kontinuerlig prestasjonstilbakemeldinger
Utvikle effektive karriereveier
Ønsker du dypere innsikt blant dine ansatte og en organisasjon som bygger på langvarig lojalitet og tillitt?
This whitepaper summarises the problems with current models of employee research and demonstrates the benefits that companies are receiving from new approaches.
Read More
Informasjonsskriv

Discussing the significant gap between the perceived importance and relevance of feedback at the strategic level, and what companies actually do.
Read More
Videoer