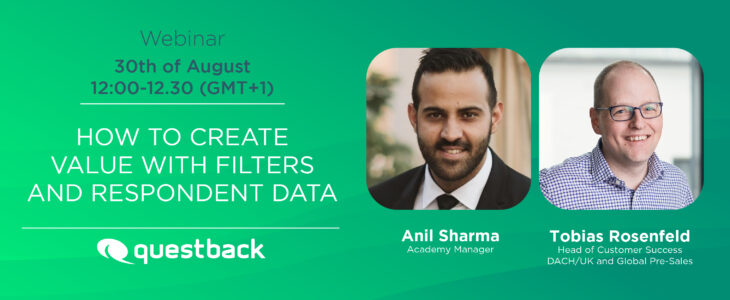 Welcome to our insightful webinar, where we aim to enhance your understanding and skills to extract maximum value from feedback surveys using our unique filter function and respondent data.
Understanding the Webinar
This webinar is designed to guide you through an in-depth exploration of our filter function, a powerful tool in deciphering patterns, trends, and valuable insights in feedback surveys. By utilizing respondent data effectively, we help you uncover hidden treasures in your feedback that can propel your business to the next level.
Key Features of Our Webinar
Mastering the Art of Setting Filters
Creating useful filters is an art. They can be powerful allies in slicing and dicing data to uncover hidden patterns and trends. This webinar will delve deep into how to set efficient and relevant filters. We will walk you through the process, demonstrating the best ways to utilize this feature to streamline data analysis and generate actionable insights, especially in combination with comparisons and cross tabulations.
Best Practice Use of Respondent Data
Understanding how to leverage respondent data is essential to unlock its full potential. This webinar will provide a hands-on approach to harnessing this data, showing you the best practices in data interpretation, analysis, and application. We'll explore strategies to segment, profile, and analyze respondents to ensure you're getting the most out of your data.
Why Attend Our Webinar?
If you're seeking to elevate your data analysis and feedback interpretation capabilities, this webinar is designed for you. You'll not only understand how to use filters and respondent data to their maximum potential but also learn how these tools can provide unique, strategic insights to drive your business forward. By the end of our session, you'll be empowered with the knowledge and tools needed to create substantial value from your feedback surveys.
Join us for an engaging and insightful session on creating value from feedback surveys. Let us uncover the power of filters and respondent data together, and reshape the way you approach data analysis.
Don't miss out on this opportunity to enhance your survey analysis skills. Register now!
When?
30th of August
Look at the recorded version here
Try Questback
Questback is a leading Customer and Employee Experience solution that makes it easy to collect, analyse and take action on key stakeholder insights.