Guider

|

Be a customer experience hero
Att lära känna sina kunder, förstå deras krav och möta deras behov genom hela kundresan är en tuff utmaning. Digitaliseringen har dramatiskt förändrat hur kunderna beter sig. Kraven på dig som ansvarar för kundupplevelsen ökar, men du kan inte fixa en bra kundupplevelse på egen hand. Hela organisationen behöver vara involverad och era medarbetare spelar en central roll. Det finns en tydlig koppling mellan motiverade medarbetare och nöjda kunder.
I Questbacks guide "Be a Customer Experience Hero" lär du dig bl a om vikten av att kombinera kundfeedback med insikt från dina medarbetare för att skapa en bättre kundupplevelse.
Hur påverkar digitaliseringen kundupplevelsen?
Vems är ansvaret för kundupplevelsen?
Hur kan dina medarbetare bidra med nya insikter?
8 tips för att ta kundupplevelsen till nya höjder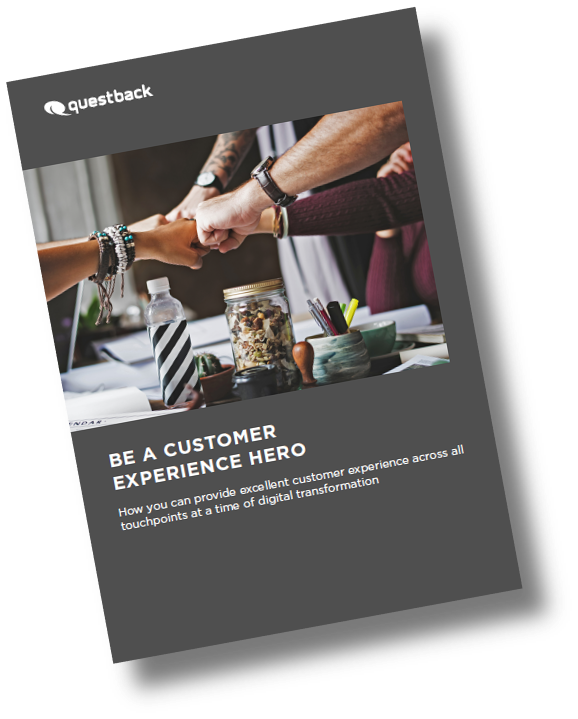 Want to see how Questback can work for your business?