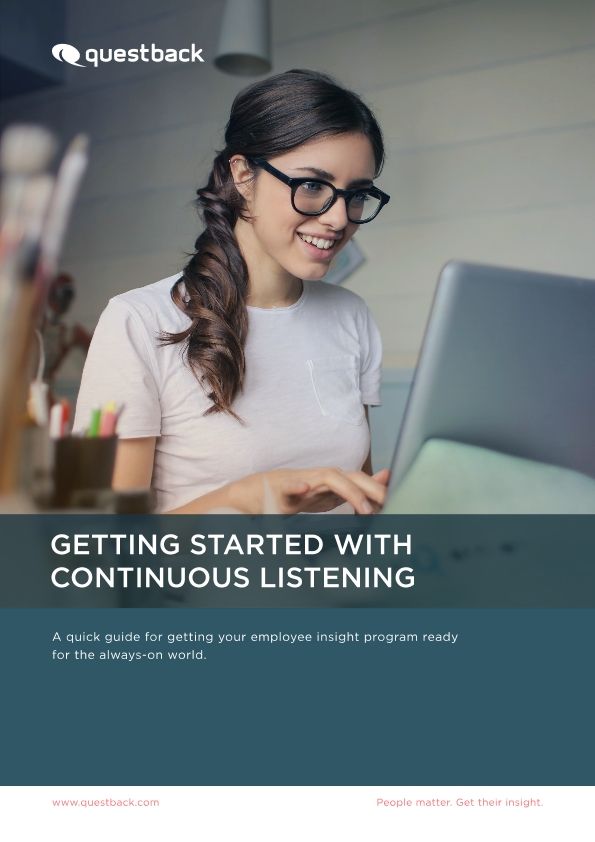 Featured Resource
Guider
Getting started with continuous listening is really quite simple. All you have to do is help the management team understand how quickly the investment will pay itself back—the rest will pretty much take care of itself. In this free guide, we'll help you get started with continuous listening in no time!
Read More
Ta del av vår samling av kundcase, white papers, webbseminarier m m - och se hur vi kan hjälpa ditt företag nå framgång.
Questback, a global leader in experience management, has entered into a new strategic agreement with Agenda Consulting, a leading research consultancy that helps not-for-profit organisations develop and sustain the highest levels of employee and volunteer engagement.
Read More
Nyheter