Trying to capture wisdom and insight is not a new concept. From customer experience (existing in an ever-growing and overcrowded marketplace) to employee engagement (struggling within siloed and irrelevant business contexts), businesses have long attempted to capture, leverage and generate value from the insight of employees and customers. As soft data and the Internet of People continue to evolve, it is more apparent than ever that previous concepts around employee engagement and the customer experience need to be reimagined. It is this continual redefining process that generates continuous innovation and progress. Transformation is the new constant in business.
However, the reality remains that customer experience, employee engagement and enterprise feedback management systems are not new, innovative or transformative concepts as they exist today. An interesting juxtaposition as I prepare to deliver the "VIP Speaker" presentation at the CEO Cyber Symposium (@TheYJP) in New York City this week. Industry agnostic and exclusive to the C-Suite, the event represents a unique offering to today's top leadership. What do executives from Slack, MasterCard, SAP, Wyndham Worldwide, Morgan Stanley, and Questback have in common? In today's ever-changing, hyper-competitive world, the symposium embodies the truth that innovation is steeped in dialogue at both the ideation and implementation phases to drive transformative results. The symposium creates a dynamic conversation through which industry leaders question, challenge and redefine antiquated concepts. Taking this further, executives collaborate on operationalizing ideas to change and transform their businesses. This is innovation.
Interested in trying our feedback system?
Try Questback 14 days for free.
Send surveys and analyse reports
Get started in 5 minutes
No credit card required
To innovate is to change
Continuous innovation, or more appropriately continuous change, is required for enterprises to succeed and grow in the current business environment. While most think innovation is synonymous with new products or services, innovation is also truly implementing new ways of doing the same tasks. Where creativity births the idea, innovation implements it, merging the idea into reality. Innovation catalyzes the transformation needed, and required, today.
FastCompany states the first lesson of innovation is "organizations can learn," citing BuzzFeed and Facebook's continued and constant change in their product offerings; they are continually innovating. Deloitte notes in its Radical Innovation and Growth report that one executive stated, "40 percent of today's Fortune 500 companies are predicted to disappear in the next 10 years; competition is no longer the multinational overseas; instead, it's the exponential entrepreneur creating companies…" That is, the threat to businesses today is the lack of change. It is the lack of implementing new ideas in technology, processes and strategies to create the transformative change required to compete. Fortune 500 companies lack the ability to replace the horse with an automobile, breaking down past concepts to satisfy the same need in a wholly new way.
Continuous innovation requires continuous feedback
Mentioned in Cisco Systems' presentation at the Human Capital Forum a few weeks ago (paraphrased), companies and leaders need to focus on innovators not just innovation. "People matter. Get their insight." has never been more true than in a world dominated by data for, as Cisco stated, it is about leveraging innovators that create innovation. Innovation lies in the people. It requires a two-way dialogue to not only generate the creative concepts (ideas) but bridge the gap between idea and execution (implementation). Although technology will never deliver the value itself, it is a critical enabler to gathering, analyzing and acting on feedback from employees and customers to succeed in creativity and innovation. Consequently, feedback technology can also be a constraint as a lack of technical innovation, as seen in the marketplace today, often precludes success. Although "people are generating more (data) than ever before, with 40 zettabytes expected to be created by 2020," nearly nine out of ten respondents are concerned about the data that they base their decisions on. While hard data is successful in measuring the statistical probability of a situation occurring, it is insufficient to fully understand the context of that situation and why it is occurring in the first place. Hard data does not give the full picture required to impact your top- and bottom-line.
So, how do we complete the picture? How do enterprises continually innovate and manage its inherent constant change? The ultimate conceptualization and objective of insight is to generate business foresight. That is, the value is not solely insight to reactively address existing situations but intelligence to proactively predict, avoid and forecast so that businesses can better compete, operate, and in the end, succeed. Combining customer experience, employee engagement and business metrics (such as financial performance) is the ideal state, creating a comprehensive and complete picture of a business day to day. To do this, technical innovations need to progress beyond antiquated notions.
But the technology is not enough. To embrace innovation, organizations need to embrace and manage change, breaking free from historical silos and processes. From SHRM to Bersin by Deloitte, the resounding theme is 'different by design' – to continue to progress requires a redesign of how to implement these new ideas. Forbes predicted that 2017 will see divisions between HR, marketing and customer experience vanish. While customer experience receives most of the attention, employee engagement and customer experience are two sides of the same coin. It comes down to how a business engages with and manages its relationships with people, leveraging their continuous feedback to deliver continuous innovation. And, in doing so, improve the methods with which they operate their business.
Ready to innovate. Prepare your relationships.
It is time to redefine your most important relationships – customers and employees. It all starts with active listening. Tap into the wisdom of the people. Utilize this to create an organization with more transparency. Actively share feedback with your stakeholders. This transparency will create a very important currency for your organization: trust. And building trust is a prerequisite for innovation. Are you ready to embark on the journey?




About the Author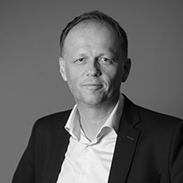 Frank Møllerop | CEO at Questback
Frank joins Questback on the foundation of a distinguished career as an executive for SAS. Under his leadership, SAS received the prestigious "Great Place to Work" award; simultaneously, Frank received the Rosing Award and was named the IT executive of the year. Previously at PricewaterhouseCoopers, Frank's career is focused on enterprise analytics, leading in business intelligence, innovative technology, and transforming insight into results for international enterprises.