Customers and employees are vital to your organization's ongoing success. Most firms recognize the importance of delivering a superior customer experience, attaching a high value on understanding and improving that experience across a growing number of touchpoints. Yet many seem to neglect employee insight. Employee insight, by contrast, seems undervalued and poorly appreciated. Many organizations are still stuck in an annual cycle of employee engagement surveys and performance reviews that don't link with wider business objectives or provide timely, actionable employee insight.
It's fair to say that most companies know way more about their customers than their employees – despite the vital importance employee engagement holds for business success. What best practice learnings can HR take away from the customer experience world to enhance employee insight strategy?
Interested in our feedback system?
Try Questback 14 days for free.
Send surveys and analyse reports
Get started in 5 minutes
No credit card required
1. Avoid the one-size-fits-all approach to employee insight
The requirements of the workforce and business have changed dramatically over the last five years. The old, one-size-fits-all annual employee survey never delivered enough of the fast, detailed employee insights that companies really required, but companies made do what it produced. However, the changing world of work means it is now simply not fit for purpose. The workforce is shifting as the number of millennial employees continue to rise; importantly, the millennial demographic, having grown up with the internet, demand the ability to constantly give and receive feedback. Simultaneously, Baby Boomers and Generation X are working longer as retirement ages are pushed back. Every employee has different aspirations and motivations that must be appreciated and encouraged. With the speed of business also increasing dramatically, just getting employee insights once a year means you'll miss opportunities for improvement and innovation.
Taking a page from customer insight, you need personalized feedback mechanisms that fit with the working style, age and role of individual employees. Next, you need to analyze feedback against specific employee demographics to track how key talent groups are progressing and take action quickly if key metrics fall.
2. Collect employee insight continuously
Annual employee engagement surveys or yearly performance reviews provide only a partial knowledge of employees and their requirements. Again, customer insight offers lessons for businesses. By moving to more frequent, focused appraisal processes, based on fewer questions, it's possible to create a continuous dialogue that lets you generate more comprehensive employee insights and act on them faster. This allows problems to be addressed before they escalate and encourages staff to give more feedback because they see their insights driving actual change. There are now many ways of collecting feedback including apps, online communities, and pulse surveys for particular groups. With the rise of social media, people are generally more accustomed (and desire) to share their opinions. You can make it easy for them with employee insight portals that they can access from anywhere at any time. At the end of the day, it is important to have a cohesive employee insight strategy to compile feedback in order to analyze and act upon it.
3. Knock down departmental silos
To build up a picture of the customer experience, companies appreciate the need to collect insights from the many touchpoints and channels that create the customer journey. Companies share collected insight between multiple departments including IT, customer service, sales and marketing. The same is true for employee insight. HR and internal communications need to ensure it is considering the needs of the business, gathering information from across the organization and then providing it to the right people in a form that they can understand and use. Combining all surveys and employee insight feedback on a single platform is advantageous; it not only removes significant data and admin work, it also allows for scalability, flexibility and sustainability. Some companies have created central, cross-departmental insight teams that are responsible for all feedback, from employees and customers, helping to spread information across the business while still ensuring that anonymity is preserved.
4. Ensure customer and employee insight is timely and actionable
Those responsible for customer experience can, at a glance, see how consumers rate the service they are receiving, with the ability to drill down to identify and address any potential issues. We need similar capabilities in the employee insight space. Timely information needs to be available to HR as well as business managers. Data from different sources across the company should be integrated and displayed in a way that is easy to understand and relevant to individual managers. An aggregated, up-to-date view of employee insight data that is accessible anytime, from any device, can not only help HR inform its own operations, but also be part of more strategic companywide decision making.
Improving the customer experience and retaining the best talent regularly rank in surveys as the top two issues that keep senior management awake at night. So, it seems appropriate that best practice learnings from the way many companies are successfully cultivating customer engagement should also be applied to enhance employee insight.




About the Author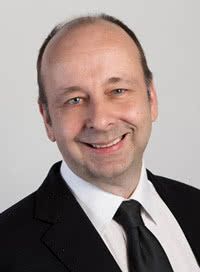 Alex Wilke | HR Domain Expert
Alex has over 17 years' experience in Voice of the Employee and Voice of the Customer programs – mainly with large international organizations in the communication and financial sectors. Since the mid 90's Alex has worked in online research managing hundreds of employee surveys since then. Over this time Alex has developed a keen understanding of the challenges facing organizations not only around data collection but about making action planning sustainable and effective and how to move annual engagement programs to the next level. Alex has contributed to many whitepapers and thought leadership content as well as influencing and shaping Questback's roadmap to ensure that the platform provides cutting edge solutions and maximum value for our customers.