Today, organizations recognize that effective feedback systems are central to their success. Whether it is collecting feedback from customers or employees, it can be used to drive improvements and change across the business. However, feedback systems can be even more powerful if they are integrated. By bringing together employee and customer feedback systems with KPIs such as turnover, margin and profit organizations are able to see the direct financial benefits of insight to their bottom line.
How can you achieve this? At Questback, we've created the Winning Triangle model to help organizations visualize the potential benefits of an integrated and actionable approach to people metrics. Imagine a triangle where Voice of the Employee, Voice of the Customer, and business metrics comprise the three points. Every point affects the others, demonstrating that these feedback systems have the potential to transform operations and strategy in tangible ways. Linking people metrics to core business objectives in this way underscores the importance of HR in the boardroom, raising its profile within the C-suite.
To start, it's useful to take a closer look at the three feedback systems and data streams separately before exploring the advantages and challenges of creating a single integrated insight feedback management system.
Interested in trying our feedback system?
Try Questback 14 days for free.
Send surveys and analyse reports
Get started in 5 minutes
No credit card required
Employee Feedback
Collecting and acting on employee feedback is now a recognized part of most companies' retention and engagement programs. Rather than just running a single, annual employee survey there's a trend towards collecting feedback more frequently throughout the employee lifecycle. Using an employee feedback system to gather frequent insights about what staff think and feel helps identify ways to keep them engaged and motivated. Acting on this insight is proven to improve retention rates and boost productivity while enhancing customer service.
Customer Feedback
It's also common for enterprises to utilize Voice of the Customer programs, market research and online communities to get a richer understanding of their customers. Ideally, enterprises need a customer feedback management system. Through utilizing current technology to match today's mobile, time-constrained, consumeristic lifestyle, customer feedback management systems can not only collect data, but also encourage customers to provide their insights. For example, creating short, event-driven surveys at particular stages in the customer journey can increase overall participation and enhance total insight. Another way to incorporate feedback into customers' lives is through online communities which involve customers in the co-creation of new products and services.
Metrics from Business and Finance
Businesses use these metrics to track and measure performance, providing insights for tactical and strategic planning. They range from financial KPIs, such as revenue, sales, productivity and profitability data (broken down by product group or geographical territory, for example), to more marketing-oriented measures, such as market share, customer retention and customer lifetime value.
Obviously, looking at the data from these areas in isolation, won't deliver the rich, multi-layered insights generated by integrating them in a single feedback system. For instance, tracking the sales impact of an improved customer experience or identifying the cost savings of increased employee retention rates are powerful business-level insights. As such, discovering how feedback impacts financial KPIs in this way clearly demonstrates its importance to the business in concrete terms. Further, it illustrates that it can be a core part of how an organization operates, increasing agility and performance.
The statistics speak for themselves. In a recent poll, 83% of companies who integrated feedback from customers and employees said it helped them achieve a better customer experience.
What are the barriers to linking employee feedback, customer feedback and business financial metrics?
The potential benefits of the Winning Triangle model seem clear, but very few companies have implemented an integrated feedback system.
A major obstacle is that HR, finance and customer service functions are typically run as very separate departments within their own systems, processes and technology. Combining the separate streams of data is not a simple task. In Questback's study, over a third of companies with no integration plans indicated the complexity of linking existing feedback systems was the reason for not combining the different data streams.
The truth is that most of those who do integrate feedback are not creating fully integrated customer and employee feedback systems. Typically, they rely on manual processes that are costly, time-consuming and error-prone. For example, companies either manually export data or make comparisons using printed reports. As well as increasing the risk of errors, these approaches won't give you insights in real-time – so important in today's 24/7 business demands.
By contrast, fully integrated feedback systems that aggregate data from across the enterprise deliver the ability to highlight top-level business insights with easy-to-use dashboards, display clear links to financial and business KPIs, as well as support rich qualitative analysis.
The burden of greater competition, increased customer demands and diminished customer loyalty make it all the more important that business leaders and managers can make informed decisions, responding quickly to opportunities or threats. The Winning Triangle model for integrating customer and employee feedback systems and business metrics is a valuable approach that can provide these insights, delivering tangible results for any enterprise.
Want to see how Questback can work for your business? Contact us today for a consultation with our team.




About the Author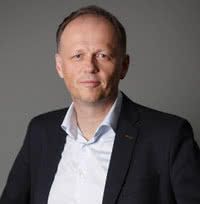 Frank Møllerop | CEO at Questback
Frank joins Questback on the foundation of a distinguished career as an executive for SAS. Under his leadership, SAS received the prestigious "Great Place to Work" award; simultaneously, Frank received the Rosing Award and was named the IT executive of the year. Previously at PricewaterhouseCoopers, Frank's career is focused on enterprise analytics, leading in business intelligence, innovative technology, and transforming insight into results for international enterprises.