Based on feedback we've received from thousands of clients, the biggest problem facing enterprises is not data collection, but unlocking insight from data – and turning it, systematically into opportunity and advantage.
As an enterprise, you've got data. Loads and loads of data. From employee surveys to customer experience feedback to data that's collected informally all year long.
Having this data is amazing, but the problem is so few organizations use it to its full potential — especially when it comes to putting in in the hands of employees for decision making. Why?
Unless you're a data analyst, one of two things tends to happen:
First, most of that data is not available to you when it comes to make day-to-day or even bigger business decisions. Too often the decision making process is based on just a sliver of data, whatever you've been able to glean in the last couple weeks, and then some gut instinct or guesswork.
Or, you've got so much data that you're completely overwhelmed and have no idea where to actually start, let alone how to apply it to your decision making. The result is analysis paralysis as there's simply too much information to sort through, so it gets put aside.
The end result in both of these scenarios is the same, and it's a big problem when it comes to your data. In fact, based on the feedback we've received from clients, it's the BIGGEST problem facing enterprises. As they've mastered data collection, they realize the hidden power of that data that's not being tapped into, which means lost opportunities across the board.
Why Your Data Isn't Getting Used
With so much time and money being spent on collecting and analyzing data across the organization, why then isn't it being used to its full potential?
There's no one specific reason, but here's a few that we commonly see with our clients:
Feedback initiatives typically operate in disconnected silos. Information collected by HR or the marketing team aren't shared with or accessed by other teams meaning they miss out on opportunities to see patterns at the macro level.
Reporting is often static or distributed by email. Data in this form is easily overlooked (or lost) and not easily remembered when it's required to inform decisions.
There's little or no interactivity between decision makers and results. The people who need the data the most for decisions don't have access to it or may not even be aware that data is available to them.
Complex dashboards. Where dashboards exist, they are complex to setup and struggle to adapt to new feedback initiatives. Data isn't easily consumed in the existing formats.
Data lives with analysts. The analysis of data lives with specific individuals as they need business intelligence, data warehousing and other tools to slice and dice the data into a usable format.
As an enterprise, if you're going to continue to collect data, you need a way to make that data accessible and, more importantly, valuable to your team. Otherwise, the true power of that data is buried in your analyst's files and or hidden away in an email attachment that's quickly forgotten.
Get insights 'on demand' from feedback
What if instead of siloed data or waiting weeks (or months) for data, you could get your data in a way that's fast, flexible and easy to understand?
That's where our newest offering, MySight, comes in. It's an innovative reporting solution that links together all of your data sources and gives you a 360° view of all of your data. No more logging into multiple systems or wasting time figuring out where data is stored.
Instead of waiting for the data you need, MySight gives you the 10,000 foot view and lets you dive down into the details with just a few clicks.
Here's just a few ways MySight can help your organization put their data to work:
Harness the power of real-time feedback
Start exploring the latest survey results or data reports as soon as they're available so your team can make decisions in real-time. Stop waiting to get the data you need and make better business decisions quickly.
MySight offers the insight needed to adapt to your business, customer and market needs as they happen. Now you can create new surveys and develop new data sources quickly to identify emerging issues or priorities.
Dynamic reporting for continuous insight
Traditional reports rely on pre-set online reports that don't always deliver the data you need. MySight is the only solution that offers dynamic reporting that's unique to your business and gives you continuous real-time insight.
Your dashboard is customized to meet your needs by combining data from different feedback initiatives, including voice of the employee, market research, customer experience feedback and more.
You can create a clear link between soft measurements, such as customer or employee sentiment, to hard measurements from your key business systems to create a stronger picture of what's really happening in key areas of the organization.
Conclusion: Set your insights free
The sheer volume of data being collected across any organization can make getting the data to the right person next to impossible. Information easily gets trapped in a format that can't be used or easily shared.

MySight provides any of your users with access to organization-wide data. Instead of guesswork or playing detective, they have the data they require to support a feedback-rich culture in service of employees and your customers. Your users can take action and make the best possible decision at the right time, avoiding costly delays. Data-based decisions become the norm — and not the exception, insightfulness becomes the practice, not merely a wished for possibility and competitive advantage becomes concretely achievable.
What approach is your organization taking to the data revolution? Find us over on LinkedIn or Twitter to share your comments!
P.S. To see how you can unlock the power of real-time insight and dynamic reporting, sign up for your MySight Demo today.




About the Author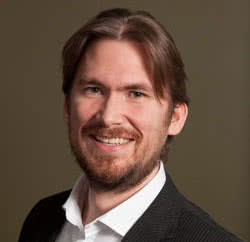 Luke Talbot | Director of Product Marketing
Luke joined Questback in 2014 and is now responsible for enterprise products and solutions globally. His role is focused on connecting Questback's products and capabilities with the needs of the market and customers as well as establishing the vision that will keep the company ahead of the competition. Luke has over 14 years experience in software and solutions, including working for Azzurri Communications and Callmedia.