It is undeniable that we have never had as much data as we do today. The sheer amount of data is increasing exponentially, expected to hit 40 ZB of data in 2020. In relatable terms, that is 40 trillion gigabytes of data. Virtual reality, artificial intelligence, machine learning – technical innovations continue to advance with the potential to change our perception of the world, how we work and how businesses succeed in the future.
Yet simultaneously, the explosion of data has also brought invaluable light to its inherent limitations. From new algorithms that err (artificial intelligence learning racial bias) to the ongoing security concerns (Equifax's recent breach), executives and businesses are concerned with the data on which they base their decisions. In fact, 90 percent are concerned with their data according to a KPMG's 2016 Global CEO Outlook study. Conversely, 80 percent of executives still utilize conventional techniques (such as brainstorming) to predict the future (IBM). It is no longer a question of having data, but having the right analyzed data.
What is the right data?
Mercer's 2017 Global Talent Trends study reports 93 percent of organizations worldwide are planning to redesign their structure in the next two years. If companies don't evolve, they risk becoming irrelevant. Big data in business was once viewed as cutting-edge; it's become something every business can't afford to ignore. What is the next step in this data evolution?
From transactional to transformational data and the future of business is the topic to be discussed by industry experts, Dr. Richard Vosburgh, Chairman of HR People + Strategy, and Frank Møllerop, CEO of Questback, during the on-demand panel webinar. Among various questions, these industry experts will address the current state of business, the future of data for organizations, and new opportunities for HR and business leaders at large.
A look into the future of business
In preparing my questions for this panel, I have had the opportunity to have extensive dialogues with both panelists on their views of business today, current challenges and trends, and upcoming opportunities for businesses to compete.
The current Chairman of HR People + Strategy, the executive arm of SHRM, Dr. Vosburgh has a long track record of HR leadership and expertise including MGM Resorts International, HP, Volkswagen, Hyatt and PepsiCo. Møllerop, CEO of Questback, has deep-rooted expertise in analytics, business intelligence, innovative technology, and transforming insight into business results, previously an executive at SAS, the global leader in business analytics. Experts in their own right, both contribute extensive knowledge, countless anecdotes and first-hand experiences in what is required to create and drive high-performing organizations. Below is a brief look into our conversations and preview for the upcoming webinar:
On the current and future state of data

Møllerop: "The ability to merge transactional data (data collected about people) and transformational data (data collected from people) is going to be crucial in the future. Businesses need to create a complete picture of the situation at hand in order to improve business performance."
Vosburgh: "The fact is that executives have more data than they can deal with. They are overwhelmed with masses of data. How do you sort through it? How do you make it matter and easy to translate into tangible improvements? Much of the data is based on subjective opinions with lots of correlational analysis, but we need to remember that correlation doesn't imply causation."

On moving businesses forward

Møllerop: "Enterprises need to stop behaving like companies and start behaving more like organizations. Organizations are more about relationships – relationships with employees, customers and the wider marketplace which goes beyond the traditional company borders. Future organizations will depend on distributed intelligence to manage transformations."
Vosburgh: "Think about the military, the largest training organization in the world. Traditionally, they functioned autocratically – it was all top down. Today, they are all about empowerment – being clear on the rules of engagement, then letting individuals and teams make decisions on the ground themselves."

On managing human capital

Møllerop: "The strategy needs to be able to grow with the company. Action planning is much different for a 200-person company than a 20,000-person company. But vitally important for both. Insight is interesting but action is where the value is created."
Vosburgh: "When HR is asked for something, they too often think speed is the answer. Instead of 'let me show you how fast I can go do what you asked me to do,' HR needs to ask questions and be consultative. What is behind the request? Seek to understand and explore. Co-create solutions. That's how HR can help the business succeed and come across as more strategic."
At a time of continuous innovation, hyper-competition and rapid digitization, organizations benefit by leveraging insight from employees and customers to reduce risk, avoid failures and minimize the gap between strategic planning and operational execution. Today, the next phase is all about harnessing data collected directly from the people that are closest to how businesses operate – employees and customers. To hear more from our industry experts, watch our webinar.


About the Author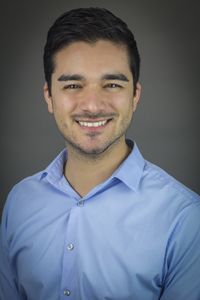 Alexander Stephanou | Chief Organizational Psychologist at Questback
An organizational psychologist specialized in the link between engagement and business performance, Alexander has extensive experience in industry and academia, as a customer and now as a solution provider, which makes him a sought-after, trusted adviser for companies that look for innovative ways of getting ahead in an increasingly digitalized world of business. Alexander has various contributions to the human resources and human capital management arenas including Engagement in Organizations: An Empirical Study of How Engagement as a Psychological Phenomenon is Understood in an Organizational Context.