Most companies know it's vital to understand the customer journey, and many of them invest a lot of resources in gathering customer feedback to improve that experience. Like customers, your employees also undergo a journey, from when they join your organization all the way through to when they leave. Their needs and feedback will be different across this lifecycle. As employees are a vital part of a successful business, it is likewise vital that companies focus on listening to their feedback at specific stages of the journey in order to understand how they experience the journey. Annual employee surveys simply won't capture this feedback quickly enough or in sufficient granular detail. It is time for companies to adopt new ways of listening. 
Understanding the employee journey plays a crucial role in helping companies recruit and retain skilled talent. By using employee feedback to understand and optimize the employee journey, you can drive higher employee retention, greater productivity, and ultimately, support better decision-making. Due to the insights gained, employee feedback can drive real improvements in your business.
What is the Employee Journey?
Although it can vary between different industries, the employee experience journey is basically characterized by four key stages: 
Entry: The first days after entering the company.
Onboarding: When new employees integrate into the company, build an understanding of their role, learn about company processes and therefore deliver value to the business. 
Continuous Employment: The employee's ongoing experience during their career in the company.
Exit: When employees leave the company.
In order to improve how they operate, every company should collect employee feedback, especially at these crucial stages in the employee journey. For example, at the third stage, continuous employment, there is often an existing feedback loop in the form of annual surveys.
Given their importance to overall career trajectory and long-term satisfaction, the other three stages – entry, onboarding and exit – deserve special attention as well. You need to collect and act on feedback to measure employee experience touchpoints at these key parts of the employee journey. By using employee feedback during entry and onboarding, you can identify and address potential problems which might lead to staff leaving the organization. And by gathering employee feedback at the exit stage, you can learn about employees' real motivations for leaving and potentially prevent future employee churn.
Adopting a journey-based approach to employee feedback delivers three key benefits:
1. Employees become productive faster
Feedback from new employees, who are currently in the onboarding process, enables companies to improve their processes and shorten the onboarding cycle. Employees are able to settle in more quickly, become fully operational faster, and are more likely to be positively engaged. All of these factors contribute to improved long-term productivity.
2. Employees stay with the company longer
According to studies, the employee experience during the first 3-6 months after joining a company has a decisive influence on whether an employee stays for the long term. Employee feedback on the onboarding process is, therefore, extremely valuable. It can help detect problems at an early stage and prevent employees from leaving prematurely. More importantly, the company is displaying its own commitment to employees and their careers by prioritizing their feedback and opinions. By showing employees that you value their opinions, you can start to create an open, integrated corporate culture with genuine two-way dialogue between employees and management.
3. Increase business effectiveness
Fast, informed decisions are essential in today's highly competitive business landscape. But, too often important employee feedback insights never reach managers, and thus, are incapable of driving effective decision-making. Collecting employee feedback at the key stages of the employee journey, using an employee feedback system, gives managers first-hand insight into performance, workflow problems and trends, allowing them to make better decisions in real-time.
Encouraging employee feedback is vital to retaining your talent and improving your operations. Simultaneously, a scalable and sustainable employee feedback platform that covers the entire journey is essential to transform employee insight into tangible business benefits.
In order to help companies collect employee feedback at important stages of the employee journey, Questback has developed Employee Touchpoint, a powerful, easy-to-use employee feedback solution.
Employees can use Employee Touchpoint to provide feedback on entry, onboarding, and exit – with the resulting insights delivered to management in real-time using personalized dashboards and data visualizations. Feedback can immediately be used to improve the employee journey, and as a result, reduce employee turnover while improving performance.
To find out more information about Employee Touchpoint and its benefits download our solution sheet or watch our video.




About the Author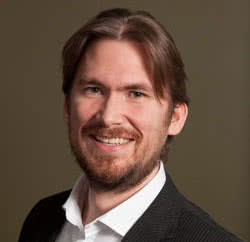 Luke Talbot | Director of Product Marketing
Joining Questback in 2014, Luke is responsible for enterprise products and solutions globally. He focuses on delivering solutions for one of the most difficult but important challenges in the market today – people. Leveraging technology to transform feedback in the digital era, Luke is intimately familiar with the needs of the market and customers. He also analyzes current trends and develops solutions for long-term scalability and sustainability, creating solutions that deliver value today as well as in the future. Luke has over 14 years of experience in software and solutions, previously working with Azzurri Communications and Callmedia.