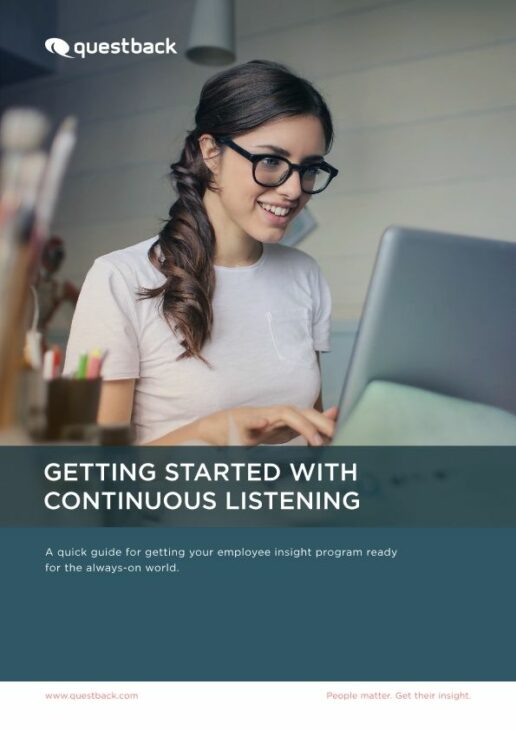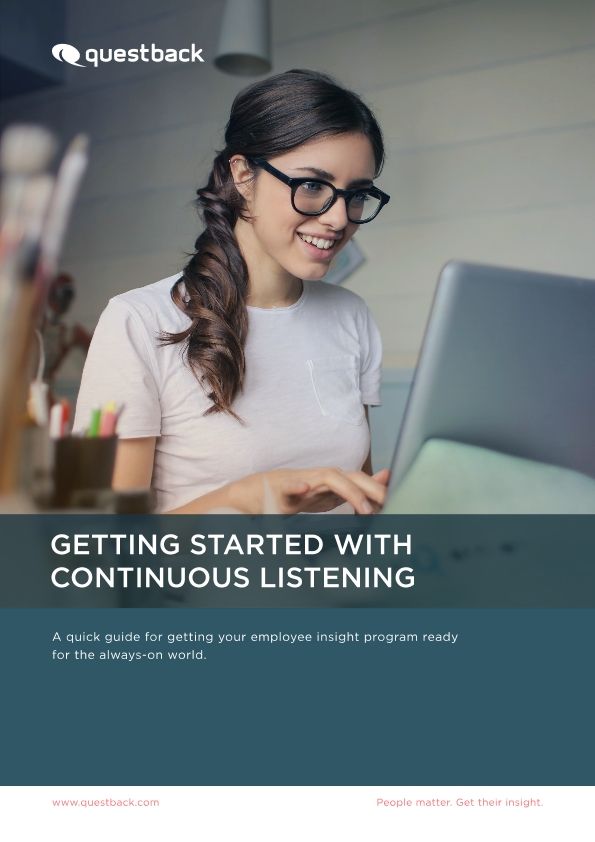 While the benefits of continuous listening are widely accepted among HR professionals internationally, too many companies still rely on annual engagement surveys to collect employee insight.
After reading this guide, you should be able to justify the investment to the C-suite, and know exactly how to prepare your organization for continuous listening.
In this free guide, we'll answer the following questions:
What is the business case for investing in continuous listening?
How does continuous listening work in practice?
What do I need to take into consideration before we roll out a continuous listening program?
How quickly can I get started with continuous listening?
 Download the guide today!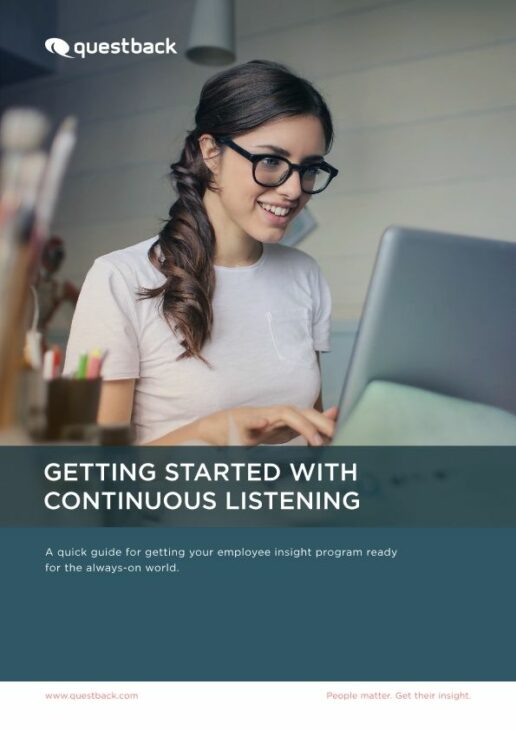 Whitepaper
Continuous Listening: How to get started
Getting started with continuous listening is really quite simple. All you have to do is help the management team understand how quickly the investment will pay itself back—the rest will pretty much take care of itself. In this free guide, we'll help you get started with continuous listening in no time!