FOSTER COLLABORATION, GROW TALENT AND REVOLUTIONIZE TEAM PERFORMANCE
When team players can't share their thoughts and ideas effectively, the performance and mood of the whole team suffers. Collaboration stumbles, problem solving stutters and innovation stalls. Qubie revolutionizes team performance to create high-performing teams.
Explore the wonders of Qubie for FREE. Sign up today for your no obligation free trial.
Thank you for contacting us
We have received your inquiry and will respond to your request as soon as possible. In the meantime, take a look at more of our blogs and white papers in the Resource Center.
LISTEN, LEARN AND LEAD
STEP UP INNOVATIONUnlock the collective intelligence of your teams.
INSPIRE YOUR PEOPLECreate a purpose-led culture of continuous improvement.
BOOST TEAM PERFORMANCEIncrease team productivity and business impact with happy teams.
Companies powered by highly engaged employees outperform their peers by 147% in earnings per share.

Gallup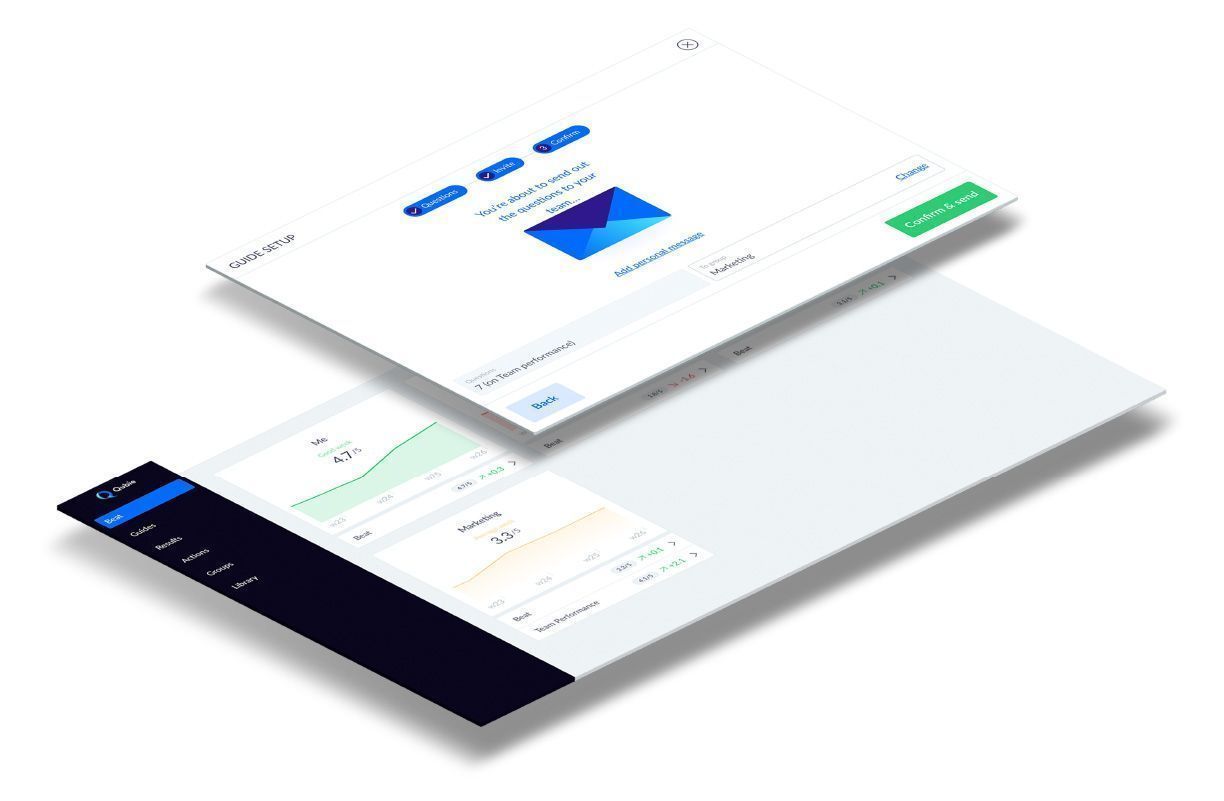 BUILD LEADERS AND TEAMS
Healthy teams are happy teams. They know how to get the job done. They outperform their peers. Teams are at their best when they know how they are performing as team players as well as in a squad.
Qubie is resolute on boosting innovation and team performance. Qubie shows you and your team where you need to improve and what you need to do to get there.
What's more, Qubie comes in different guises. Available today as a web-app. Coming soon inside Microsoft Teams.
Smarter teams make smarter business. Rethink the way you do feedback. Qubie. Insights. Unleashed.
Want to pilot Qubie in your own team? Sign up for your free, no obligation trial today.
In the best teams, members listen to one another and show sensitivity to feelings and needs.

Google's Project Aristotle
QUBIE FROM QUESTBACK GIVES YOU
Simplicity:

Engaging and intuitive interface from onboarding to targeted deep dives and recommendations.

Clarity:

Health-check pinpoints focus areas to improve performance with weekly sentiment tracker thereafter.

Transparency:

Action-planning makes collaboration and sharing progress with the team headache free.

Self-service:

Validated, custom guides to elicit feedback relevant to self, team or business improvement.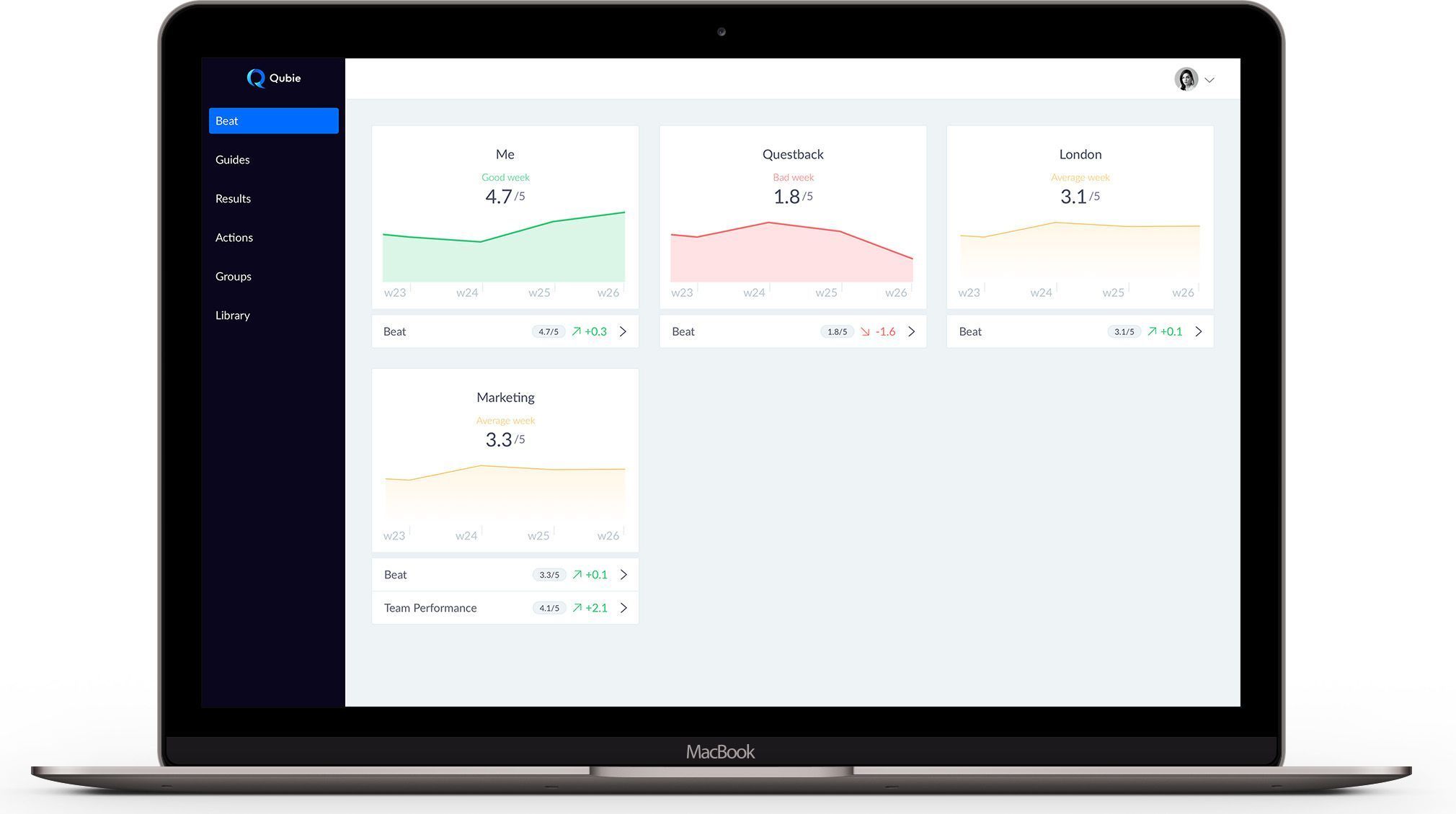 Discover happy teams with Qubie for FREE. Sign up today for a no obligations free trial.

Read More
Webinar