The world of work is changing fast. The relationship between organizations and skilled talent has shifted, with employees now in control. They are increasingly mobile, less loyal and more demanding of their employers. And, with barriers to switching jobs much lower, they can afford to be selective in who they work for.  At the same time their skills, ideas and experience are ever-more central to business success in our increasingly competitive, knowledge-based economy. In fact, if you're not already doing so, now is the time to start treating your employees more like your customers.
All of this impacts the business bottom line. Attracting the right people, with the right skills, becomes more difficult and competitive, recruitment costs rise and the time to productivity for new hires also goes up. According to research new joiners are only 50% productive after 3 months – with a Harvard Business School study finding that mid-level managers take 6.2 months to reach the break-even point on the investment in their recruitment. 1 in 4 employees leave in their first year, according to CEB – many before they are fully productive. Businesses find themselves in a constant cycle of churn, unable to move forward due to shortages of productive, engaged talent.
Adopting an employee journey based approach
How can organizations, and their HR teams, meet this challenge? The answer is to learn from their colleagues involved in customer experience and adopt a journey-based approach to the employee experience. By listening to feedback in an integrated way, across the employee lifecycle and understanding the employee journey, businesses can attract the best talent, shorten ramp-up time and retain employees for the long term. 
Organizations need to focus on three key touchpoints:
 Recruitment and entry – using feedback to improve the candidate experience, to ensure that talented candidates don't drop out from the process and to employ people with the right skills. 1 in 5 new hires is a mistake according to CEB.
Onboarding – getting new joiners up to speed faster increases return on investment and decreases time to productivity. Employees who've had a positive hiring experience provide 15% more discretionary effort, according to CEB, shortening ramp-up cycles. Listening to feedback through employee onboarding surveys, and acting on the insight helps make employees more productive, faster.
 Exit – understanding why talent leaves through employee exit interviews and feedback gives you the opportunity to improve processes, spot trends and prevent others following them out of the door. And in a fluid working environment, alumni may well return if you listen to them when they leave the first time.
Often there is no one reason that people remain unproductive or a single moment of truth that causes them to leave. Events build up over time, making them difficult to spot if you take a silo-based approach that looks at touchpoints in isolation. Listening to feedback across the employee journey and measuring employee fit with the organization joins the dots, enabling you to spot issues as they develop and take fast action based on this insight.
Managers can intervene quickly to address concerns with individuals, wherever they are in their journey with you, while HR Directors are able to monitor trends and use feedback insight to drive process improvements across the business. The result is that your company attracts the right candidates, helps them develop to become productive faster and ensures new hires stay for the long-term. The bottom line effects are dramatic – engaged and motivated employees deliver a better experience to customers, outthink the competition and come up with innovative new ideas while hiring and replacement costs drop.
To enable organizations to adopt a journey-based approach to employee experience, Questback is launching Employee Touchpoint. A simple to use cloud-based feedback solution, it covers the employee lifecycle from recruitment to exit, helping you listen to your talent and giving you early warning of issues. 
Find out how Employee Touchpoint can help you attract the right talent, get new hires up to speed faster and increase retention. Watch our webinar.




About the Author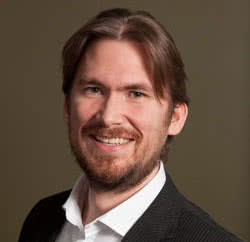 Luke Talbot | Director of Product Marketing
Luke joined Questback in 2014 and is now responsible for enterprise products and solutions globally. His role is focused on connecting Questback's products and capabilities with the needs of the market and customers as well as establishing the vision that will keep the company ahead of the competition. Luke has over 14 years experience in software and solutions, including working for Azzurri Communications and Callmedia.
Try Questback
Questback is a leading Customer and Employee Experience solution that makes it easy to collect, analyse and take action on key stakeholder insights.