When you're running any type of enterprise feedback management program – from Voice of the Customer (VoC) to employee insight and employee engagement surveys – it's critical that the processes involved don't happen in isolation, or you'll end up making decisions based on just a partial view of the data. Unfortunately all too often this is what happens on many projects, with customer and employee feedback analyzed separately, and not combined with information from other business systems.
What good is all that feedback to your enterprise if you're not able to act on it?
To empower your organization to make vital data-driven decisions, you need to integrate this feedback data with all of your key enterprise systems, including Customer Relationship Management (CRM) and Enterprise Resource Planning (ERP) solutions. Effective integration is easier said than done, though – in many cases, it can be complicated and downright frustrating to achieve. The good news is that you can make it easier and more effective with tools like Questback's Integration Hub that enable plug-and-play integration.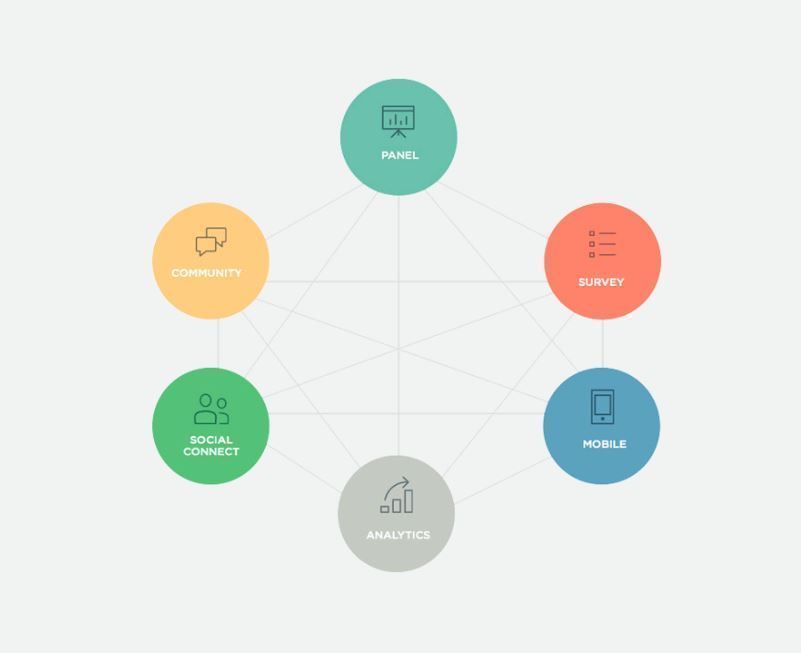 The goal of any integrated enterprise feedback management system is to interconnect all key elements of the process. For example, your panel or dashboard should provide you with easy access to everything from mobile surveys to analytics. Without that integration, the odds of you analyzing or acting on data decrease as you spend all your time toggling between systems, searching for what you need. Here are four key steps to maximize your enterprise feedback management program through the power of integration:
Step 1: Trigger Feedback Events from Your Enterprise Systems
Start listening for events across your enterprise systems and use this to trigger an opportunity for feedback. For example, when you add a new employee to your HR system, they can automatically be sent a new joiner feedback survey. For customers, the trigger could be the purchase of a new product or placing a support ticket.
These types of context-sensitive interactions don't just improve the validity of feedback, they also help bring you closer to your customers and employees in ways that used to be time-consuming and difficult to manage.
Step 2: Foster Two-Way Communication Between Platforms
Integrating feedback with other systems enables you to create two-way communication between platforms. You can then integrate feedback into all of your business processes to get deeper insights and drive better decision-making in your organization.
Again, existing integrations may not be able to drive this two-way communication without extensive customization and technical know-how, so look for other tools that can help achieve this on an operational level.
Step 3: Create Simple Workflows to Start
The process of integration can be complicated, so ensure you have a series of simple workflows to get started. Avoid the urge to try to create complex workflows that cover all possible scenarios right away.
To begin, consider the simplest path between your panel, surveys, mobile, analytics, social media and community feedback collection methods. Map each of these out to ensure you've got the basics covered, and consider looking for a solution that provides out-of-the-box workflows to shorten your enterprise-wide data collection time.
Step 4: Adopt Plug-and-Play and Industry-Standard Integrations
One of the stumbling blocks of integration has traditionally been the need to invest in time-consuming, costly Application Programming Interfaces (APIs) and custom development. A plug-and-play tool like Integration Hub can help ease that burden by simplifying integration with other enterprise systems. For your initiative to be successful, you need to be able to integrate with industry-standard applications such as Salesforce and Sharepoint, amongst others, quickly and seamlessly.
Streamline Your Insights with Integration Hub
Maximizing the value of your enterprise feedback management system comes down to your ability to integrate your data across the enterprise.
Questback Integration Hub simplifies and streamlines insights without costly or complicated development. Schedule a demo to find out more!