At Argyle's 2017 Human Capital Forum in San Francisco (#ArgyleHR), Questback President Carol Lee Andersen discussed how employee engagement is transforming from annual surveys into an integrated measure of business operations, offering human resource leaders a new opportunity to secure the delivery of critical outcomes in close collaboration with business leaders. This transformation is technically enabled by four distinct methods to measuring engagement – the 'scheduled' approach, the 'process-based' approach, the 'on-demand' approach, and the 'always-on' approach. Together, these four approaches to measuring engagement create a hardwired feedback backbone in businesses – an integrated stream of continuous feedback that provides first-hand insight into operations.
As explained in a previous blog post, three recent and key research findings substantiate why employee engagement is fundamentally transforming. First, employee engagement is changing from day to day, hour to hour, and minute to minute; measuring it annually simply is not enough. Second, the willingness of an employee to share business-critical insight and suggestions for improvement is a key behavioral component of engagement; rather than an isolated emotional state of mind, engagement represents a willingness to share insight into how a business operates. Third, employee engagement has to be aligned to strategic goals and business objectives; otherwise, it is not really engagement but rather wasted chaotic energy. In other words, engagement will no longer be an isolated annual event that managers and employees feel obligated to attend. Instead, engagement will transform into a continuous, integrated business measure of employee alignment to strategic goals and objectives, providing detailed insight into the way a business operates and enabling thorough identification of early warning signs of business risks and failures.
The Four Approaches to Measuring Engagement

Businesses will increasingly provide their people with the ability to voice their views and impact operations in ways that are seamlessly incorporated into their day-to-day work. The most common method of measuring engagement, the traditional 'scheduled' approach, measures engagement on a specific recurring date or within a specific recurring timeframe, regardless of what is going on in the business (e.g. annual employee surveys and monthly pulses). In addition to the traditional 'scheduled' approach, three other approaches to measuring engagement are emerging among the most innovative and forward-looking enterprises.
On-Demand
The 'scheduled' approach to measuring engagement has proven successful in creating a regular measure of engagement, and over time, benchmarking data that businesses can use to track whether they are trending positively or negatively. However, very often things happen in a business – centrally or locally – where manually triggered measurements of engagement are required to make more informed decisions about the safest path forward with the least business risk. An example of the 'on-demand' approach to measuring employee engagement includes centrally or locally triggered pulses in response to an organizational change to measure its impact on operations, identify areas of risk and act accordingly. Another example includes requests for feedback triggered by managers locally following key team meetings to make sure relevant insight has been captured and the right next steps are being taken.
Process-Based
The 'process-based' approach represents measurements that are integrated into business processes. In other words, no manual effort is required as feedback requests are triggered automatically through integration with business systems. An example of the 'process-based' approach to measuring engagement includes integration with a human capital management system where requests for feedback are triggered automatically along the employee journey (such as when an employee has completed onboarding). Another example includes integration with a project management system where requests for feedback are triggered automatically when key milestones have been reached; when a project transitions from one phase to another, the steering group may want to understand how the project is tracking and leverage insight from people involved to identify risks that might threaten on-time and in budget delivery.
Always-On
Traditional approaches to measuring employee engagement historically focused on an organization asking its people for feedback whenever the organization thought relevant. However, businesses are realizing that they do not know what they do not know; very often, they rely on their people to proactively share insight into operational issues that need managerial attention before they turn into costly failures. The 'always-on' approach, providing employees with a means to voice their views whenever they wish, fundamentally challenges traditional approaches to measuring employee engagement. At the same time, it represents a new way of incorporating employee engagement into day-to-day business operations. An example of the 'always-on' approach includes shorter requests for feedback on business relevant topics that employees can respond to whenever they want, as many times as they want. Another example includes knowledge-sharing forums that allow employees to work with peers across the organization to ideate and find sustainable solutions to issues that benefit the business as a whole. The 'always-on' approach is increasingly being adopted by smaller, more innovative companies across industries. Larger, more established enterprises are also starting to follow as they realize that building a culture of continuous improvement is key to survival in a more and more digitalized world of business.
Together, the four approaches to measuring employee engagement described above create a hardwired feedback backbone in businesses – an integrated stream of continuous feedback that provides first-hand insight into how they operate. In a similar way, Josh Bersin, a leading human resource analyst, refers to feedback as the "killer app," discussing the proliferation of approaches to collecting soft data as tools that "are powerful and disruptive" and "have the potential to redefine how we manage our organizations." As human resource leaders continue to consolidate previously deployed systems and focus on cost efficiency, they should consider all four approaches. Not only will this minimize cost, in the long run, it also affords human resource leaders the ability to create a comprehensive view of soft data collected across the business and use this to strengthen the quality of hard data, giving it context, meaning and business foresight.




About the Author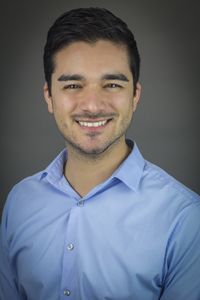 Alexander Stephanou | Chief Organizational Psychologist at Questback
An organizational psychologist specialized in the link between engagement and business performance, Alexander has extensive experience in industry and academia, as a customer and now as a solution provider, which makes him a sought-after, trusted adviser for companies that look for innovative ways of getting ahead in an increasingly digitalized world of business. Alexander has various contributions to the human resources and human capital management arenas including Engagement in Organizations: An Empirical Study of How Engagement as a Psychological Phenomenon is Understood in an Organizational Context.