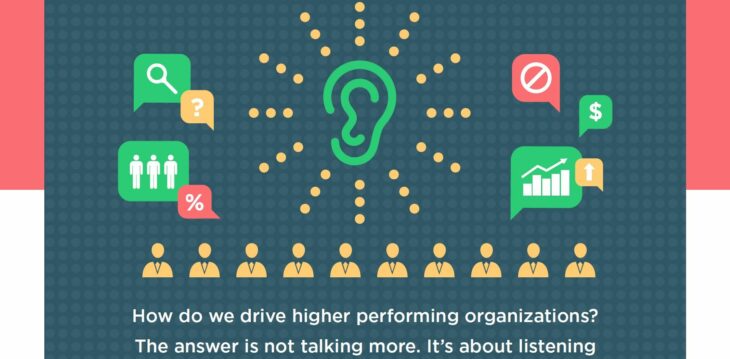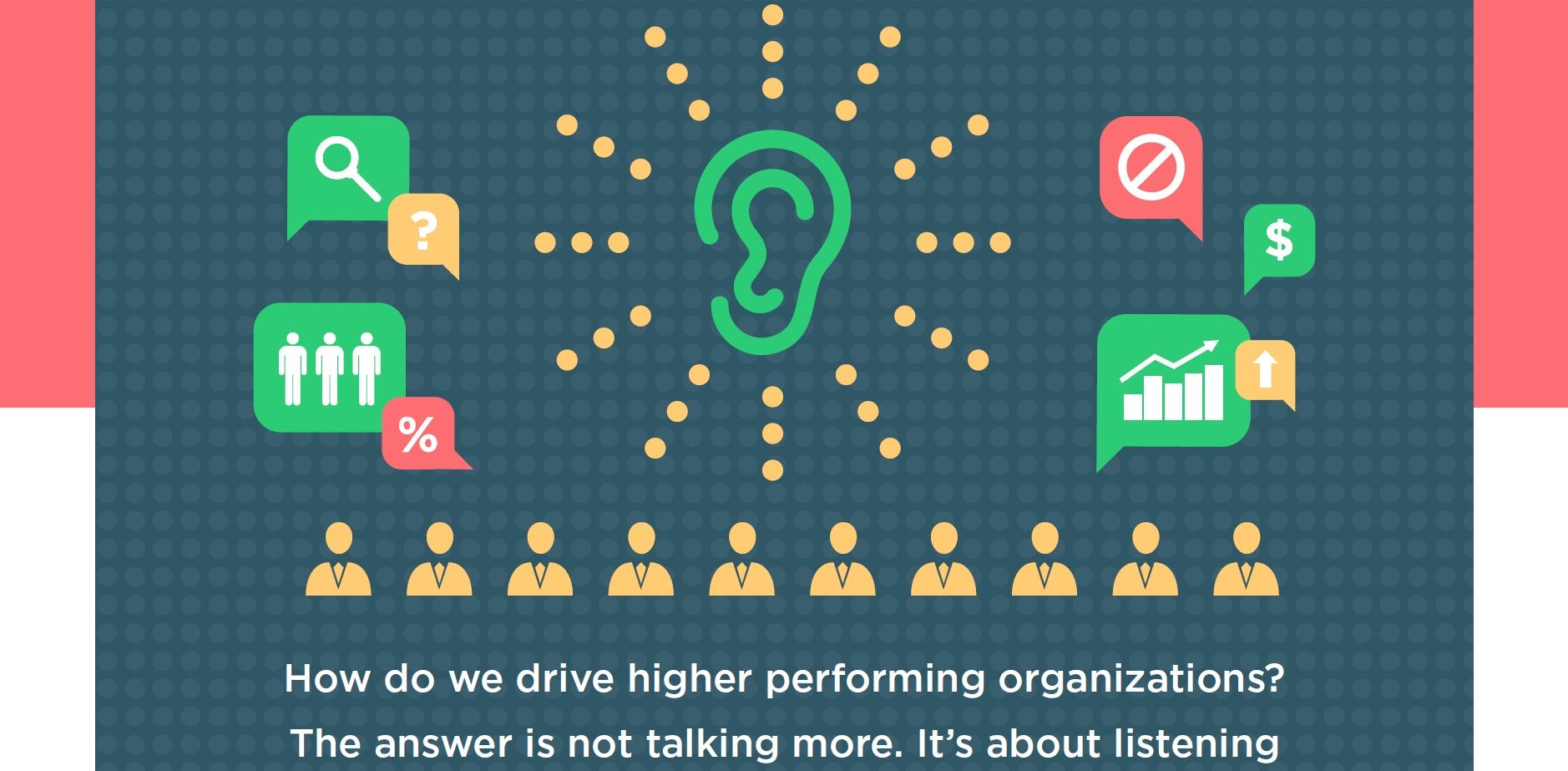 "No one person, including executives, has all the answers, especially in today's complex business environment." – Association for Talent Development
---
People spend between 70-80% of the day engaged in some form of communication but only 55% of an individual's time is devoted to listening.
Forbes reports that collaboration drives workplace performance. Yet, a cornerstone to collaboration, continuous listening, is often non-existent in most organizations today under the guise that the annual survey is enough.
You can't improve if you are not listening.
[[*cta-code]]