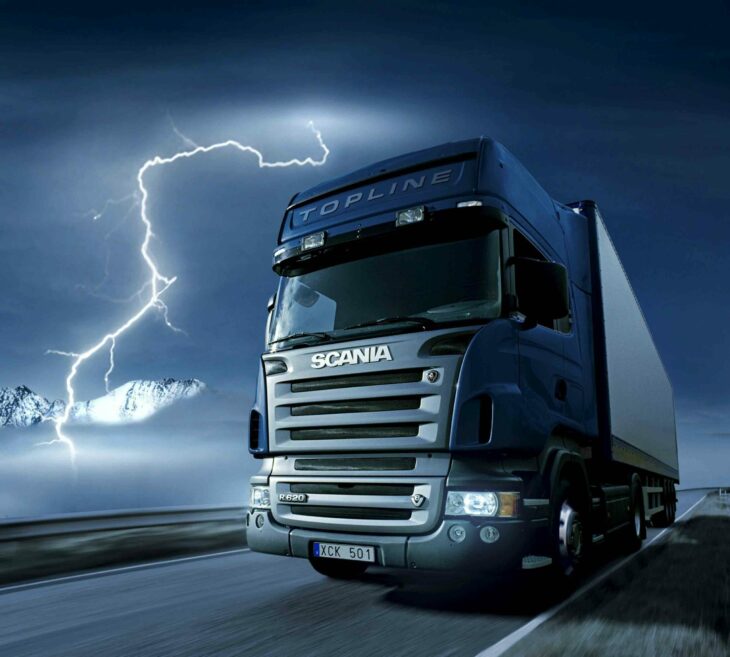 Scania is a global corporation with operations in several countries all over the world. All of their activities are performed within the frame of "The Scania Way", a collection of core values, priorities and principles for the organization and its leadership. One of the core values is "Respect for the individual" while Safety, A stable working environment and minimizing the company's environmental footprint are all highly prioritized.
Attracting, recruiting, retaining and developing competent and dedicated employees is important for long-term growth and profitability. Employees who are motivated, come from different backgrounds and continuously strive to improve themselves creates the collective platform that helps Scania stay successful.
SCANIAS THEME FOR LEADERS
To ensure that the organization performs in a sustainable way, according to the core values and priorities contained within "The Scania Way" and to make sure that Scania adheres to the demands from Arbetsmiljöverket, every branch of the company will perform regular organizational and social surveys.
The goal of this is to look into what the Scania employees think about their organizational and social working environment. The survey will be performed at least once every year with 16 000 employee participants. The results are then supposed to help Scania find any deviations from the norm and areas of improvement. Using a customizable and unique method, the manager is able to forward the survey at the best possible time after the employees have been informed of the purpose of the survey. By decentralizing this solution the managers are provided with unique opportunities to get proper results and analyze data. The participants' answers are kept anonymous. Advanced rules and processes have been integrated to ensure the privacy of the participants, in an attempt to ensure the collection of honest feedback. The results of the surveys are then used to create distinct activities with the purpose of improving the working environment.
"Scania have only been able to do this type of survey on a yearly basis previously, since it required a lot of resources and time to perform. Thanks to digitalization, we are now able to more effectively process most of the steps and create the surveys when needed" said Mikael Welinder, Head of Safety & Health , Scania
Try Questback
Questback is a leading Customer and Employee Experience solution that makes it easy to collect, analyse and take action on key stakeholder insights.