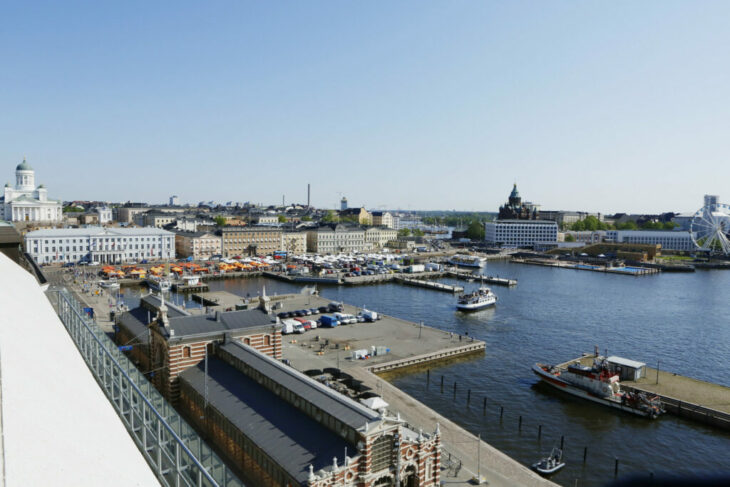 The Confederation of Finnish Industries (EK) is an organization whose mission is to help Finnish companies succeed domestically and internationally. EK works for a responsible market economy and is a voice channel, particularly for job-providing companies.
EK has more than 15,000 member companies with about 900,000 employees.
The cooperation between EK and Questback has been going on for several years, and this has provided an interesting setup for mapping the purposes Questback has made achievable during the years. As firsthand use cases often offer us the most in terms of practical wisdom, we interviewed expert Leena Nyman who works at EK on know-how, digitalization, and HR themes.
How do you leverage Questback in your operations?
"Questback has been quite widely used by us over the years, and several of our regular survey products have been moved to Questback. Nowadays, both The Business Cycle Barometer and The Entrepreneur Panel are conducted with Questback.
In addition to established applications, faster movements are sometimes needed: "Through ad hoc surveys, we can quickly obtain up-to-date information from our member companies on the effects of the rapidly changing global situation on the business environment. With the help of Questback Essentials, we have gathered companies' views on the challenges posed by both the situation in Ukraine and the covid-19 pandemic."
Agility is one of Questback's many trump cards: "Answers are accumulating pretty quickly; of course, you have to pay attention to the fact that the survey is easy to answer," Nyman points out.
Towards a better response rate
What factors can be expected to impact the response rate of the survey? "User-friendliness certainly plays a big role in this. Questback is quite intuitive to use, and we aim to make Quests as quick and easy to answer as possible," Nyman explains.
When the response is not interrupted due to the structure of the survey, the required number of responses is accumulated faster, and the need for reminder messages is also reduced. To increase the number of responses, it is also important to consider the bigger picture: "People already get a lot of emails, and it's not our intention to burden companies with too long surveys or multiple reminders."
Nyman suggests that Questback's mobile scalability contributes to higher response rates: "a respondent can fill out a survey on a mobile phone, for example, on a business trip, and this, of course, makes it easier to respond when there are multiple possible response channels."The response threshold can also be lowered by offering different language versions of the same Quest.
Although EK's surveys are sent to Finnish companies, there may be people among the respondents who do not yet speak Finnish: "Finnish business management is more international today, so it is important that respondents are able to choose the most appropriate language for answering. The flags that appear on the front page of Quests are a clear way to perceive the different language versions," says Nyman.
In addition to the other factors mentioned above, the timing when the invitations are sent has been found to influence the response rate. Among the functions that facilitate planning, Nyman highlights the possibility of scheduling Quests. Employees are sometimes away from their computers due to illness and holidays, so there is a tangible benefit to the planning provided by the system. Quests can be created at the most convenient time for your schedule, and you can schedule invitations to leave later. Thus, a survey author may choose to spend a holiday away from their computer while Essentials sends previously scheduled survey invites to recipients.
Global operations with a local focus
For companies operating in several different countries, multiple languages are present daily. At Questback, the richness of languages is reflected in local customer support, which is available in all Nordic countries from 8 am to 4 pm on weekdays: "Questbacks customer support is quite efficient, you can call there whenever you need it, and you get immediate instructions on the problem," says Nyman.
Customer support that is provided in the local language differs positively from today's automated support processes, and a genuine human contact may even be a surprise. A person who recently called Questback Finland's customer support wondered, oh, you really have time to solve this problem over the phone?
What kind of challenges have you been trying to solve with Questback?
Nyman says that the use of Questback is based on the utilization of research information, which is central to EK's day-to-day operations. "For example, preliminary data on summer job expectations is available through surveys, and we can also show how the real situation of summer jobs developed in the previous year." Historically realized outcomes provide a benchmark through which one can try to predict the future. On the other hand, the events of recent years have shown that even significant changes can materialize quickly. The ability to collect and analyze information in a timely manner is an even more valuable resource in a rapidly changing world.
"The purpose is not just to ask for the sake of asking, but to get researched information to support decision-making and management," Nyman concludes.
Want to know more, read our guide about NPS
Try Questback
Questback is a leading Customer and Employee Experience solution that makes it easy to collect, analyse and take action on key stakeholder insights.