All businesses face risk. In today's hyper-competitive landscape, environmental, social and governance concerns should be at the forefront of any risk mitigation strategy. 72% of investors say that they value metrics on non-financial risk. Yet, 64% of portfolio companies are not adequately disclosing ESG risk. Considering that failures in any one of these areas can lead to loss, it's crucial for companies to know their ESG risk factors and to put structures in place to quickly deal with problems.
When Volkswagen defrauded American regulators in its emissions scandal, it was left with billions of dollars in criminal fees and a damaged reputation. BP is still suffering the fiscal and reputational consequences of its massive oil spill more than half a decade later while the affected communities and ecosystems struggle to recover. The wave of sexual harassment allegations across multiple industries should be a red flag for every brand. Organizations thrive on trust. When a crisis makes it to the front page, the fragile bond of trust is decimated.
Social responsibility, sustainability and corporate culture make a decisive impact on trust and accountability. As a CEO, recent high-profile scandals are a jarring reminder that we must always be ready to listen to our people and act on meaningful concerns.
 This is not just a moral decision, but a business one. Harvard Business Journal found companies that successfully manage ESG risk outperform the market by 6%. These companies are able to head off problems before they become critical and act on new insights based on data. This leads to a significant return on investment for those companies that make ESG concerns a priority.
 The task of properly monitoring and analyzing ESG can be daunting. Up until now, it's been overly complex and logistically challenging. These are just some of the reasons companies fail to properly present ESG data. Yet, with the right system in place, the payoff is well worth it. Here are some things to keep in mind to facilitate effective monitoring of your ESG initiatives:
Listen to Your People 
Employees are your eyes and ears. They are on the front line of your organization at every level. Offer them opportunities to give feedback and they will be the first to alert you to problems. Hazardous working conditions, inappropriate or unethical behavior, non-compliance— employees see it all. But they need a way to safely communicate. When we empower employees, not only do we avoid the possibility of huge losses, we increaseproductivity and fuel trust.
Too often, issues persist because employees fear retribution when voicing concerns. Whistleblowing solutions nurture trust and encourage valuable feedback. Look at Uber as a cautionary tale. Lawsuits, investigations, plummeting stock prices and trust— what might have been avoided if they had listened to employees and acted on those concerns?
Just like consumers, employees want transparency and integrity in the workplace. They need to know that their concerns are valued and will be acted on. If you want to know which ESG factors could be at risk, ask your people. You'll get more than just ESG data, you'll retain and recruit top talent and have an energized workforce. When you look out for employees, they will invest in the success of the company. 
Integrate Feedback and Monitor Consistently
ESG data needs to be monitored across your entire organization— from the executive level down through the supply chain. This can be an immense challenge, but it's absolutely necessary in order to get an accurate picture. It's one thing to know about industry-specific risk factors. But you need to see what they look like on a practical level.
The only way to do this is with consistent monitoring. Known risk factors need to be monitored closely, and systems need to be responsive to the unforeseen. It's not enough to run through a checklist every six months. Your ESG monitoring needs to be on-going and adaptable. If there are health or safety concerns or misconduct in the office, I want to know about that today, not months from now. Without a real-time picture, we miss valuable opportunities to avoid loss and gain new insights. 
Take Meaningful Action
Data is useless if not translated into action. That's why consistent, real-time monitoring is so important. Analyzing and understanding the feedback you gather is just as crucial.
First, you need to make sure that feedback gets to the right people. I want to be alerted to major concerns that affect operations, but I also want managers to be able to take action on issues under their control. Sorting and categorizing data after a concern comes in is inefficient and prone to error. Those systems need to be in place from the beginning to ensure a sufficient and speedy response.
Second, on a broader level, the ability to follow through goes back to trust. As a business owner, integrity means being accountable to consumers, employees and the communities we serve. We need to be concerned with the health and safety of our own people, but also think about our impact on the environment and the communities in which we operate.
This creates a cycle of investment and trust. When we care about our social and environmental impact, it leads to better standards of living. INSEAD's Global Private Equity Initiative (GPEI) found that in emerging markets, investment by some companies in better access to training, healthcare and schooling improved performance and positively impacted the bottom line.
A report by NYU Stern agreed that "…investors, if equipped with reliable, accessible information, are in a unique position to identify and reward companies with strong social performance, thereby creating incentives for companies across an industry to upgrade their operations in a way that improves human rights and strengthens societies."
ESG concerns are not only necessary for risk mitigation but also represent an opportunity to invest in consumer and employee trust. 
Know the Value of ESG
Monitoring ESG can be a powerful tool for risk mitigation. That in itself is of enormous value. But as we've seen ESG insights also strengthen trust, improve performance, and make an impression on investors.
It's been shown that top ESG companies outperformed those at the bottom by 40%. For investors, accurate ESG data is a cue towards increased value. Investors want to see a strong risk mitigation strategy, as well as opportunities for growth. In such a competitive landscape, those companies that can demonstrate a detailed understanding of ESG data will have a unique advantage. Investors want to see non-financial risk analysis. Companies that can properly analyze and present ESG will be the most attractive in the market.
With increased scrutiny from regulators, consumers, and investors alike, companies must take a proactive role when it comes to ESG. Thankfully, new innovations and technologies make it easier for companies to monitor and analyze ESG data.
Our newest solution, ESG Pulse provides an audit trail across all ESG themes on one integrated platform. It's simple to use and allows for real-time monitoring. By utilizing feedback for ESG, we are able to gather data effectively and efficiently. Here at Questback, the system has allowed us to flag concerns and to take immediate corrective action.
The importance of ESG is ever-increasing. If you are able to understand the value and properly analyze your ESG risk factors, you'll be one step ahead when it comes to mitigating risk and finding new opportunities for growth. By staying one step ahead, businesses thrive in a competitive market. It's possible to make a profit and have a positive impact on communities. With better tools to track and measure ESG, there's no excuse not to.
[[*cta-code]]
About the Author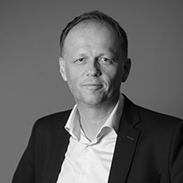 Frank Møllerop | CEO at Questback
Frank joins Questback on the foundation of a distinguished career as an executive for SAS. Under his leadership, SAS received the prestigious "Great Place to Work" award; simultaneously, Frank received the Rosing Award and was named the IT executive of the year. Previously at PricewaterhouseCoopers, Frank's career is focused on enterprise analytics, leading in business intelligence, innovative technology, and transforming insight into results for international enterprises.