Jake is an influential market research blogger who speaks at conferences worldwide. Through his blog, the Research Geek, he holds a strong social media presence, which has been instrumental in him being recognized as one of the best young market researchers in 2017 as well as one of the most influential market researchers on social media in 2018.
---
It was an interesting year, both in the world of business and market research. For this latest Questback blog post, I thought I'd reflect on some of the lessons learned from our industry and what to look out for as we foray into 2019.
Lesson 1. Monopolies are growing within the market research sector
More so in 2018 than in any other year, larger market research organizations are becoming specialized. These organizations have been through various acquisitions such as Research Now acquiring SSI. And then we have 2018 IPOs like Survey Monkey entering the world of the Stock Exchange. Both examples show how organizations are trying to dominate their niche within the sector. Yet, this does come with some drawbacks; while both ResearchNow and SSI became one, the acquisition also meant organizational structure change with many losing or changing job roles. So, while organizations seek greater market gains, we can't forget the people that power companies. And these moves affect people's lives as well.
Lesson 2. Agile research is the key to success
What is the difference between real-time and agile market research? Real-time market research is when clients can gather data and use the insights delivered in the moment. They are unbiased due to the unprompted nature of real-time methods. While there are many different definitions of agile processes and methods, in my opinion, agile market research gets to the roots of the problem. It offers fast, efficient and flexible responses from consumers, enabled via automation. 
Real-time is all about the reality of a customer experience where agile market research considers the reflections of customers. For example, as real-time data tells us when a consumer is browsing on a website, survey data can prioritize triggers and various automation marketing techniques that can encourage a purchase. Those organizations and brands who had major successes in 2018 are the ones who used agile market research and real-time data to complement one another in a similar manner. Over time, an agile approach drives a quicker time to market and lower-costs than real-time market research approaches.
Amazon's a great example. Its success in today's business environment is down to thinking differently,  transforming its offering from internet book retailer to retail market leader over the years—leveraging agile and real-time market research through each step. They are customer-obsessed, continually mastering the customer journey by investing heavily in research and development (R&D). In fact, Amazon spent $23 billion on R&D in 2018, an astounding $6 billion more than its closest competitor. In my opinion, the agile approach used by Amazon has enabled them to thrive ahead of their competitors.
Lesson 3. Qualitative research is rising in the ranks
Qualitative research has always been a component of market research. However, now the methodology is becoming much more mainstream as a result of changing consumer behaviors, these behaviors in relation to technology and the number of individuals using social media. At the same time, 2018 saw a leading video market research organization, Voxpopme, acquire even more investment, indicative of the changing trends in MR. Qualitative methods are taking the research to the heart of individuals, in action.
In the coming years, qualitative research is going to become an influencing factor for market researchers to use when talking to senior leaders. Instead of showing leaders weekly or monthly performance reviews and customer experience feedback, they'll be able to show them real-life opinions from their customers.
Think about the NPS question—a simple question that asks individuals how likely they are to recommend the product to family or friends. Say I answered "3" meaning I was unlikely to recommend the product. By using qualitative research, I could go underneath the skin of my answer to understand not only why I gave the score but how it could be improved. Now, I am not trying to say that we need to only use videos in 2019, but those who positively impacted their bottom line are the organizations who combined survey data and qualitative research. The core question being asked is evolving, how can I use all these results to improve my NPS?
Well, it's good that I wrote a blog on this subject recently. My biggest takeaway is to go beyond the 'why.' Also, follow up with your customers after they have given their feedback and enhance your insights with qualitative data.
Lesson 4. Data visualization – to see it is to believe
2018 demonstrated the pressure is on to for organizations in today's hyper-competitive, ever-changing environment. To survive, organizations must offer products and services that are competitive on both price and faster turnaround times. 
For market research, this means even the most complex data set needs to be interpreted quickly. In doing so, data visualization is key— 'seeing is believing.' There are now so many data visualization companies who sell services that can enhance your data. Tableau is one example. Here are my data visualization tips for a more successful 2019:
Identify the most important ideas and make them stand out
Make sure it's in a logical process in a story-like way
Keep it simple!
Design to inspire & design to inspire action
So, what is the next big thing in market research?
The roller coaster ride of market research is not over. Like many other industries, market research is becoming transformed by technology. In 2019, we'll see more firms using and leveraging new technology and innovations to better compete for consumers attention, gather data and make a difference. This means organizations will quickly understand the 'why,' 'what' and 'how' of consumers' lives. And how their brands can help.
Here are a few hot ones to keep an eye on in 2019:
Virtual Reality: Major tech firms are now investing heavily in VR including Google's Daydream, Facebook's Oculus, and Microsoft's Windows Mixed Reality. However, today, virtual reality isn't mainstream and accessible enough. Not everyone can afford to use VR which means market research can't necessarily use it as a methodology that offers insightful data and information. But it's an area that is seeing massive change and disrupting the tech space. On that note, it's only a matter of time for it to impact market research.
Blockchain: According to Reuters, the use of blockchain technology outside of cryptocurrency is expected to rise by over 60%. In 2019, blockchain will become mainstream with applications ranging from identity management to online shopping—already being discussed. There are two areas where Blockchain has helped cause a rift in the market research sector in 2018: 1) improved data authenticity and 2) improved access to big data. Blockchain is still young, but it's a promising area to look out for in 2019.
Social listening & data regulations: Tech giants and their partners came under fire during 2018 due to social listening and data misusage claims. The amount of data and information you can gather using social listening is unbelievable. And it can impact so much more beyond organizations and products. But on the other hand, the enforcement of GDPR and other data privacy laws in 2018 meant brands and organizations had to become more transparent about how data and information is being used. In turn, new data regulations have helped create data usage benchmarks and standards. Where next? As the value and power of data continues to prove itself, so too will the new laws and regulations protecting users from abuse. There are already a few slotted for 2019.
What has been your best takeaway moment of 2018? Now over to you to make an impact in 2019! 
---
About the Author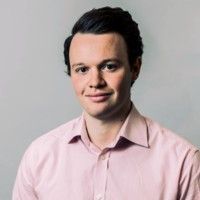 Jake Pryszlak | Industry Blogger & Speaker | Research Geek
Jake is an influential market research blogger who speaks at conferences worldwide. Through his blog, the Research Geek, he holds a strong social media presence, which has been instrumental in him being recognized as one of the best young market researchers in 2017 as well as one of the most influential market researchers on social media in 2018.