Driven by digitalization, B2B selling has changed radically. Today, customers are much more active and in control of the buying process. According to research from Forrester, three-quarters of business buyers conduct more than half of their research online before making a purchase. In turn, they're also less dependent on sales reps. A survey by HubSpot reveals 57% of sales professionals report that prospects are less dependent on sales people now compared to two or three years ago. It's quite possible that buyers could be halfway through their process before they even call, compared to 10-20% merely five years ago. Thanks to technology, buyers are more educated and initiate contact with a company much later in the sales process meaning they have framed their ideal solution—before a sales rep or company even know they're in the market.
Armed with their preconceived notions regarding expectations and ROI, today's buyers have higher expectations including:
The desire for reps to do more listening and less talking.
The need for reps to have more on-demand capabilities.
The expectation for the process to be more interactive and personalized to their needs. 
How businesses approach the sales process must change. Greater feedback from the customer is required not just to ensure you understand and meet their needs but also to establish trust and build a relationship. Given how far along the sales cycle you are now engaged, this starts at the very first interaction!
Interested in our feedback system?
Try Questback 14 days for free.
Send surveys and analyse reports
Get started in 5 minutes
No credit card required
Feedback Powers B2B Sales Foresight
In most organizations, feedback tends to be one-sided and internal-only. A sales director asks their salesperson how their customer meeting went, usually receiving a positive report, only for the prospect to later sign with a competitor. Only during your "closed-lost" analysis do you truly find out what went wrong.
This isn't the salesperson's fault. By nature, they're going to see the positives during the sales process. The same determination and persistence we prize and rely on to be a successful salesperson becomes a double-edged sword, turning into unchecked optimism without adequate internal and external feedback. And without adequate feedback—and the insight that comes from it—throughout the buyer's journey and sales process, a sales team's only intelligence is hindsight. 
We'd all agree. Foresight is better than hindsight if you want to win the deal. But how do you gain foresight in your B2B sales process? Let's start with where your risks are at. In my experience, there are five key risks to gaining a new client:
insufficient budget,
not meeting customer expectations,
a lack of product fit,
poor or mismatched timing and
a lack of consensus.
Listening to the prospect and collecting feedback throughout their journey gives your sales rep insight into all of these risks—during the process when you can make changes and an impact. Achieving a deeper understanding of the client and their context clearly helps with current deals but also gives you insight into potential changes to the sales playbook. Say goodbye to hindsight, and hello foresight.
On the flipside, waiting to the end to receive feedback can also mean it's not collected or actioned correctly, either because the euphoria of winning overshadows any issues or the disappointment of losing masks the desire to learn from the experience.
Collect Feedback, Gain Insight Throughout Your Customer's Lifecycle
So, when and how should you gather feedback? The best approach is to bake it into the sales process, both for new and existing customers. Have checkpoints throughout the relationship that reflect your sales methodology so that there is one check-in per sales stage.
Switching to a feedback-driven sales process may require overcoming internal objections including concerns about bothering their busy customers (often called "survey fatigue") or the optics of a lack of trust and too much surveillance. I've even heard sales directors say that they know what their customers think already, so why ask them again?
While that may have been valid in the past, it's no longer relevant. For example, the authors of 'The Challenger Customer' surveyed 3,000 stakeholders involved in a typical B2B purchase and noted that "…customers themselves report an average of 5.4 different people formally involved a typical purchase decision." Given that fact, I want to hear directly from each of those influencers—and a survey allows them to give their feedback free of any "group-think" or influences from those other purchase decision makers. We're used to giving feedback on products and services in our private lives, it's natural to extend that to our working relationships.
The key to successfully collecting feedback is to embed it within your workflow. Use triggers such as 90-days post-sale to automatically request feedback from your customers about their onboarding experience. Leverage providers who are natively embedded in Salesforce so collecting feedback is one-click away and integrated into existing dashboards and reports. Most importantly, make the process time-effective and straightforward, relying on only a few questions.
Finally, start small. You'll collect significant amounts of data and you need to close the conversation loop. Acknowledge that you've received their input, and then act on the insight they've provided. Make sure this is all digestible to your go-to-market organization.
Gaining Competitive Advantage through B2B Sales Feedback
Handled correctly, an insight-driven B2B sales program—founded on feedback—delivers advantages across the organization:
Sales Directors:

can plan more effectively through more accurate sales predictions,
have the foresight to be able to step in to save deals before it is too late, and
can use insight to improve broader sales processes.

Sales Representatives:

receive coaching feedback that can help them focus, learn, train and grow.

Marketing:

can optimize their product marketing and customer experience programs based on real-time customer feedback.

Product Teams:

gain valuable market intelligence the user experience which then can be used to drive immediate or longer-term improvements to the product or service offering.
B2B sales are ever-more complex and competitive. Success means being feedback-driven. Sales Directors need to move beyond the quantitative (In other words, it was a good/bad meeting or we won/lost the deal.) to listen and act on the important insight their customer is giving them. For lasting, repeatable B2B sales success, you need to transform your approach and put feedback at the center of your process. Listen to your prospects throughout their journey.
Read more about Customer Satisfaction Surveys.
About the author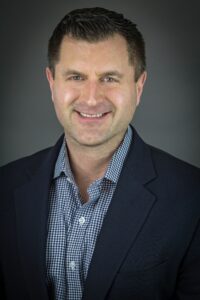 Justin Flanagan | Vice President of Sales, North America at Questback
With a track record including Thomson Reuters and IHS Markit, Justin contributes extensive knowledge within the Financial Services and Insurance industry including real estate and FinTech. Leading various business teams, Justin specializes in assisting multi-national enterprises to overcome current challenges and optimize operation. Previously, he led a practice primarily focused on asset management and insurance at IHS Markit. In addition to contributing articles to a variety of sources, Justin also speaks regularly including the renowned Future Digital Finance conference (previously NetFinance.)