In The News

|

Questback Launches New ESG Pulse to Manage Environmental, Social and Governance Risk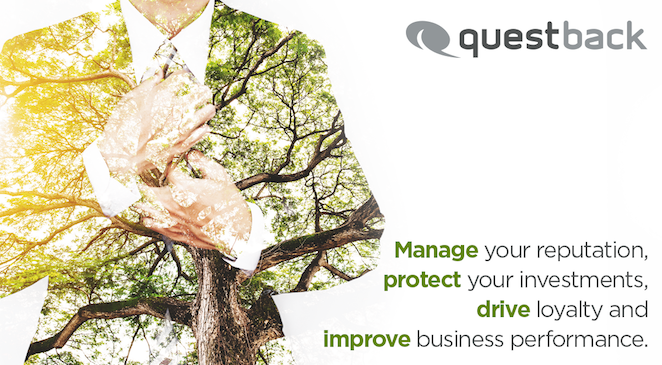 Questback, the global leader in enterprise feedback management, today announced the release of its new product, ESG Pulse. The new offering from Questback enables organisations to embed environmental, social and governance (ESG) risk management and compliance throughout the organisation, overcoming the common challenges and risks associated with ESG factors.
ESG Pulse provides organisations real-time insight into their ESG risk through empowering staff and leveraging critical frontline data on the operational realities of the business. With this ESG risk assessment, organisations are able to reduce their exposure, increase operational and financial performance and protect their reputation and business.
In the wake of high-profile scandals and escalating consumer and regulatory scrutiny, managing nonfinancial disclosures, such as environmental, social and governance factors, is imperative for organisations. "We strongly believe that, now and in the future, winning companies will be the ones who are able to measure, track and follow-up the opportunities and risks of ESG," states Narve Reiten, Founding Partner of Reiten & Co, a private equity and venture capital company. "Over the past years, it has been proven that companies with top performance on ESG factors adds alpha to company value and are subject to premium valuations in the market."
Gain insight. Manage risk. Drive business performance.
Investors are paying greater attention to nonfinancial disclosures such as ESG factors and ESG risk management. Yet, getting a real-time, comprehensive and complete understanding of ESG risks remains a challenge. "It's about getting the right data to make the right decisions. Transactional data doesn't paint a complete picture," states Questback CEO Frank Møllerop. "For ESG risk management, organisations need to tap into the insight of those closest to their operations – their people. They need to identify and understand why the risks exist in the first place, and then they need to close the gap between strategy and execution to drive tangible results."
Delivering the complete picture, Questback ESG Pulse provides invaluable insight into the operational realities of organisations in authentic, transparent and tangible methods. It not only protects organisations' business and reputation but drives loyalty and boosts performance. As Reiten states, "ESG Pulse provides us with unique insight into material factors that are important for value creation and profitable operations in our portfolio companies."
Learn more about Questback ESG Pulse here.
Want to see how Questback can work for your business?