People Matter
Questback was founded on one simple premise – people matter. They provide the necessary insight that is at the heart of business success. We build scalable solutions that help global organisations achieve competitive advantage and create a high-performance culture, by improving employee engagement and productivity, and customer experience and loyalty.
Results Matter
Questback's solutions are purpose-built to drive meaningful dialogue across the entire engagement lifecycle, seamlessly capturing all types of feedback, whether on-demand, always-on, scheduled, or process based.
Our solutions provide the ability to collect insights and use these to accelerate real change while deepening connections with employees and customers. They combine the power of dialogue and openness with the built-in ability to analyse feedback and transform insight into actions and measurable business benefits.
Close the Loop Today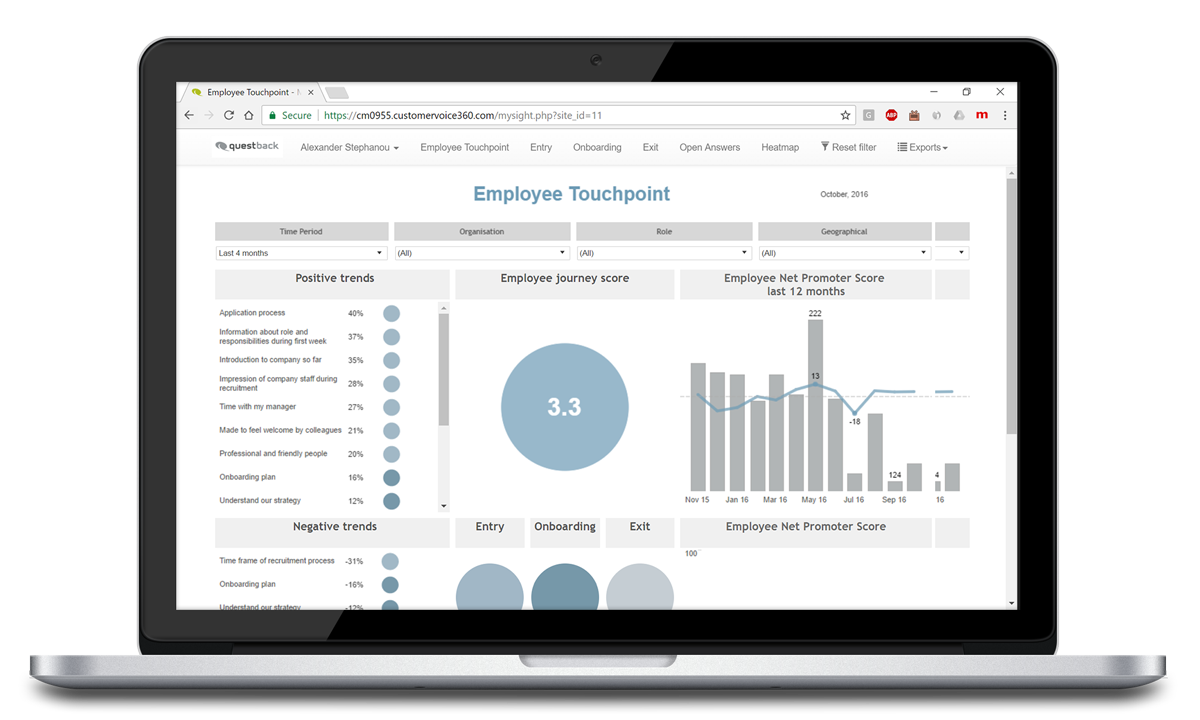 Scale and Proven Success Matter
We work with thousands of companies in more than 50 countries across the world, helping them improve employee engagement, customer experience, and market insight. Founded in 2000, Questback has grown to become a global leader in enterprise feedback by delivering purpose-built solutions created to make it easy to capture and act on insights from your people, driving business success.

Productivity
Major growth in employee engagement and productivity.

Retention
Lower employee and customer churn.

Creativity
Unlock new ideas for accelerated growth. We focus on people, insights, and actions.
People Matter. They Drive Business Success.
In an era of hyper-competition and rapid digital transformation, organisations need to rely on their people, whether they are employees, customers or market research respondents. To succeed, organisations must establish a culture of high-performance based on a continuous cycle of active listening, transparent dialogue, insightful analysis and meaningful action. This enables you to transform your organisation and deliver competitive advantage.
People matter, get their insight.
DriveCareInnovate
Our three core corporate values (Drive, Care, and Innovate) reflect our approach. We believe that people matter and that we need to be always innovating, always striving to move forward and always caring for our customers and employees.
Security Matters
Our data centres in Germany and USA meet the highest security standards. We hold the following certifications:
How we became a world leader in feedback management
Our drive to get ahead is filled with vision, discovery, challenges, collaboration, hard work and sometimes a lot of fun.
We're pleased that our approach, innovation and customer success has been recognised by independent authorities and thought leaders across the world.