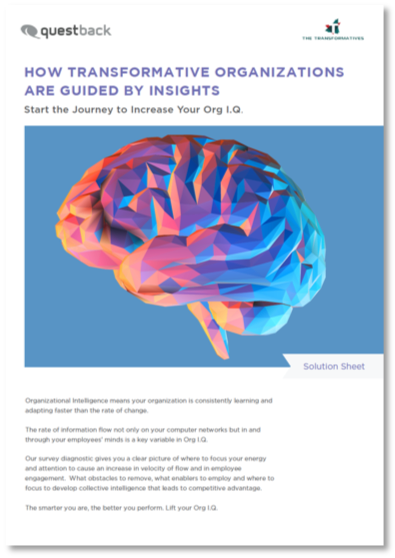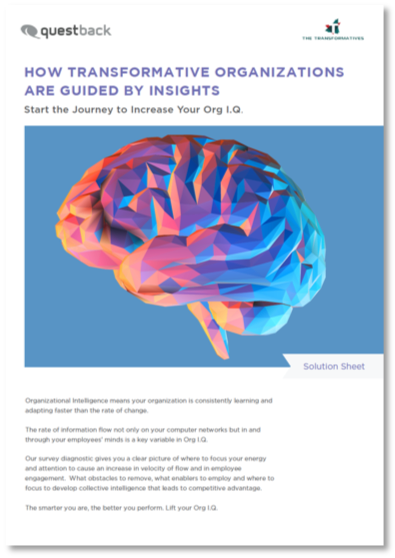 Organizational Intelligence means your organization is consistently learning and adapting faster than the rate of change.
The rate of information flow not only on your computer networks but in and through your employees' minds is a crucial variable in Org I.Q.
Our survey diagnostic gives you a clear picture of where to focus your energy and attention to cause an increase in velocity of flow and employee engagement. What obstacles to remove, what enablers to employ, and where to focus on developing collective intelligence that leads to competitive advantage.
The smarter you are, the better you perform. Lift your Org I.Q. Download our brochure today to find out more.