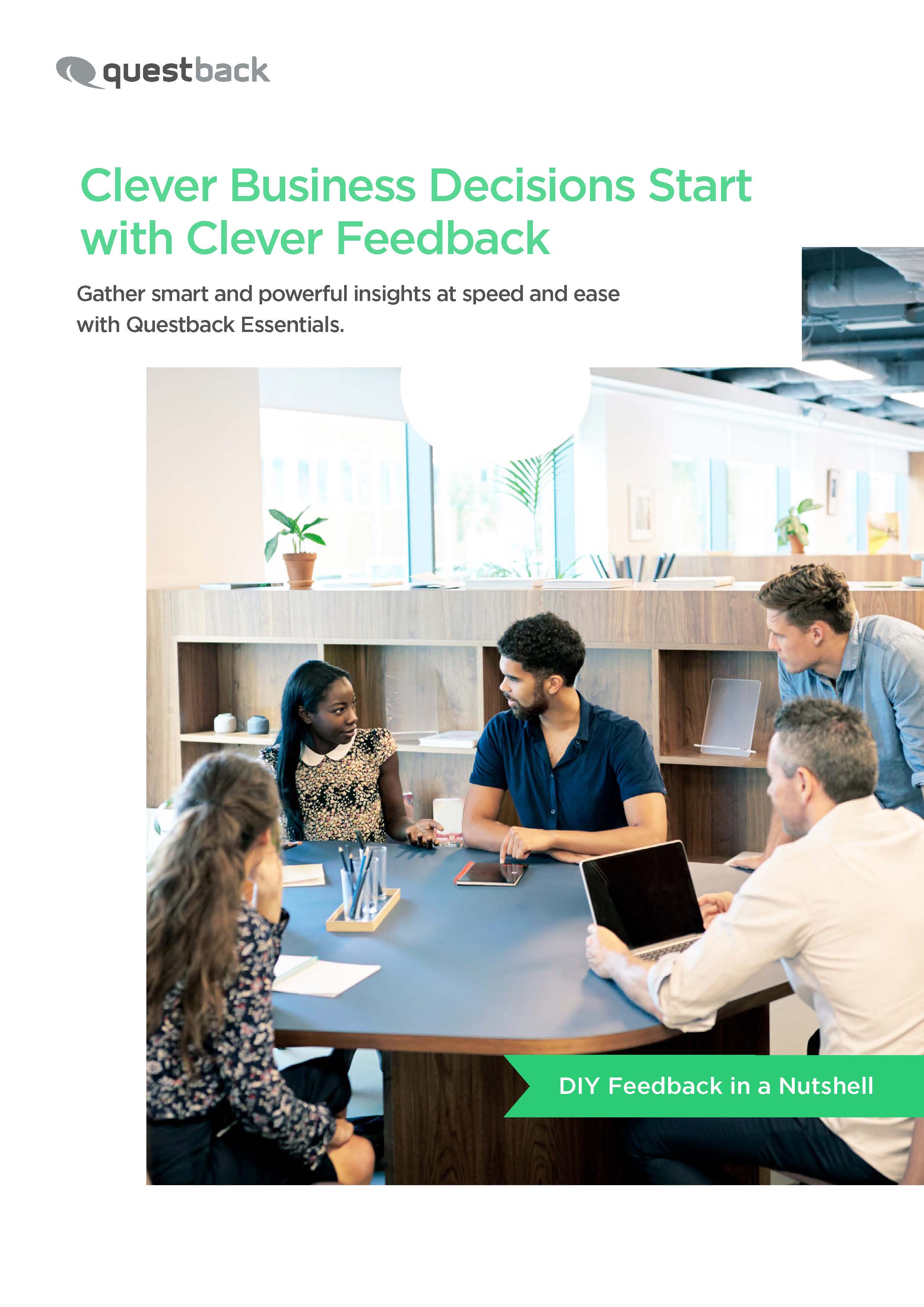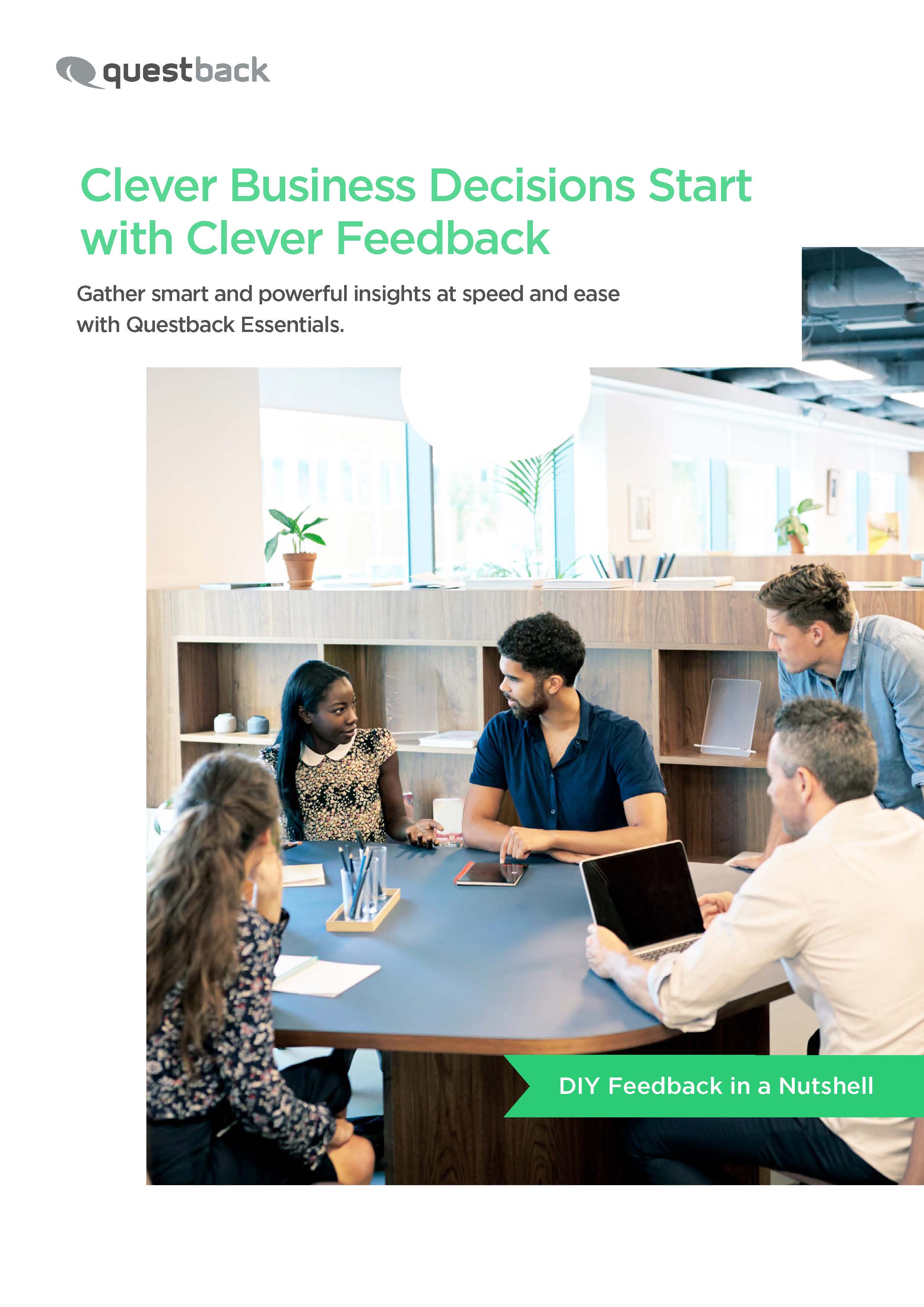 No matter what business you're in, your people and your customers shape and define you. Organizations need to be receptive and reactive to challenge and ideas from both these groups – always.
Questback Essentials empowers your managers, not only to seek out team and customer insight but to engage in a virtuous and connected dialogue. Flexible, scalable and with a single workflow, our survey solution takes users on a seamless journey starting with feedback collection, reporting in the middle and follow-up at the end.
Clever Business Decisions Start with Clever Feedback. Discover how easy insights with Questback Essentials can be. Download our brochure today to find out more.