I head up an international technology company that serves more 5,000 customers including one-third of the Forbes Global 2000. But in my book, my customers don't come first. My employees do.
It's a counterintuitive statement for some, but those paying attention know that employee insight is what drives a business forward. Not customers. Not landing that big-name account. It's all about your people.
Trust is required to thrive
When it comes down to it, your employees are the ones executing your organizational strategy. They create the products, develop the training, and support the customer. Your employees ideate and deliver your branding and marketing initiatives, take your sales strategies to the client and serve as the face of the company on thousands of fronts. Despite their obvious importance, the typical modern workplace is suffering from a lack of trust between leadership and its employees. According to a survey by the American Psychological Association, one in four employees said they don't trust their employer, and one in three said their employer is not always honest and truthful with them.
This doesn't come as much of a surprise. We're in the age of digitalization. On the tails of businesses centered around cutting costs, time, and staff count, emerge continuous technological advances and innovations from artificial intelligence to self-driving cars. In our pursuit of continuous innovation, the pace of change has exponentially increased. The world is much different than fifteen, ten, even five years ago. Yet, how we interact and engage with our employees still resembles outdated traditional tactics and practices used in a different era. It's no wonder we have a workplace communication issue on our hands.
What we fail to see is that a failure in communication equates to a failure in execution. And it is execution that differentiates between competitive advantages and lackluster results, and overall, between failure and success.
Your people matter, and here's why
Especially at this time of continuous innovation, hyper-competition, and rapid digitization, organizations benefit by redefining their most important relationships: those with their people. To drive success, organizations must establish a culture of trust through a cycle of active listening, transparent dialogue, insightful analysis, and meaningful action. Trust holds the power to transform your organization, creating a high-performance culture leading to competitive advantage. Simply put, people matter. They drive business success.
For my team, people matter transcends typical concepts like working environment, culture, and collaboration. People matter speaks to the future of work. It speaks to the continuous feedback we need today to spur continuous innovation. It is the purpose-built organization with a foundation strong enough to not only withstand constant change but thrive amongst it.
At Questback, we embed feedback throughout our organization. From recruitment and onboarding to development and leadership, from monthly all-hands meetings to top leadership assessment (myself included!), Questback truly practices what it preaches.
How do I rally my employees?
A trusting and deeply engaged workforce pays off in dividends. Organizations with high levels of engagement report 22 percent higher productivity, according to a Gallup poll. And when you have happy employees who are engaged in their work and the company mission, they'll be driven to create a better experience for customers. It's a win-win.
At Questback, we commit to following five best practices for truly engaging our employees:
Form and frequency – Employees execute and impact the business daily; conversely, the typical annual employee survey hardly touches the surface, detached and distant from this operational reality. As communication comes in many different forms at many different times, it's important to create open channels throughout the employee journey from quick and timely pulsing to open-form portals where employees can share personalized experiences. Consistent and frequent check-ins and assessments are necessary to understand entirely the depth of the employee's experience, their engagement, and alignment between operational execution and strategy.

Real-time reporting – We exist in an environment where change is the only constant. Waiting for months or even weeks for engagement results is no longer acceptable. Massive opportunities or failures can appear and disappear in that duration. Living and breathing technology and analytics through my career, I know it can only take a fraction of that time, or a few pieces of errant code, to severely impact technical access or operations. If my employees have a sense that something is wrong, or report that working conditions are conducive to human error, I want to know today, not in two or three months when it might be too late. Real-time results are required to transform insight into tangible business results.
Actionability – Collecting employee insight and doing nothing with it is worse than not collecting it at all. Yet, acting on employee insight remains a common downfall and challenge for engagement strategies. Why? Most engagement initiatives are still engagement for engagement's sake. They exist to check a box and miss the ability to truly impact top- and bottom-line performance. Engagement initiatives must be strategic, intentional and purposeful to have tangible business benefits. When they are, the results have clear action items to maintain alignment or realign employees to business strategies. Engagement initiatives must be aligned with the organizational strategies and execution. Plan for action, act on the insight, create real results.
Creating a dialogue – Engagement should be about establishing a true dialogue with your employees. It is quite arrogant of companies and leaders to think employees will be highly engaged and productive when we only ask for their experiences, insights, and opinions when we I never tell my direct reports I only want to hear what you think once a year – so why do companies do it to employees at large. A good employee engagement program facilitates constant and two-way communication, not just when leadership figures can make time for it. The ongoing loop of insight will build the environment, culture, trust, and relationships feedback-centered organizations need to create a high-performance company and sustainable competitive advantages.
Integration – The ultimate value of employee and customer insight, and any data point we currently collect, is business foresight. How to do we better operate our business and succeed? Integration is the ultimate step as it collates all the data points in the whole ecosystem, including employees, customers, business metrics and financial performance. Daily, this means breaking down antiquated silos such as those between marketing and HR. Each department has carved out their own niche, but if they're able to integrate, the data shared between them would reveal untold insight into how the company is truly operating and countless opportunities to increase its effectiveness. Ultimately, integration creates a purpose-built, holistic organization primed for sustainable business success.
When it comes to employee engagement, the journey's much more fun when everyone along for the ride is on the same page. It's on leadership to start paving the way for that possibility.




About the Author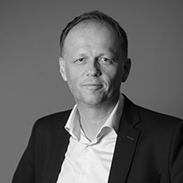 Frank Møllerop | CEO at Questback
Frank joins Questback on the foundation of a distinguished career as an executive for SAS. Under his leadership, SAS received the prestigious "Great Place to Work" award; simultaneously, Frank received the Rosing Award and was named the IT executive of the year. Previously at PricewaterhouseCoopers, Frank's career is focused on enterprise analytics, leading in business intelligence, innovative technology, and transforming insight into results for international enterprises.