People Matter. They Drive Business Success.
The skills, knowledge and innovation of your employees are central to business success. Yet competition for talent is at an all-time high, while employee expectations are changing dramatically. You can't generate sufficient engagement with simple, annual surveys.
Questback's employee feedback software helps you overcome these challenges by facilitating better employee insight.

Listen to Your People

Act on Their Feedback

Drive High-Performance
Proven to deliver tangible results.
Questback provides solutions to help build employee engagement, improve productivity and reduce turnover based on listening to staff feedback and transforming insight into tangible action.

Questback's employee survey software rethinks the traditional approach to standard employee surveys.
Generate More feedback
Better Understand the Employee Lifecycle
How can you improve induction and onboarding programs to reduce ramp-up and expedite full productivity?
Analyzing touchpoints on the employee journey reveals issues before they become bigger problems. Questback makes it easy to:
Capture and analyze feedback
Identify trends and insights
Improve the employee journey
Measure the Journey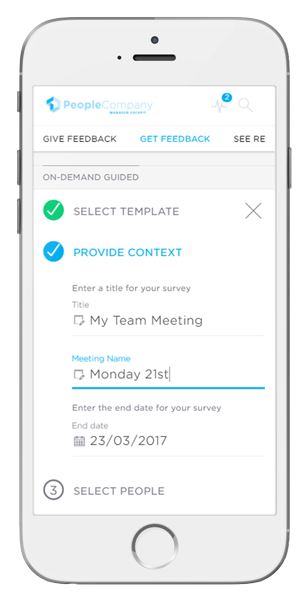 Transforming engagement into an integrated measure of how businesses operate.
Read More
White Paper

Discussing the significant gap between the perceived importance and relevance of feedback at the strategic level and what companies actually do.
Read More
Video