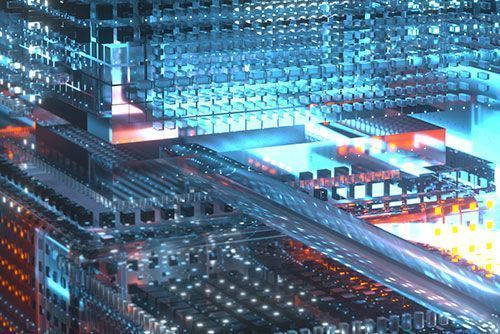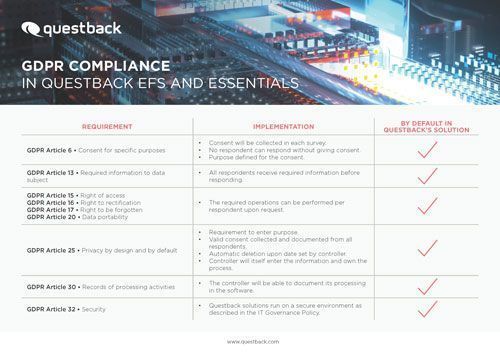 Customers, employees or market research participants—chances are you gather and value their insight. Whether customer experience feedback, employee engagement metrics or market research data, this type of information is invaluable to organizations as they compete in today's digital world.
A major new set of privacy regulations is changing how organizations manage and address data privacy and security concerns. The GDPR will likely force you to change the way you operate to avoid severe fines or other penalties.
At Questback, we take privacy, security and compliance very seriously. To this end, our team has been preparing for the GDPR since 2015 to ensure that our solutions help our customers access the critical data they need to grow their operations—without having to worry about violating the new set of regulations. Adapting to any major changes in legislation is hard work. We're here to help make your transition as seamless as possible, and we look forward to keeping you informed as we approach implementation.
When it comes to your customer, employee or market insight, Questback is the safe choice. Our customers can use our products with the peace of mind that comes with knowing the feedback data they're collecting and the way it's stored and processed are GDPR-compliant. It's that simple.
The customer and employee insights you collect will be governed by GDPR. Are you prepared?