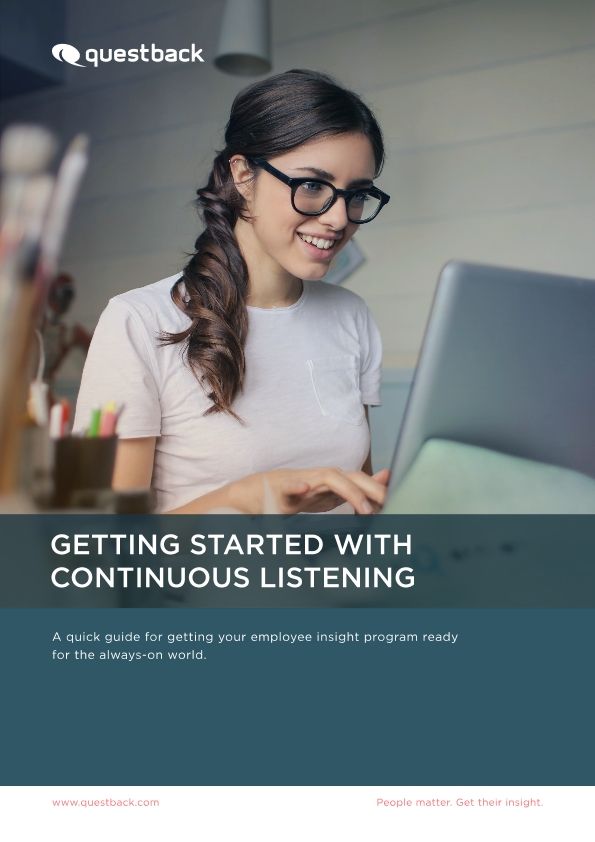 Nyt esittelyssä
Opaskirjaset
Getting started with continuous listening is really quite simple. All you have to do is help the management team understand how quickly the investment will pay itself back—the rest will pretty much take care of itself. In this free guide, we'll help you get started with continuous listening in no time!
Lue Lisää
Tutustu kattavaan kirjastoomme, joka sisältää asiakascaseja, raportteja, webinaareja ja paljon muuta materiaalia, josta näet miten voimme auttaa sinun yritystäsi menestymään palautteen avulla.
Questback, a global leader in experience management, has entered into an exciting new partnership with a major global airline to deliver the company's bi-annual engagement pulses to their 40,000 strong workforce, capture experience data from their onboarding and exit interviews process as well as undertake timely departmental deep dives.
Lue Lisää
Uutiset