Solution Sheets

|

Strong Leaders Drive Transformation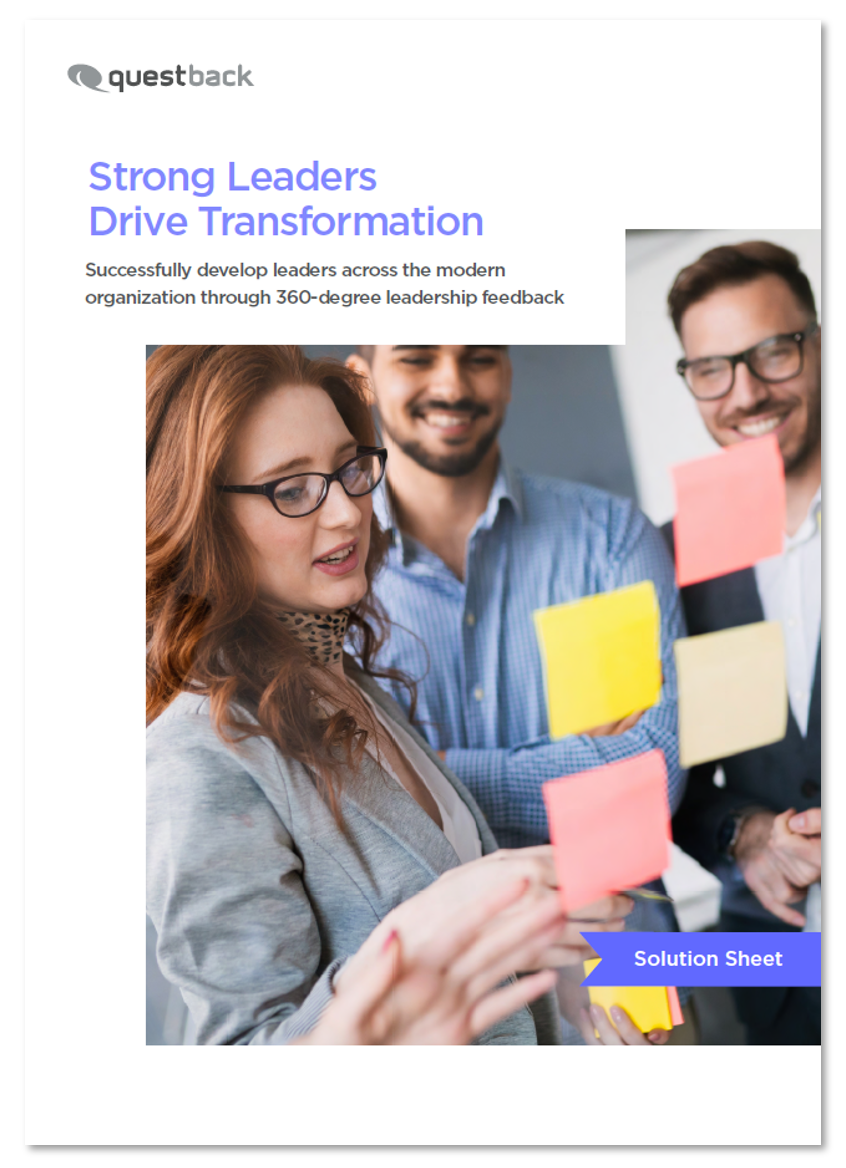 Feedback is critical to developing high-performing leaders. It highlights individual progress, identifies areas for improvement, uncovers blind spots in skills and measures training effectiveness. However, traditional 360-degree methods of collecting leadership feedback are resource and time-intensive, meaning that HR teams have to prioritize their activities on a narrow group of higher-level executives.

At the same time, employees want to develop; fail to invest in their careers and they'll simply leave, increasing skills shortages and holding back transformation. Old-style approaches may suit hierarchical organizations, but simply don't deliver in today's dispersed, project-based businesses as they embrace modern ways of working.
Questback Leadership 360 brings the power of 360-degree feedback to leaders at all levels. Questback Leadership 360 is a powerful, self-service multi-rater tool that enables manager-driven, on-demand feedback.
Available in Basic and Enterprise Editions, it has been developed through Questback's proven experience in helping businesses transform their results by acting on feedback insight.
Download our brochure today to find out more.