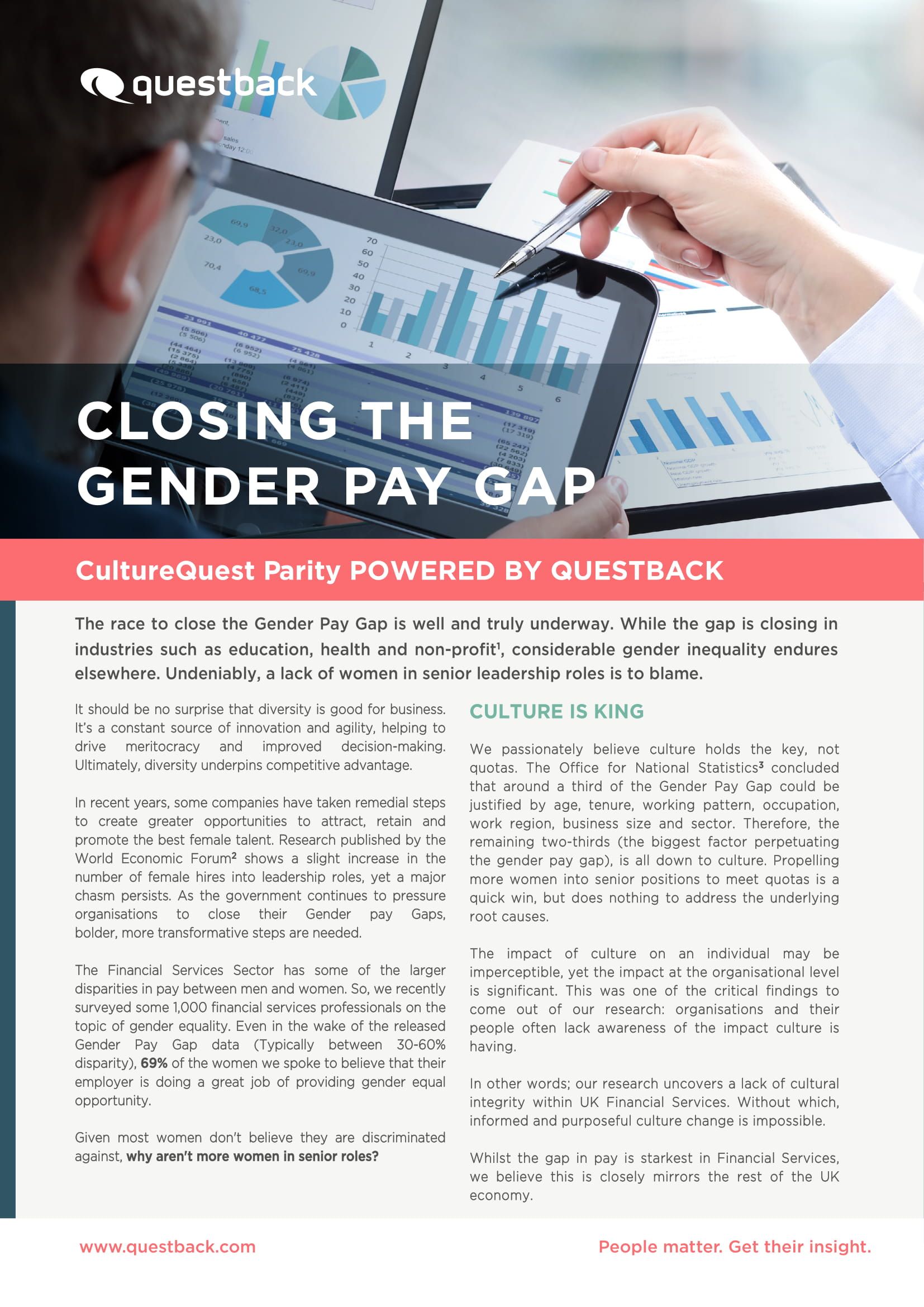 The race to close the Gender Pay Gap is well and truly underway. While the gap is closing in
industries such as education, health and non-profit, considerable gender inequality endures elsewhere. Undeniably, a lack of women in senior leadership roles is to blame.
Read the Solution Sheet to learn more.
Try Questback
Questback is a leading Customer and Employee Experience solution that makes it easy to collect, analyse and take action on key stakeholder insights.