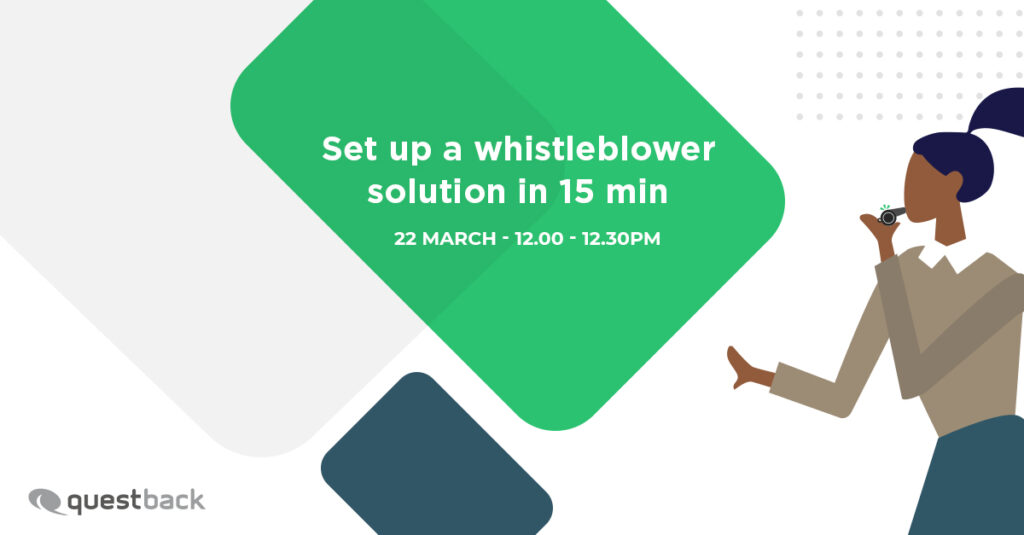 For most organizations in Europe, established whistleblower routines are no longer "nice-to-have" but a mandatory requirement based on the EU's whistleblower directive (2019/1937).
This webinar aims to show how Questback Essentials can be used to manage whistleblowing channels with the associated reporting system, as required by the EU.
The key elements of the webinar are how to set up: structured data collection and processing, including case processing and follow-up, in addition to built-in security measures for confidentiality.
This webinar is for you who are looking for an intuitive, easy-to-use and compliant whistleblower system.
This webinar will be in English
Try Questback
Questback is a leading Customer and Employee Experience solution that makes it easy to collect, analyse and take action on key stakeholder insights.