People Matter.
Faster, deeper market research insight.
Market research is transforming. Projects are more complex and clients want more detailed results, more quickly. Reaching audiences is becoming harder and costs are rising. Agencies need to focus on delivering more valuable insights faster and more efficiently. Questback's market research platform helps you differentiate yourself in this crowded marketplace.
Questback for market research

Unified market research software
Single market research solution covering all research types, which expands and scales to meet your needs

Security from the ground up
Our market research platform is built to meet the highest privacy and confidentiality standards

Partnership to underpin your success
We work with you to provide a flexible, personalised market research platform that enables your innovation

Integrate with existing systems
Straightforward to connect with your existing market research software, enabling you to automate common workflows to drive efficiency

Improved efficiency
Drive down time and cost by automating routine tasks and eliminating the need for survey scripting

Deliver insight faster
Make more informed decisions through our platform's interactive, drill-down dashboards and reports
Do you have the market research software to deliver deeper insight to your clients? Questback can help.
Built for Market Research
Qualitative
Provide a platform where your audiences can share their views.
Optimised for market research online communities (MROCs)
Enables dynamic, pop-up communities
Simple to integrate with quantitative data
Built-in interactive reporting to uncover compelling insights
Quantitative
Quickly turn statistics into solutions.
Create complex market research projects in hours, not days
Responsive, mobile-first design to engage respondents
Choose from a library of over 30 question types designed to cover all your research needs
Build everything from simple forms to gamified, multi-language surveys
Complete online panel management module
A complete and scalable solution
Whatever your needs, our open, flexible market research software provides a complete solution for all types of market research, from simple surveys to pop-up communities. Launch research faster and more efficiently while bringing down costs through automation. Innovate with our scalable market research technology. Engage respondents with mobile-first surveys and apps.

Mobility
Responsive, mobile-first surveys
Collect feedback based on location
Event triggered surveys through smartphone apps
Simple to use, deploy and analyse

Panel
Market-leading content management and sampling
Built-in panellist recruitment and rewards tools
Deliver deeper, ongoing insight
Reach the right people quickly – and engage them for the long-term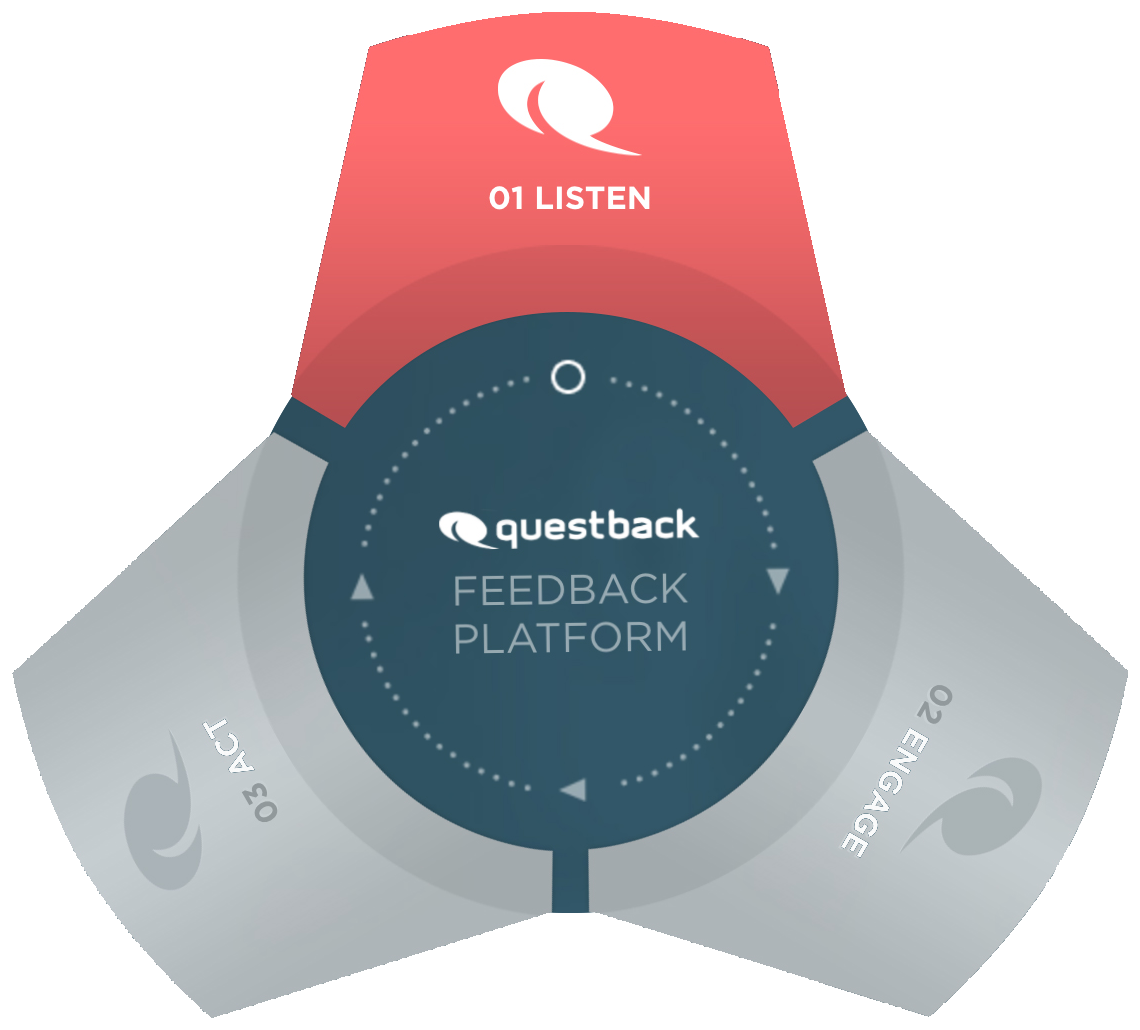 The Questback Feedback Platform
When it comes to technology, every market research agency has different needs. That's why we created the Questback Feedback Platform. It delivers everything needed to create market research solutions tailored to your exact requirements, driving efficiency, innovation and business differentiation. Our experienced professional services team work with you to create the specific solution for your current and future needs.
Our market research platform handles the technology challenges of modern feedback management, meaning agencies can focus on adding value to the data collection methodology, and the insights delivered to the end client.
Whether you are a senior executive, manager, market research expert or data analyst the Feedback Platform is easy to tailor to your needs – find out through our interactive infographic.
Questback is an MRS Company Partner. All MRS Company Partners and their employees agree to adhere to the MRS Code of Conduct and MRS Company Partner Quality Commitment whilst undertaking research.