Deliver successful ESG risk management in your business
Businesses today operate in the spotlight of growing consumer and regulatory scrutiny. Environmental, Social and Governance (ESG) risk management initiatives are critical to protecting reputation and ensuring long-term loyalty from consumers, staff and investors.
Key ESG Issues that affect performance across all operations
Accelerate ESG performance through employee feedback
Operational Risk Accidents/Pollution/Failed Products/Fines, Health, Safety
Supply Chain Risk Child Labour, Sourcing of Natural Resources, Severe Weather
Product Risk Poisonous Chemicals, Recalls/Consumer Boycotts, Corporate Governance
Over the past years, it has been proven that companies with top performance on ESG factors adds alpha to company value and are subject to premium valuations in the market...
Questback's ESG Pulse ensures ESG risk assessment is at the heart of your operations
It lowers risk and safeguards your organisation by embedding ESG risk management systems across your culture. An always-on, online portal, it makes it simple for your people to give feedback on ESG objectives, delivering real-time ESG risk assessment insight. ESG Pulse:
Improves business performance
Safeguards your organisation against unexpected ESG risk
Strengthens attractiveness for investors
Transforms ESG programme efficiency
Empowers and involves employees in achieving ESG objectives
Encourages the attraction and retention of top talent
... we strongly believe that, now and in the future, winning companies will be the ones who are able to measure, track and follow-up the opportunities and risks of ESG...
ESG PULSE FEATURES
Easy to use, accessible from any device
Simple to manage
Full audit trail across all ESG activities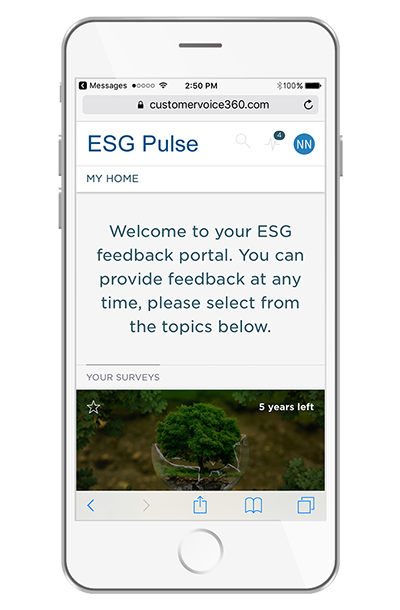 Online Portal
Always-on online portal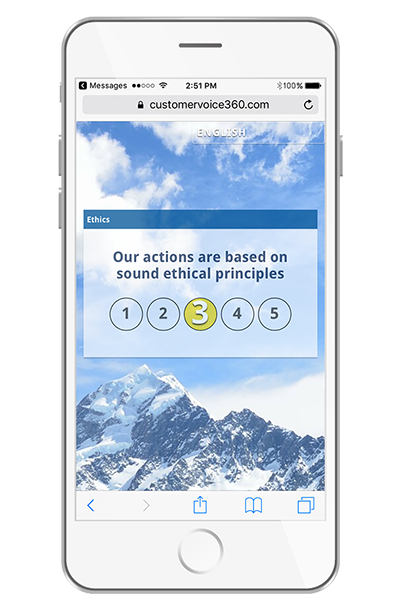 Real-Time Dashboards
Real-time dashboard reporting, tailored to the needs of business managers, HR and investors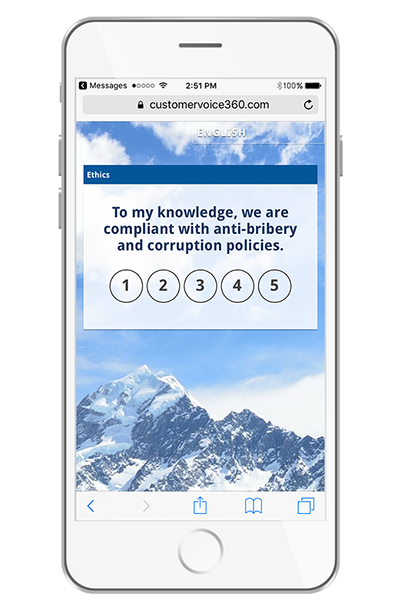 Tailored Questions
Personalised questions to meet your individual ESG requirements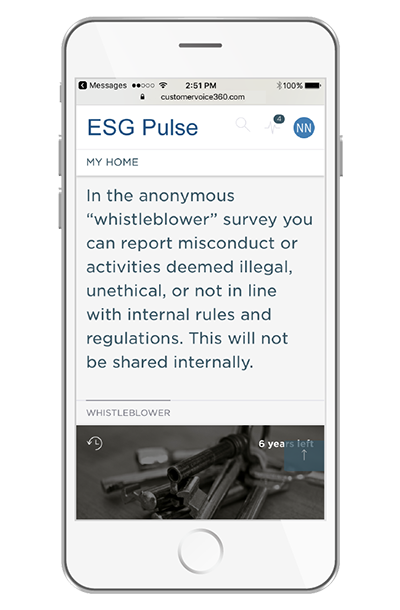 Whistleblowing Management
Capture, investigate and safely manage concerns
...ESG Pulse provides us with unique insight into material factors that are important for value creation and profitable operations in our portfolio companies.

NARVE REITEN, Founding Partner, Reiten & Co