Alignment Matters
Engaged employees alone are not enough to guarantee success. You need to ensure they are aligned and focused on the same goals if you are to deliver against your strategic objectives. But alignment doesn't just happen naturally - misalignment has two common causes:
Organisations often lack the right tools for employees to share their understanding of business strategy, to ask questions or provide insights
A closed culture means feedback isn't shared, so leaders can't see any gaps between strategy and reality
Both of these situations mean that leadership has no clear picture of alignment or how best to take action
Start Solving
So how can you overcome these issues in your organisation?
You can't improve alignment through a single feedback program or survey. You need to enable regular dialogue between employees and their managers, providing a simple way to share both structured and unstructured feedback in order to deliver insight on organisational alignment.
Greater alignment comes from:
Easy-to-access communication tools
Ongoing measurement
Proactive outreach
Building an open, transparent culture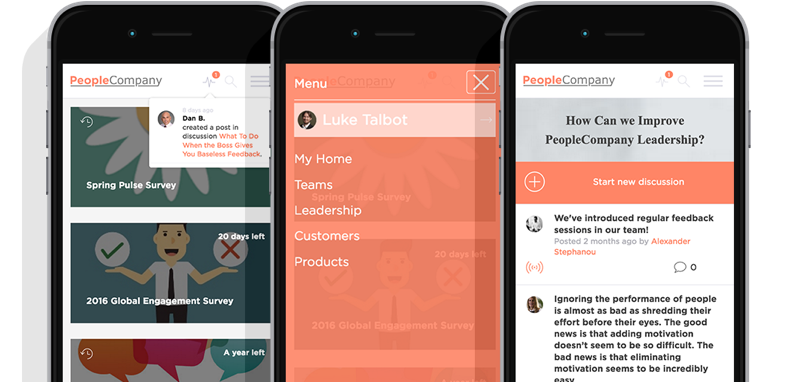 Close the Loop.
The key to addressing alignment issues is to understand where you are now. Questback gives you the ability to capture this feedback through always-on listening and scheduled or on-demand surveys. We enable you to close the loop, providing easy to use tools to analyse feedback, deliver insight into the true state of organisational alignment and share best practice with teams.
Questback helps you build an open culture, focused on continuous improvement.

ALWAYS-ON LISTENING
Provide your employees with a voice 24/7

ON-DEMAND SURVEYS
Gather feedback when you need it

FEEDBACK ANALYSIS TOOLS
Act quickly using the right data

INTERACTIVE DASHBOARDS
Pinpoint key insights from your data

TRACK ALIGNMENT OVER TIME
Assess your progress and success over time

PERSONALISE DATA BY ROLE
Deliver relevant data for managers of all levels
Questback Employee Alignment Features
Built for Results
Capturing feedback is just the beginning. With Questback you can track alignment over time and share the information across your business, through interactive dashboards, personalised by role and responsibility.
The result? A constantly up to date picture of the state of alignment that can be shared for everyone to see, track and action.
Get Started