People Matter. Their Insight Drives Your Success.
Your employees are your biggest asset - their skills, experience and ideas are critical to business success. But engaging with them is a growing challenge – expectations are changing and competition for talent is at an all-time high. Relying on annual employee feedback surveys alone is not enough.
Questback helps you overcome these challenges.

Listen to Your People

Act on Their Feedback

Drive Improved Performance
The Power To Improve Your Bottom Line.
Questback's employee feedback solutions help you increase engagement, boost productivity, and reduce turnover by listening to staff feedback and transforming this insight into tangible action.

Questback rethinks the traditional employee survey approach.
Generate More feedback
Better Understand the Employee Journey
You need to attract top talent, get new hires fully productive, faster, and retain their skills.
Analysing touchpoints on the employee journey pinpoints issues before they develop into bigger problems. Questback's employee feedback software makes it easy to:
Capture and analyse feedback
Identify individual insights and wider trends
Improve the employee journey
Measure the Journey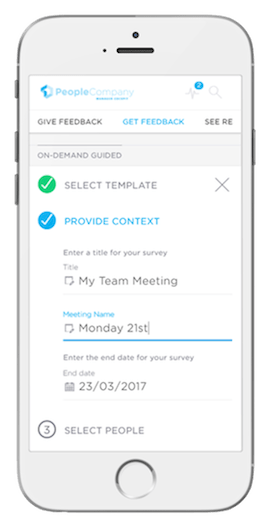 Read this guide to learn more about how you can improve your company culture and get the best from your talent.
Read More
Brochure

This guide provides tips and best practice advice for organisations seeking to run an employee engagement survey for the first time, or updating their existing survey process.
Read More
Brochure

This guide shows you how to maximise the impact of people feedback on your business, improving the bottom line and creating an insight-driven organisation that will underpin more informed decision making. By including and engaging employees, you can thrive in this fast-changing world.
Read More
Brochure