Benefiting the bottom line through feedback
To succeed in business today organisations have to increase trust, improve effectiveness and constantly innovate. Listening and acting on your people's feedback provides the insight you need to improve and grow your bottom line.
What are you doing to listen to them today? Questback can help.
Questback Can Help
Discover how to connect engagement and results
Questback helps its customers create a culture built on trust by:
Active listening
Open dialogue
Insightful analysis
Meaningful action
Building trust is central to creating a high-performance culture that transforms performance drives competitive advantage.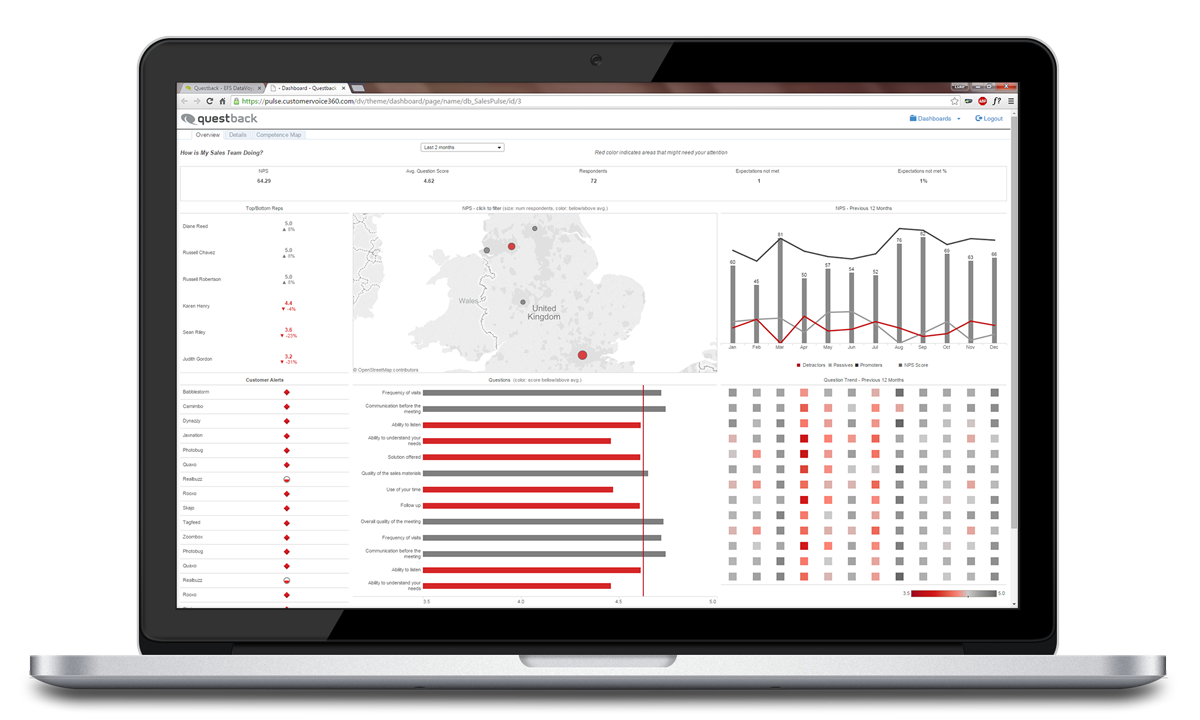 TAILORED SOLUTIONS THAT DELIVER MEASUREABLE BENEFITS

Customer Experience
Listen and act on the customer voice through real-time feedback initiatives.

Market Research
Gain faster, deeper insight on your customers, markets and competitors.

Human Resouces
Take a strategic view and transform operations through employee feedback.

Marketing
Gather real-time insights to drive more agile, customer-focused marketing.