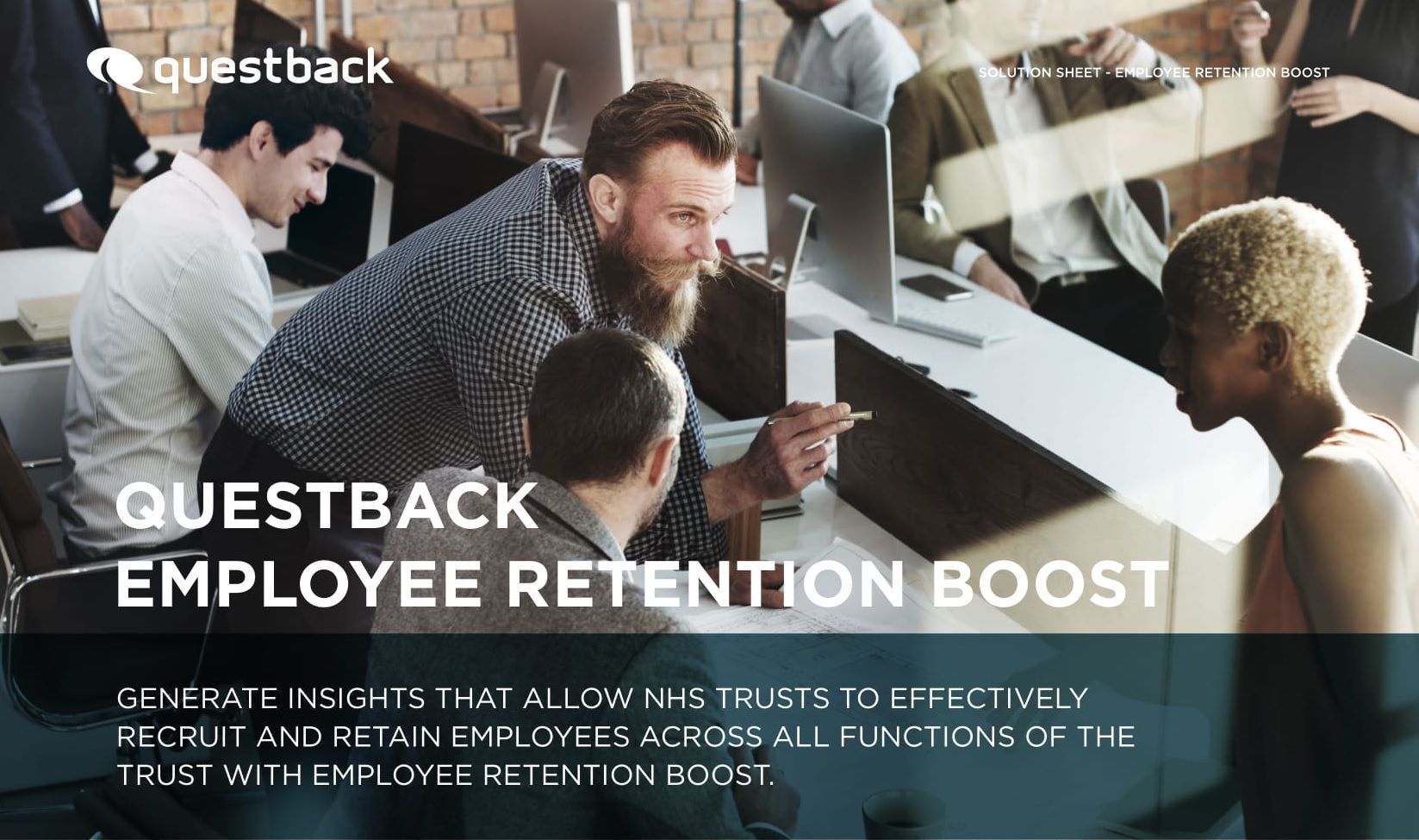 Questback offers a range of advisory services on how best to implement changes but you can of course use any existing relationships you may have or keep any follow-up decisions entirely in-house. Remember, that this program is not designed to be a control mechanism but to improve the understanding between Trust management and staff and to allow you to make meaningful changes that help improve your retention rates. However, if you do not take any action, it is unlikely that things will improve.
Read this Solution Sheet to find out more.
Try Questback
Questback is a leading Customer and Employee Experience solution that makes it easy to collect, analyse and take action on key stakeholder insights.