WE'VE GOT YOU COVERED
Engaged employees work harder, innovate more and advocate for your business. With Questback's employee engagement solution its easier than ever to measure and improve employee engagement, experience and productivity.
Empower your managers with data-driven insights that identify key areas of focus and suggest recommended improvements. Drive change from the ground up with collaborative ideation and action planning, and measure the impact of improvement initiatvies in real-time with weekly check-ins and follow-up guides.
BUILD A HIGH PERFORMING CULTURE FROM THE BOTTOM UP
INCREASE PRODUCTIVITY Engaged employees get more done in less time
REDUCE TURNOVER AND ABSENTEEISM Happy teams love showing up to work
BUILD CUSTOMER LOYALTY Happy employees = happy customers
WANT HAPPIER AND MORE MOTIVATED EMPLOYEES?
See how employee experience insights can transform engagement
Engaged employees are more attentive and vigilant. They look out for the needs of their coworkers and the overall enterprise, because they personally 'own' the result of their work and that of the organization.

Jim Harter, Ph.D., chief scientist at Gallup Research
QUESTBACK'S EMPLOYEE ENGAGEMENT SOLUTION
Annual Survey
Get a holistic picture of the health of your entire organization; a baseline against which you can measure the impact of improvement programs.
Weekly Check-Ins
Need more regular insight? With weekly check-ins you really have your finger on the pulse of the organization. Find out more…
Employee Pulses
Get more frequent feedback from your organization whilst avoiding survey fatigue, using our flexible employee pulse technology.
Follow-Up Guides
Give your managers the freedom to get feedback from their team on a topic that matters to them, and at a time that suits them. Find out more…
RETHINK YOUR APPROACH TO EMPLOYEE ENGAGEMENT
Move from annual surveys to continuous listening
Empower your employees to drive positive change
Actionable Insights:

Real-time dashboards and PDF reports highlight key focus areas

Ideate and innovate:

Empower your employees and let them tell you what could be done to improve things

Collaborative action planning:

Allow teams to work together to drive change from the ground up

Measure impact:

Ask your employees what's working and what's not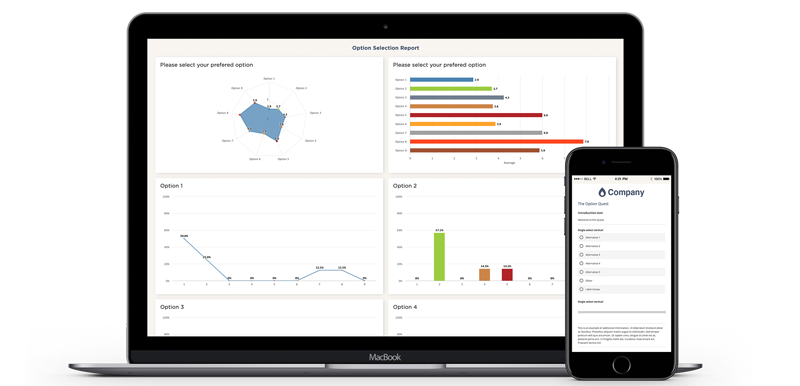 While we live in a world of amazing technology, it is – and always will be – human potential that drives us forward

2019 Deloitte Global Human Capital Trends
Unlock critical knowledge to bridge strategy and execution.
Read More
Solution Sheets