Blog

|

Turning Top Talent Into Top Teams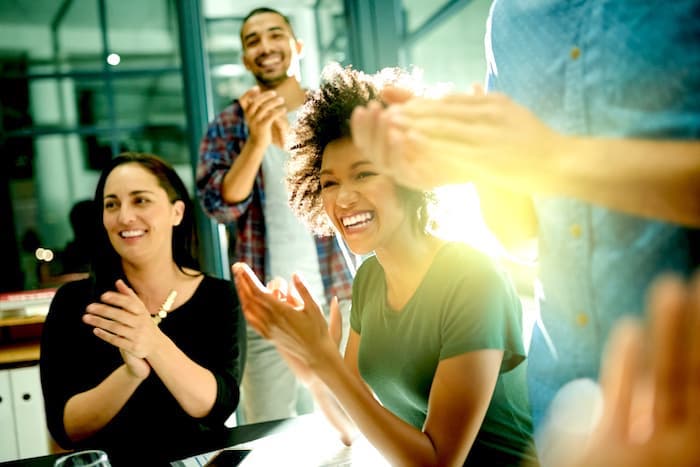 You know that you need to be agile if you want your business to succeed in an era that combines hypercompetition with constant, often unexpected change. Disruption is happening everywhere. That's why you're investing in attracting and retaining top talent. That's great – but it might not be enough to guarantee success, or even survival. In fact, lack of teamwork could kill you faster than a lack of talent. It is the equivalent of building an America's Cup yacht and then finding everyone wanting to skipper during the race.
The new team model
Why is this and how do you build effective teams? First, let's define what a team is (and was). It used to simply be a group of people reporting to the same manager. They were probably in the same department, in the same location, doing broadly the same jobs, and with broadly the same skills.
In flatter, more dispersed organisations all of this is changing. Matrix management means that you can be part of more than one team, while dispersed workforces lead to your team mates being scattered across the organisation geographically. Some might not even be on the payroll, but gig economy contractors, recruited for their specific skills and experience for a specific project or need. Instead of having broadly similar skills, the team will probably have different, complementary ones. And instead of meeting long-term, ongoing goals, your project team could be focused on hitting a short-term milestone, whether that is launching a product, re-organising a line of business or implementing a new technology solution.
Creating a team culture
Clearly, what it means to be part of a team has changed, and is much more dynamic and fluid. Bringing people together may create the foundation for your team, but to build it successfully you need everyone to work effectively together, and they have to be aligned with your goals and culture. Team members need psychological safety – the freedom to share their opinions and raise concerns without fear of damaging their careers. This comes down to trust – trust in your team mates and trust in the wider organisation. Building this means listening to everyone, valuing their insights and using it to constantly correct your course.
Empowerment = Agility
The final factor in creating a successful team is making it effective in a fast-moving environment. Simply setting rigid rules and expecting people to follow them just doesn't give the agility businesses need to operate today. Look at companies such as retailers Zappos and John Lewis. They empower their people to go above and beyond – for example Zappos doesn't measure its contact centre staff by the number of calls they handle in a shift, but the satisfaction of the customers they talk to. You need to apply the same mentality to your teams – following a rule book doesn't make best use of their talents or satisfy today's customers. Encourage innovation and new ideas if you want to trump the competition.
In the past many organisations have paid lip service to the idea of teams, using it as shorthand for any group of workers to try and boost engagement. That's no longer enough. Effective teamwork is now central to business survival. Having top talent is insufficient – you need top teams if you want to steer your organisation to success.
Catch up on the Questback Crosstalk to find out more about the power of teams, and how you can create them in your business. Watch-on-demand.
Want to see how Questback can work for your business?