Blog

|

Discover A Way To Connect Feedback With Business Success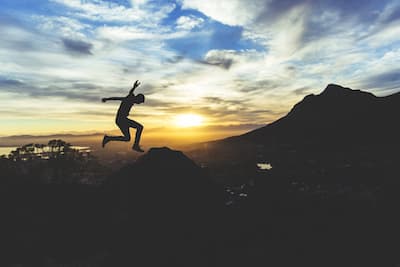 Service-Profit Chain model developed in the 1990s has enabled many businesses to boost revenues and financial performance by focusing their attention on employee engagement. However, while it is extremely powerful, there is one potentially limiting factor about the Service-Profit Chain - it flows in one direction only, from employees to customers and on to business growth.
Adding greater value with the Winning Triangle
The Winning Triangle takes the Service-Profit Chain and adds even more value. This new approach brings together Voice of the Customer and Voice of the Employee feedback and recognises its impact on financial KPIs such as turnover, margin and profit. It embraces and reflects the idea that every point of the triangle affects the others, in a non-linear manner. Therefore it demonstrates that feedback has the potential to transform your operations and strategy in real, concrete ways.
By linking people metrics to core business measures in this way the Winning Triangle also underlines the importance of HR in boardroom discussion, and raises the profile of the profession within the C-suite.
First it's valuable to take a closer look at the three separate feedback and data streams before delving into the advantages and challenges of integrating them.
Business and Finance KPIs
These are the metrics that organisations focus on to assess their performance and inform both tactical and strategic planning. They consist of financial metrics, such as revenue, sales, productivity and profitability data, broken down by product line or by region, for example, as well as more marketing led measurements such as market share, retention rates and customer lifetime value.
The Employee Voice
Paying attention to what employees are saying is now an accepted part of most companies' retention and engagement strategies. And instead of just running a single, annual employee survey there's a trend towards collecting feedback more frequently throughout the employee lifecycle. Gathering insights about what staff think and feel more regularly helps identify ways to keep them engaged and motivated, which in turn is proven to improve retention rates as well as to enhance productivity and the quality of service delivered to customers.
The Customer Voice
Voice of the Customer (VoC) programmes, market research and online communities are now very commonly used approaches that companies use to get a better understanding of their customers. Ideally, they need to be structured so they are encouraging feedback from customers in ways that fit in with today's mobile, time poor, consumer lifestyle – for example, through short, event-driven surveys at particular points on the customer journey. Online communities are used to involve customers in the co-creation of new products and services.
While it's useful to analyse the data from these areas in isolation, this doesn't give you the same granular, multi-layered insights you can enjoy by integrating them. For example, being able to assess the financial savings of increasing staff retention rates or the sales impact of improving the customer experience, are both powerful business level insights. Identifying how feedback impacts financial KPIs in this way demonstrates its importance to the business in concrete terms, and shows how it can be a core part of how an organisation operates, increasing agility and performance.
These ideas are supported by a Questback survey in which 83% of companies who linked feedback from customers and employees said it helped to achieve an improved customer experience. 75% felt it contributed to more motivated and engaged employees, and nearly six in ten (58%) said it allowed them to gain insight into activities that linked directly to business objectives. Over half (51%) were able to identify a relationship between positive customer experiences and individual, engaged employees.
What gets in the way?
The potential benefits of the Winning Triangle model seem clear, but integration has not yet been widely implemented. For example, 64% of companies polled in Questback's study said they don't integrate feedback at all, while 36% said they are only able to manage a partial integration of their customer and employee data. What's stopping them?
A major factor is that HR, finance and customer service are usually run as very separate departments with their own systems, processes and technology. Combining the separate streams of data is not a straightforward task. The complexity of linking their existing systems was cited as the reason for not combining the different data streams by over a third (36%) of companies with no integration plans in Questback's study.
In fact most of those who do integrate feedback rely on manual processes which are costly, time consuming and error-prone; they are either manually exporting data (51%) or making comparisons of printed reports (37%). On top of the potential for errors, these don't give you insights in real-time, which is so much more important with today's 24×7 business operations.
To get over these issues, some organisations are taking the lead by adopting fully integrated feedback management platforms that aggregate data from across the enterprise. These deliver the ability to pull out high level management insights with easy to use dashboards, linked to business KPIs, as well as supporting more granular analysis.
With more demanding customers, falling customer loyalty and increasing competition it's crucial to make informed decisions and respond quickly to head off threats and exploiting opportunities. The Winning Triangle between customer, employee and financial KPIs is an important approach that can provide the insights to do this.
This post first appeared on HR Zone on 8 June 2016.
Want to see how Questback can work for your business?