Blog

|

Taking Steps To Create An Adaptive High Performance Culture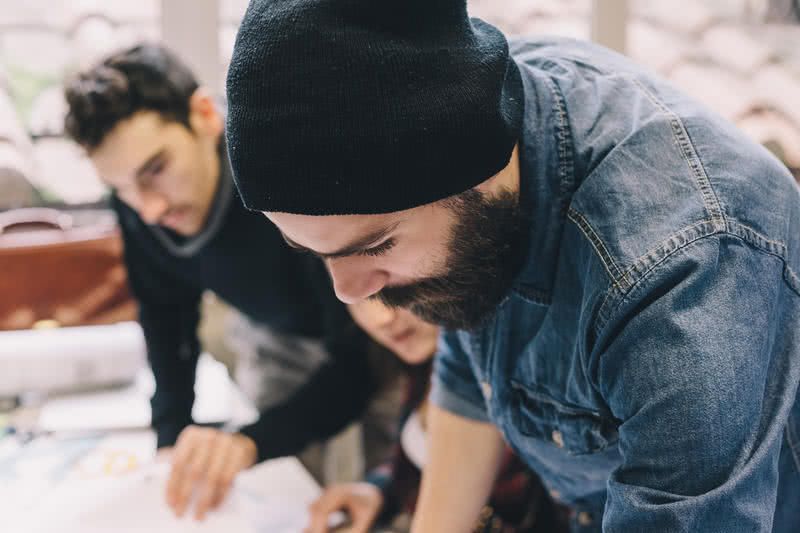 At a time of rapid change, creating and sustaining an adaptive High Performance Culture is crucial to success. But how do you go about creating such a culture in your company?
The culture of any organisation is unique, being a product of its processes, history and location. It can be immensely powerful, influencing all the decisions and actions that management makes. Fail to understand it and take proper account of it and your strategy is unlikely to succeed.
How do you create an adaptive High Performance Culture?
It is important to start with leadership and management, as these are key to determining and reinforcing culture. So, it's imperative you assess the behaviours that define and reinforce culture and, if change is required, employee engagement take steps to bring about a successful outcome.
There are two major phases to creating an adaptive High Performance Culture. First, identify your current position; second, map this to the following four elements which are essential to achieving a high-performance culture:
Engaged and aligned staff
Satisfied customers
Financial success of the business
High levels of integrity and propriety across the organisation.
Without each of these four it becomes difficult to sustain high performance across the business.
Measure your current culture
This first step is similar to having a regular medical check-up, and involves understanding where you company culture is currently.
You can't base this on management intuition or gut feel. It needs to be based on staff feedback, ideally building on existing employee engagement measures. You need to give employees the freedom and means to clearly describe the relationship between culture, performance and leadership behaviours. How aligned are these areas to corporate strategy and values?
You also need to understand both the overall cultural profile of the organisation as well as the differences between particular departments, countries or subsidiaries.
Involving employees in this way encourages a common understanding and vocabulary around culture, and helps everyone understand their role in making change happen. It can tell you what behaviours are creating and reinforcing your current culture, and the impact leadership is having on culture and performance.
Culture diagnostic tools can be a big help, but they've got to be easy for everyone to understand and use in order to ensure you get an accurate picture of what staff are thinking. They should also be flexible and able to track progress over time. For example, you can collect feedback from employees based on a series of statements and evaluate these using a rating scale. The statements could describe different leadership behaviours and how they impact upon engagement, performance and culture.
The aim in this measurement phase is to understand the prevailing cultural type is. Is it a controlling, creative, competitive or co-operative environment? And how does it vary between subsidiaries or departments?
Taking steps towards a High Performance Culture
The measurement phase provides a cultural snapshot, allowing you to compare where you are now with where you think you need be to achieve your organisation's strategic business objectives and attain high performing status. It also sets a benchmark for a repeatable process that links culture to business strategy and outcomes. Used in this way, tools can help increase employee collaboration and also enable the exchange of best practice throughout the organisation and support transformational cultural change.
This straightforward model provides a way of making culture tangible and understandable, establishing a common base line and giving everyone a means of discussing it. It helps identify clear areas for change – which can then be addressed directly by the company. And by putting the organisation in control of its results, it ensures that improvements are focused on its particular needs, and can be adopted at a pace that fits with budgets and objectives. Results can be integrated and compared with other performance metrics, such as employee engagement, customer satisfaction or brand reputation.
When analysing the results, it's important to discover the impact of leadership behaviour and how it influences the everyday actions of employees. You might identify best practice from things that are working well in different departments or regions that can be shared across the business.
View company culture as a tangible asset
Not so long ago many businesses viewed 'brand' as something intangible, but now its value is measured and regularly features on company balance sheets. Given how powerful it can be, it is highly likely that in the near future company culture will begin to be seen as a similarly tangible asset that's an important part of what makes a business high performing. Organisations should therefore be moving towards understanding their culture and ensuring it is helping to drive success.
To find out more about how to create an adaptive High Performance Culture in your organisation download this Questback whitepaper.
A version of this post first appeared on HR Zone.
Want to see how Questback can work for your business?