Blog

|

Supporting Speaking Up In The NHS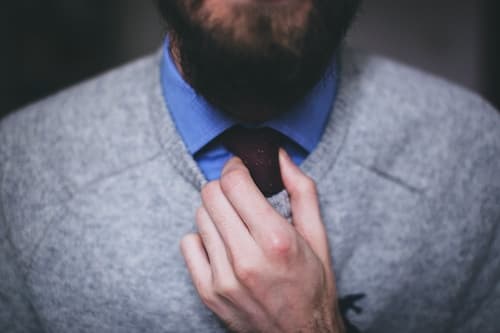 There's now a growing recognition of the importance of creating an environment and culture that helps staff feel safe and comfortable about speaking up if they suspect any kind of wrongdoing in the workplace.
The NHS in particular is taking the raising of concerns extremely seriously and has instigated a major drive to encourage staff to come forward if they witness any misconduct. This follows the revelations in the Freedom to Speak up Review which brought to light numerous examples of NHS employees who failed to speak up about bad practice or patient safety issues because of worries over being victimised or feeling their words would be ignored. Those employees who did speak up had to endure isolation, bullying and counter-allegations from other staff according to the review.
Building on the findings of Freedom to Speak Up, earlier this year the NHS published an overarching national whistleblowing policy that all NHS organisations must adopt by March 2017. This is designed to establish consistent processes and sets out minimum standards that should be followed for supporting and managing staff that speak up.
The new national policy answers a number of important questions that staff might have should they have information relating to any wrongdoing they want to speak up about. For example:
What concerns can be raised? A list of the types of issue is included, ranging from "unsafe patient care" to "suspicions of fraud".
Who can staff report their concerns to? If they cannot tell their direct line manager, lead clinician or tutor, employees should be able to discuss their concerns about any wrong doing with a designated "Freedom to Speak Up Guardian". They could also speak with the NHS organisation's risk management team or executive or non-executive director, all of who will have received training about supporting whistleblowing.
How can they raise their concerns? Workers should be able to raise their concerns in person, on the phone or in writing (including by email) and they should be able to do it anonymously if they choose to.
An important area covered by the national policy is what an NHS organisation should do once a concern has been put forward. If an employee has been unable to resolve the matter quickly with his or her line manager, for example, it sets out that the organisation should carry out an investigation "using someone suitably independent…and properly trained", with the aim of reaching a conclusion "within a reasonable timescale".
As well as demonstrating the organisation's commitment to giving speaking up the highest priority, the aim of the national policy is to help people feel protected, safe and supported when raising any concerns. For any private or public sector organisation that wants to achieve this there are probably four important steps that can help:
1. Foster a culture that empowers staff to speak up
You want to build a culture where staff feel able to put their hand up and report their concerns if they see or hear about any behaviour which they suspect might be unethical, illegal or could endanger patients, whether the individuals involved are other employees or management. Staff raising concerns needs to be seen as something which is appropriate and necessary for the common good under these circumstances.
2. Visibly show support for speaking up
To ensure that people remain alert to misconduct and recognise the importance of speaking up, the organisation needs to be very explicit and open about its support. It needs to communicate that raising concerns when there is cause to do so is the right thing to do and is normal behaviour that is part of everyone's moral and ethical set of values. There are a variety of ways to do this, including:
Creating documented formal policies and processes and publishing them within the employee handbook (which should be available to all staff)
Ensuring managers and supervisors are trained to support employees who decide to speak up
Introducing telephone hot lines for employees to report concerns
Ensuring the organisation reports back to staff who have voiced a concern to keep them updated on how the issue is being addressed and the progress that is being made
All of these are a way of sending a clear message to staff that wrongdoing such as malpractice, bullying, discrimination, fraud and behaviour that compromises safety will not be tolerated.
3. Appoint an independent person to champion speaking up
Staff may feel nervous about reporting issues to a manager or someone else within the organisation, so giving them the option to speaking with an independent person is essential. The NHS policy's reference to a Freedom to Speak Up Guardian "to act as an independent and impartial source of advice to staff at any stage of raising a concern" goes some way towards addressing this issue. The policy also talks of giving staff the ability to approach a non-executive director – who would also be seen as independent.
4. Introduce systems that support anonymity
It is essential that you give employees the option to remain anonymous initially if they wish to. This is where online technology can help to reassure reporters that their identity is being protected. In one example, a government department of a Scandinavian country is using a modified version of Questback's employee feedback tool, adapted to allow staff to schedule anonymous online chat conversation with a moderator to report their concerns.
The employee can select full anonymity for the chat session, with their IP address masked so comments cannot be traced back to their computer. Using a secure facility employees can upload documents anonymously to support the issue they are reporting.
It is essential that the NHS is able to facilitate and support staff who put forward concerns, or identifying and driving out wrongdoing becomes more difficult. Moreover, just as for any organisation, if employees are not able to speak up with confidence, they can become demotivated, and this negativity can spread to those around them - potentially causing valued staff to leave. There is also the chance that individuals who cannot speak up internally, leave, and then speak to the media about the misconduct they have witnessed, damaging the public's confidence in the organisation and causing concern among patients as well putting off prospective employees.
At Questback we believe that creating an open, productive and inclusive feedback-driven culture is central to getting the best out of employees within the NHS – which is essential if innovation, efficiency and patient care are to thrive. Our feedback technology can help NHS organisations map their current culture and plan for change, while our dedicated NHS Speak Up Solution – which is built on our feedback platform – helps protect the employee identity without compromising the detail and depth of information they report.
Read more about Questback's Whistleblowing Solution here
Want to see how Questback can work for your business?