Blog

|

Reducing Survey Fatigue In Your Business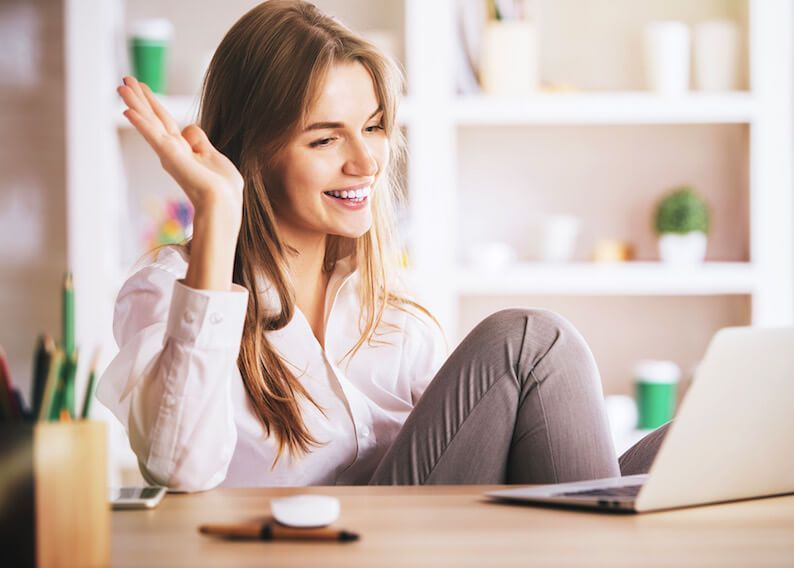 Organisations understand the importance of feedback to improving how they operate. That's why we are being asked to fill in surveys by more and more of the brands we buy from, and companies whose surveys we use. Companies equally see how feedback from their employees delivers insight that can transform how they work. But to be relevant this feedback requires a high enough response rate to be representative – it is pointless, and even dangerous, to make decisions based on the thoughts of a small sample of your people. This means it is critical to ensure staff feel it is worthwhile to share their opinions, and don't succumb to survey fatigue, where they simply don't provide feedback when you ask for it.
It is important to understand that there are two types of survey fatigue. First, there is survey taking fatigue (STF), when employees start a survey, but fail to either complete or submit it. This can be due to factors such as survey design, lack of time to complete the survey, or the number of questions.
Survey response fatigue (SRF) is the second type, when employees simply ignore the survey invitation without looking at the questions. One of the key causes of this is that they feel they've been asked for feedback too often, and have become disengaged by the whole process.
Overcoming both types of survey fatigue
There are some key areas to focus on if you want address both types of survey fatigue and encourage greater participation.
1. Have a reason for your survey
Don't just run surveys for the sake of it - ensure that there is a clear purpose for conducting every survey and that the insight you gather will help deliver benefits. Clearly articulate this purpose and show employees that there is a value to the exercise, and they're more likely to participate and complete the survey.
2. Give them something in return
Filling in a survey means employees giving their time, and ideas, so make sure they understand what they will receive in exchange. This isn't about monetary rewards, but demonstrating to them that they will be listened to. Therefore, as a minimum, provide them with the survey results (both good and bad), and commit to reviewing the issues that the survey uncovers and wherever possible involve them in developing solutions to them. If the solution sits at the organisational level, then employees should be kept up to date with progress made. Finally, after you have made any changes close the loop by explaining what has been done and the improvements achieved.
3. Communicate throughout the process
Communication activity falls into three phases - pre-launch, the feedback live period and post feedback. Make sure that you are talking to your employees across all of these phases, explaining the purpose of the feedback requested, what they will receive in exchange, and give regular updates on the actions being taken and the resulting improvements.
4. Have a dialogue, not a monologue
You need to have a two-way conversation with employees about the feedback process. Therefore, think about communication channels and how to give them the chance to ask questions. One way is through Voice of the Employee (VoE) champions – selected employees who have been trained on the survey process, and are able to answer their colleagues' questions and communicate about the project.
5. Listen and act
Collecting feedback and taking no action on it is worse than not surveying staff at all. Running a survey creates an expectation that it will deliver change, so make sure that you are ready to act on the feedback and communicate what you have done. This will build trust in the process and encourage employees to give their feedback going forward.
Lowering Survey Taking Fatigue (STF)
STF is linked to a drop in respondent attention and motivation, particularly towards the end of a survey. This manifests itself through employees ticking more "don't know," answers, "straight-lining" the questionnaire, by choosing answers down the same column on a page, providing shorter answers or simply failing to complete the survey at all. You can address these issues in these six ways.
1. Don't bias your questions
Factors such as question wording, question order and scale selection can all introduce bias into your survey. If picked up by staff this can lead them to giving up as they don't feel they have a real chance to provide genuine insight. Avoid this by keeping language simple, unemotive, and jargon-free. Also don't include double barrelled questions, i.e. where 'and' is used, as you may be asking about two different concepts.
2. Keep the survey as short as possible
Generally, the more often you ask for feedback on a particular subject, the fewer questions you should include. Always ask the minimum number of questions necessary to give you the data you need.
3. Split feedback into smaller surveys
Additionally, you can reduce the time required by cutting your full survey into pieces, asking a very small number of questions on a regular basis, such as two or three questions every week. Rotate these questions so employees only need to spend a couple of minutes completing each survey, while still providing a full feedback picture over time. As well as reducing STF this technique can also give you real-time insights.
4. Use the information you already have
Being asked to repeat themselves and enter information that they've already provided is guaranteed to annoy respondents. Therefore, use feedback software that remembers a respondents' survey history (which questions they have been asked and when, how they responded, demographic data, etc). This enables you to tailor the survey, removing the need to ask for the same information again and avoiding showing employees irrelevant questions.
5. Engage your respondents
Be imaginative when designing your survey – move away from traditional elements such as radio buttons by including picture options, sliders and emojis, for example. By making it fun respondents won't even feel that they are completing a survey, helping reduce STF.
6. Gamify your survey
Encourage greater engagement by gamifying your survey – introducing elements used in game playing, such as point scoring and competition. For example, employees could earn virtual badges for completing short surveys over multiple weeks. Obviously, how you apply gamification will vary dependent on your audience and the budget available, but it is a creative and fun way to engage respondents.
Mitigating Survey Response Fatigue (SRF)
It wasn't that long ago that employee feedback was generally an annual project, with each one requiring a large amount of resource, and time, to collect data, analyse it and then provide reports.
The majority of employers understand that this doesn't provide the open, two-way dialogue that business requires to drive engagement and continuous improvement. They are now developing broader Voice of the Employee/Continuous Listening strategies, with the annual survey supplemented by quarterly pulse surveys to monitor the impact of improvement initiatives, and short 'on-demand' surveys enabling the business or managers to address specific local/team issues. Research shows that this continuous approach delivers the highest level of satisfaction with the feedback process. However, running a larger number of surveys could contribute to SRF, meaning you should focus on these two factors when thinking about whether to ask employees for feedback:
1. Frequency
If you are looking to see how an attribute changes over time, you need to leave a large enough gap between surveys for any changes to take effect. Normally factors such as employee engagement and culture are slow to change, making it valid to measure them annually. If you are looking to track faster changing attributes, you should collect feedback more regularly.
2. Sample size
You don't always need to target every employee with every survey - for more focused pulse or ad-hoc surveys you can survey smaller groups. Also, you can use a rolling sample for more general surveys, as this delivers representative data while minimising the number of surveys each employee receives.
Conclusion
Survey fatigue doesn't have a single cause, meaning there is no single solution for reducing it. Take a look at your VoE strategy to see if any of the points above are relevant to your own organisation. What is critical is to create an open and transparent dialogue that engages your employees, builds trust in the process and shows that their insight is valued. This will enable you to collect reliable, actionable feedback that can be used to improve your organisation on an ongoing basis. Find out how our employee insight solutions can help your business.
Want to see how Questback can work for your business?