Blog

|

People Talk - Are You Listening?
Employee Insight
Customer Insight
Market Research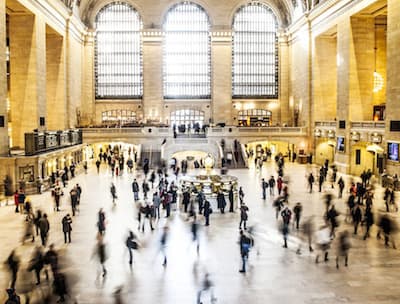 In today's business world, insight is central to improving decision making and overall performance. Insight starts with listening to what people are saying, whether they are employees, customers or prospects. Whether from Voice of the Employee (VoE), Voice of the Customer (VoC), or market research, acting on this feedback and insight quickly is crucial to mobilising employees, engaging with customers and driving business success.
People are keen to talk – and it should therefore be simple for businesses to listen. However, there are four significant barriers that need to be overcome if you want to truly hear what your people are saying:
1. Finding the right people within complex structures
Businesses today undergo frequent, often extreme, restructures in order to compete in changing markets. This leads to complex hierarchies that are difficult to map – who reports to whom can change on a regular basis. Segmenting your audience to listen to the most relevant people around specific issues is therefore time-consuming and resource-heavy.
At the same time businesses know more about their customers than ever before. But using this huge volume of demographic data to effectively ask the right people the right questions is equally difficult. Across all audiences, mapping structures can add weeks and months to feedback projects – by which time any insight gained is stale and out of date.
2. Difficult to connect
When you have found the right people, connecting with them can be equally hard. Survey invitations can be overlooked or ignored, adding time and cost to the feedback process when re-sending and chasing emails.
More importantly, many people want to give feedback that is difficult to capture with traditional questionnaires and which focus on quantifying experiences rather than asking what they really think. Simply answering on a scale of 1-10 gives some data, but new formats such as online communities enable you to engage more deeply and receive far more powerful, useful insight from employees and customers alike. Relying on the traditional survey process alone is simply too slow, costly and cumbersome – with no guarantee you'll get useful feedback from your project at the end.
3. Connecting on the right device
We live in a mobile-first world. However, that shouldn't obscure the fact that people want to give feedback through a variety of devices, from their PC to smartphones and tablets. Most companies employ multiple generations within their workforce – and have customer bases that span different demographics and ways of interacting. Therefore to gain the deepest insight you need to make it simple and straightforward for every one of your people to give their opinions through whichever device they feel most comfortable with, at the time of their choosing.
4. Making feedback business friendly
If you want insight to drive your organisation forward, your managers need to be able to listen directly to what people are saying, and engage in a continuous dialogue with them in real-time. Yet traditional survey solutions require specialist skills and resource to launch, slowing down access to insight and blocking the ability of managers to listen. If you are going to put insight at the heart of your business, you need to make it simple and quick to capture feedback, without complexity or long set-up times.
At Questback, we know people talk, and we know that organisations want to listen. So it should be as simple as 1-2-3 to give people somewhere to engage effectively. We've seen that for many organisations the current process is no longer enough, so we've set out to overcome the key challenges listed above.
Introducing Orbit and Portals
Questback's new Orbit and Portals modules together provide you with the ability to listen and act on what your key audiences are saying - fast. Linked modules within the Questback Enterprise Feedback Suite (EFS), Orbit and Portals put humans at the heart of feedback, empowering you to collect, connect and act on vital feedback in minutes rather than days.
Orbit cuts the time needed to reach your audiences, making it possible to create highly complex hierarchical structures, such as reporting lines within an organisation, or demographics within customer data and market research samples, using flat participant lists from existing business systems, with just a few simple clicks. Orbit does this in minutes, not weeks, providing the context and ability to exactly target the right people and parts of your audience in order to find out what matters most to your business.
Portals are dynamic online communities for your people. They not only give feedback a place to live, they put it right in people's pocket with an engaging mobile app. An online space that's easy to create and simple to use, Portals connects you to your people, allowing you to launch feedback communities and surveys quickly and easily without having to rely on traditional invitations like the tired old email.
While separate modules, we've built Portals and Orbit together, meaning they work seamlessly as one. It only takes a moment to explore your Orbit, find the right audience, and invite them to a discussion through a Portal. Together they provide a listening platform that delivers feedback at the speed of thought, closing the loop between insight and action.
To find out more watch our video to see Orbit and Portals in action.
Want to see how Questback can work for your business?