Blog

|

How To Choose The Right Employee Engagement Feedback Partner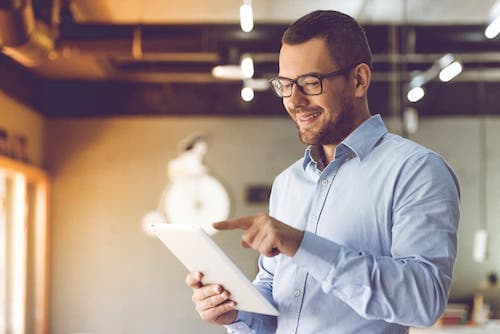 While 90% of companies polled by Questback carry out annual or biennial surveys, many of them are now supplementing these with more agile, flexible techniques to collect employee feedback, particularly during times of change. This can include running more regular pulse and ad-hoc surveys, using 'always-on' feedback channels and setting up online communities to help generate new ideas or discuss best practice. As well as improving engagement, these approaches are proving invaluable in improving real-time evidence based decision making while increasing employee alignment to your strategy and a values-driven culture.
As they incorporate a wider range of employee feedback channels into their operations, many organisations are looking to move away from traditional survey suppliers to companies that provide a single feedback technology platform that's able to support their expanding requirements. The right partner should help them boost organisational effectiveness through the creation of a platform that can evolve and grow over time. As well as the ability to support your current annual survey programme, there are a number of considerations when deciding on your new employee feedback partner:
1. Consider customisation and complexity
Think about the degree of customisation you will need from your feedback platform as well as how complex the reporting hierarchies will be – especially if you are a larger organisation. There are many stand-alone feedback collection solutions and apps that might look tempting and cost effective, but will not be fit for purpose if they do cannot be customised and fail to support complex reporting structures. If this is important to you, be sure to identify a robust, scalable system that is built to handle complexity, can be tailored to your needs and handles the full range of feedback types securely and easily.
2. Take a longer term perspective
Things move quickly - a partner that caters for all your needs today, may not necessarily be the best able to do so in future. The right partner should to be able to support you over time at a pace that is right for you. The key here is evolution, not revolution. You should create a 3-5 year plan of how your engagement programme is likely to evolve and your chosen supplier must be able to support you at each stage of this journey, giving you practical guidance about turning your vision into reality.
3. Consider the complete employee journey
The employee experience (and the feedback that individuals provide) will vary depending where they are in the employee journey; a new joiner, for example, will have specific insight about the recruitment and onboarding process. So your partner and platform should allow you to gather employee perspectives at key touchpoints, from recruitment and onboarding through to exit and alumni. With this you will enjoy tailored feedback that can help you improve key business processes, support employee productivity and boost retention.
4. Assess the level of external support you will want - now and in the future
Your 3-5 year plan will help you assess the level of responsibility your internal team can take for supporting the design and configuration of your data collection and reporting. What internal resources and skills do you have? And how will these be likely to change in the next few years? Most organisations are unlikely to have all the knowledge and resources immediately available to manage all aspects of a major engagement programme using a technology platform without external help. Even fewer however will want to continue spending large amounts on external consultancy support year after year. Many are looking for a partner that can help them develop their internal capabilities so they can take greater responsibility for the programme over time. By becoming more self-sufficient you can significantly reduce your reliance on (and the costs of) external support.
5. Integrate with business metrics
The purpose of gathering feedback to manage engagement is to drive business outcomes. Therefore your employee engagement programme and the feedback strategy that supports it must be able to reflect your business priorities and strategic objectives. This requires that your partner and platform can tailor feedback initiatives to what is important to you while integrating engagement data with your HR, customer and KPI metrics. Ideally, you should also be able to generate interactive dashboard style reporting to bring all these data sources together in one place – to give business leaders a holistic view of engagement and its impact on the business.
6. Make ease of use a priority
The end user experience should always remain frictionless, simple and intuitive despite the fact that your engagement programme is getting more sophisticated. Giving feedback should be a quick, easy process by using mobile-friendly solutions that provide a single point of entry for responding to surveys and providing feedback. Managers could have the opportunity to create their own surveys, discussions and communities, analyse results and identify follow-up actions. Reporting and analysis should clearly identify the key areas for attention from quantitative and qualitative data, to allow the sharing of best practice to enable real improvements. Results should be linked to action planning tools through the same online portal.
7. Choose experience
No matter how powerful your platform, technology alone is not enough to create an effective engagement strategy. Your partner should have the real, hands-on practical experience of helping organisations like yours transform their employee feedback programmes. They should be able to help you communicate your objectives to key stakeholders, as well providing best practice advice to ensure you maximise value from your feedback and engagement strategy.
Carefully selecting the right partner and technology to drive your employee feedback programme will help you maximise its overall impact and build a good foundation for building an open, collaborative feedback culture across your organisation.
A version of this post first appeared on HR Zone on 19th December 2016.
Want to see how Questback can work for your business?