Blog

|

5 Ways Feedback Reporting Drives Insight-Driven Decisions
Customer Insight
Employee Insight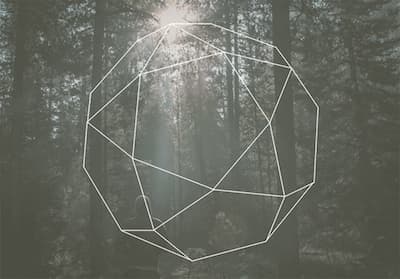 Organisations today have access to more data about their customers, employees and their wider business operations than ever before. People (both as employees and customers) are more open to sharing feedback and this - allied to the rise of digitisation - means we are in an era of Big Data that can potentially transform how we make business decisions and monitor operations.
However, the chief challenge that many businesses now face is the sheer volume of data that's dispersed across multiple systems, departments and formats. It's difficult to integrate all this information quickly enough to inform the real-time decisions required by the accelerating pace of business today. A prime example is in the area of employee engagement and customer experience/Voice of the Customer feedback, where employee and customer insights need to be collected and shared with the appropriate managers as fast as possible to drive timely decision-making.
What is key to quickly turning data into actionable insight? Dashboard-based reporting provides the platform, but to work properly you need to focus on these five important areas:
1. Integrate data from all available relevant sources
To help drive fast accurate decisions you need to give managers an integrated view of insights from all available sources – including all aspects of your customer feedback, Voice of the Employee and business metrics - via a single, automatically updated dashboard. You don't want them having to switch screens or to manually compare different reports as they try to assimilate and consider the information at their disposal.
2. Make information available in real-time
Business success today is closely tied to being agile, flexible and able to make effective decisions faster. Managers must be able to rely on the latest information – with things moving so quickly older data might result in the wrong decisions. You must ensure that the data flows coming into your dashboard are updated automatically to give managers the confidence that the insights they are seeing are the most up to date.
3. Move away from static reports
While dashboard reports have traditionally relied on pre-set templates to deliver static reports, often as PDFs or PowerPoint decks, today this is no longer fit for purpose. Your managers should be able to interrogate the data, drill down into particular areas or metrics and ask 'What if?' questions to facilitate a complete understanding of what is going on. And you need to empower them to do this kind of data analysis themselves, rather than forcing them to request a new report from a company analyst, adding time and cost to the process.
4. Give them customised reports
Different managers and departments will have different requirements in terms of the data they need (and how it is presented) to support their decisions. This means your dashboard reporting needs to support easy tailoring and customisation of reports for specific groups, and individuals should be able to easily personalise their views in line with their particular needs, location and department.
5. Support data visualisation
Bring your data to life with visualisations, maps and graphics that gives managers an instant insight into the important trends and significant insights of the data they are presented with - allows them to drill down quickly to find out more. Ensure that your reporting allows dashboards and reports to be easily shared across the organisation, to support collaborative knowledge-based decision making.
Today there is pressure on businesses to make more decisions, more frequently. To make this work, managers require access to complete data, in real-time, through personalised reports they can easily interrogate and analyse. This makes real-time dashboard-based reporting essential if ensuring organisations are to turn data into actionable insight rapidly enough to improve their business decisions and overall operational effectiveness.
A version of this post first appeared on HR Zone on 1st August 2016 at HR Zone.
Want to see how Questback can work for your business?