Organisational culture can often be seen as a nebulous, intangible concept that is difficult to meaningfully assess and proactively manage. Recent cases involving United Airlines, Uber and Volkswagen, underline the crucial importance of creating and maintaining a healthy corporate culture. Widespread complaints of bullying and sexual harassment at Uber triggered the departure of CEO Travis Kalanick and a reported 15% drop in US market share, while the VW emissions scandal was followed by a 50% fall in its share price.
It's clear that an organisational culture that allows wrongdoing to go unchallenged, either tacitly or explicitly, can damage company reputation, customer loyalty, company valuation, staff retention and even market share and revenue.
Just as important, a stagnant company culture that is not able to evolve and align with rapidly changing customer expectations can mean a brand that loses relevance. On the other hand, building a company culture that supports collaboration, innovation and engagement promotes the flexibility needed to successfully adapt to changing business environments. And it can also help with the recruitment and retention of talent.
HOW TO CREATE CULTURE: 3 STEPS
Culture building in large, multinational or fast-growing businesses is undoubtedly a challenge, but here are three important steps that will help you on the journey of creating a high-performance culture:
1. Assess the alignment of your organisation's culture, values and strategy
The initial focus should be on understanding where your organisational culture is now, and defining where it needs to be to help fully realise your business goals. You need to develop a consistent model and vocabulary to describe your company culture and the behaviours that exemplify where it needs to be. Essential to this is an open, ongoing dialogue with employees, from recruitment onwards. It needs to focus on what the desired culture means for everyone: what should your people be doing and how should they be doing it? This is definitely not a one-off process that might be covered in an annual employee survey. You need to find an ongoing way to gather structured and unstructured employee feedback to assess how closely your culture, values and strategy are reflected in staff attitudes and everyday behaviours.
2. Recognise and share best practice to build company culture
It is not enough just to collect feedback – it must be presented in a way which is easy for everyone to understand and to identify insights. And it needs to be available in a timely, user-friendly format so that the insights can inform rapid actions at all levels. Real-time reporting dashboards can help managers and their teams assess alignment and cultural compatibility over time. Crucially, they can also help everyone to visualise the impact of workplace culture on performance at a team, department or a wider company level. Businesses then need to close the feedback loop, by supporting the identification and sharing of best practice across the organisation to allow any issues to be addressed in a fast, consistent manner. This will underpin greater cultural alignment as well as helping to ensure that culture building and culture change projects succeed.
3. Provide the ability for staff to proactively contribute to success
While organisational culture starts from the top, culture building and culture change programmes need to actively involve everyone in order to succeed. You should strive to create an open company culture that encourages staff to share ideas, and raise concerns without fear of reprisal. Techniques such as always-on feedback and online communities allow staff to comment on the status quo and suggest improvements. Where matters are more serious – around areas such as unethical or illegal behaviour and bullying and harassment for example – they should be able to raise concerns anonymously while investigations are undertaken. Organisations should develop clear whistleblowing processes that let staff report their concerns without their identity being compromised. This helps organisations uncover wrongdoing and take immediate action. Otherwise, if employees feel they are not being listened to or their feedback acted upon, they might go public – as Uber recently found.
An open, transparent feedback culture can support innovation, employee retention and company growth. High-performance culture building must now be a top priority for business leaders. The technology to measure it and track how it is contributing to strategic goals is now available – it is therefore time to take action on creating this culture, whatever type of business you are.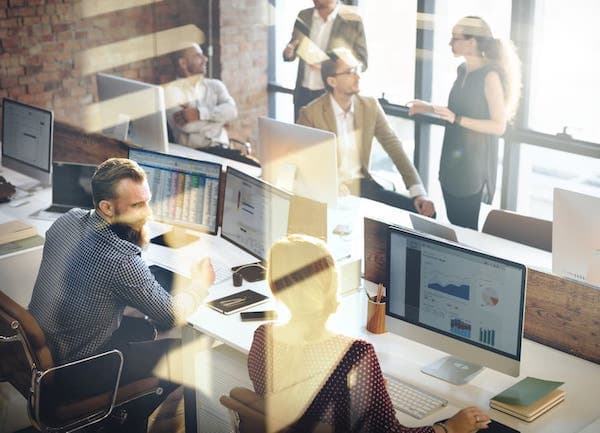 Try Questback
Questback is a leading Customer and Employee Experience solution that makes it easy to collect, analyse and take action on key stakeholder insights.