Blog

|

A Call for Progress: the Case for Continuous Listening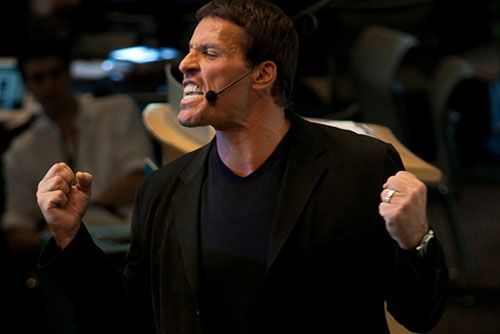 "If you talk to more SURVIVORS and less sexist businessmen maybe you'll understand what we want."
@TaranaBurke
Motivational speaker and author, Tony Robbins, came under fire for his comments about #MeToo at a "Unleash the Power Within" event last month. After the video of the interaction went viral and amid a wave of backlash, Robbins posted a public apology via social media. As noted by the Telegraph, he states, "I have much to learn." And yet, an apology to Nanine McCool, the women who questioned his comments on #MeToo, is still absent despite the outcry for a public, in-person apology across social media.
On a related note, Sweden is seeing its own "backlash by men," with the ousting of Sara Danius from the Swedish Academy. The first woman to lead the awarding body for the Nobel Prize in Literature, Danius has been swept up in one of the most poignant sexual abuse and harassment scandals. "What they did was orchestrate…a coup to get rid of her, because she's too headstrong…A headstrong woman is not what they are used to in the Swedish Academy," notes Ebba Witt-Brattstrom, University of Helsinki professor of literature.
There is much to criticize around both events.
For the Swedish Academy: To many, Danius' exit is another example of a woman taking "the fall for a scandal-hit man." With two women being pressured to leave the Nobel Prize group, a wave of support has been hitting the streets and social media, displaying their support of Danius and outrage for the Swedish Academy's actions by wearing a pussycat bow blouse, "Danius' signature fashion choice." As Danius aptly states, "not all traditions are worth preserving."
On Robbins: A male leader speaking "his" mind on a topic which he clearly does not fully grasp. An influential leader's team reaching out to #MeToo founder Tarana Burke to "do damage control" and "give (her) context." The anecdotes of businesses not hiring women as they now pose a risk. (To which the LA Times poignantly notes, "…That he brought up the story at all tells us everything we need to know about the casual acceptance of our culture's unexamined misogyny and the deep-seated need of some men to close ranks…") Or the intimidation tactics and traditional excuses deployed to mansplain and dismiss away real events, issues and concerns.
There are clear issues around both events. But they also highlight a fundamental issue within society and business today: listening.
"Most people do not listen with the intent to understand; they listen with the intent to reply."

― Stephen R. Covey
The Case for Continuous Listening
The first step in progress, within business or society, is communication. And that communication starts with listening. Robbins' failure to listen with the intent to understand (instead of loudly replying) played a central part in his misinterpretation and misunderstanding of the #MeToo movement. For the Swedish Academy, it appears there is a failure to embrace change and "modernize." But how often does the failure to listen occur? And what is the cost?
Lack of collaboration or ineffective communication is cited by 86% of executives, employees and educators as the cause of workplace failures. 39% of employees believe their organization is not collaborative enough. Yet, Forbes reports that collaboration drives workplace performance. And to collaborate, one needs to communicate effectively. Communication and collaboration are paramount to innovation, progress and success.
And the cost of inadequate communication and collaboration? The Society of Human Resources reports a $62.4 million per company annual cost due to inadequate communication. The number rises to $37 billion in the UK and US according to the Holmes Report; a cumulative cost of $26,041 per employee in productivity losses. On the egregious end, the Securities and Exchange Commission (SEC) has awarded $162 million to date to whistleblowers. 65% of those awarded were insiders, and approximately 80% reported their concerns internally before going public.
What are the benefits for leaders and organizations that really listen to their customers, employees and larger stakeholders? The Association for Talent Development (ATD) reports, "If your goal is to improve and grow your organization, become known as an authentic leader who understands that delivering strong business results first requires building strong professional relationships." Every business wants to grow and succeed. But do all businesses possess or leverage the skills ATD notes as pivotal to that journey? According to ATD, listening is the secret weapon of good leaders.
"Listening provides you with access to a diversity of ideas and potential solutions you could not have generated on your own. Listening expands perspectives and enables an organization to proactively address potential issues rather than simply react to them after they escalate."

― Association for Talent Development
Continuous listening is the key to success. Companies that promoted collaborative working were 5 times as likely to be high-performing (Forbes). The benefits are numerous—increased employee engagement, better performance, higher attendance rates and longer tenure, to name a few. As the ATD states, "No one person, including executives, has all the answers, especially in today's complex business environment." To continue to progress and compete, organizations must make the case for continuous listening and leverage the invaluable insights of their people.