Blog

|

Discover 7 Tips For Ensuring High Customer Engagement
Customer Insight
Market Research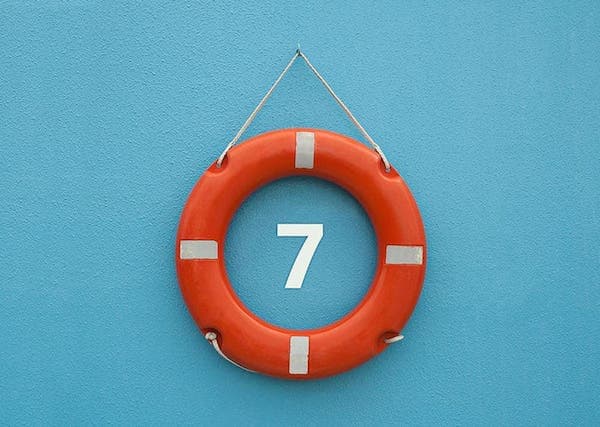 Businesses have noticed a fall in response rates in the recent years resulting from consumers being sent too many surveys. Here are seven tips to keep your customer engagement levels high.
The concept of Market Research Online Communities (MROCs) is not new: over the past decade, many businesses have taken advantage of the cost savings and greater speed and efficiencies that can be achieved by owning their own research community. However, survey fatigue, resulting from consumers being asked to answer too many surveys, has led to falling response rates, making it a struggle to generate samples big enough to draw out meaningful insights. At the same time, web 2.0 has enabled consumers to give feedback using different channels to traditional surveys – via social media such as Twitter and Facebook, as well as in blogs, forums and comments sections of websites. Therefore many brands are revisiting the idea of creating dedicated online communities to help them to develop their understanding of customers and their likes, dislikes and motivations.
MROCs should provide a platform for better understanding and researching your customer base. In addition to traditional surveys and polls, they can be used for collecting insights via a variety of other methods. For example, brands and community members can lead and participate in forum discussions, post blogs, images, videos and other content that can be viewed in a private environment.
The brand can also 'listen' to what is being said in order to come up with qualitative insights to generate and test new product ideas, evaluate marketing initiatives, challenge existing thinking and inform other qualitative studies.
Like any online community, one of the major challenges with running an MROC is ensuring members continue to participate. Here are seven tips to ensure customer engagement remains high:
1. Create a detailed interaction plan
Planning ahead is essential if you want to keep members active and engaged in your MROC. Develop a detailed plan of interaction looking at least 12 months ahead. This should include the key topic areas you will focus on and the types of interaction planned (such as quick polls, article comments, forum discussions, in-depth surveys etc). Participation is often a habit, so you need to know the topics that members are passionate about and make sure they are included in your plan. Once they start commenting or interacting with those topics, they are more likely to get involved in others.
2. Know what motivates members
Understand what the motivations of your MROC members are, and tailor your topics and interactions accordingly. Are people most interested in monetary rewards or freebies, or is it the chance to influence new product direction? Either way you need to try to deliver on what you promise. So if members want to have a say on company direction, make sure you report back on how their insights have fed into your strategy.
3. Use member ratings and points
Create a system in which members rate others. This allows them to show their appreciation to the most helpful users – or tip you off if somebody is misbehaving in your online community. You can drive participation by connecting this to a points system, in which those that earn the most points are given additional rewards, or receive a higher status such as by becoming a "Power Member".
4. Notify most interested members first
If a discussion or forum topic doesn't get initial engagement, then the chances are members will see that and give it a miss. They are much more likely to participate on busy topics. So rather than throwing out generic calls to action to all MROC members, make sure your initial notifications are targeted at people who you know will be interested in the topic – based on your customer data and profiles.
5. Gamify
One of the big marketing research buzzwords currently is gamification and this could be another way of driving up engagement levels. You might consider reviewing the design of surveys or discussions to maximise the interactive and visual potential of the online environment. Turn a discussion into a game or find ways to introduce elements of competition or fun.
6. Be sensitive to member privacy
You don't want anonymity and privacy issues to put people off joining and participating. So consider whether to give members the option to remain anonymous. Similarly be sensitive to privacy and confidentiality when asking for information during member registration – and also what information members can see about each other.
7. Be device and social media friendly
It goes without saying that your MROC should be accessible from any device – mobile, desktop and tablet. And you should consider developing social media apps that allow members to receive notifications and access via their favourite social networks.
Creating and maintaining an MROC is a major effort, but it delivers corresponding large benefits. You can collect feedback and insights within days rather than weeks, because you have a ready-made pool of people you can ask.
However you only get out what you put in. For ongoing success your community manager or team should be constantly reviewing the site design, topics and methodologies with an eye to ensuring those members are motivated to continually participate, and that engagement levels remain high. That way you can develop closer, long term relationships with consumers and increase your understanding of their wants and needs.
Want to see how Questback can work for your business?